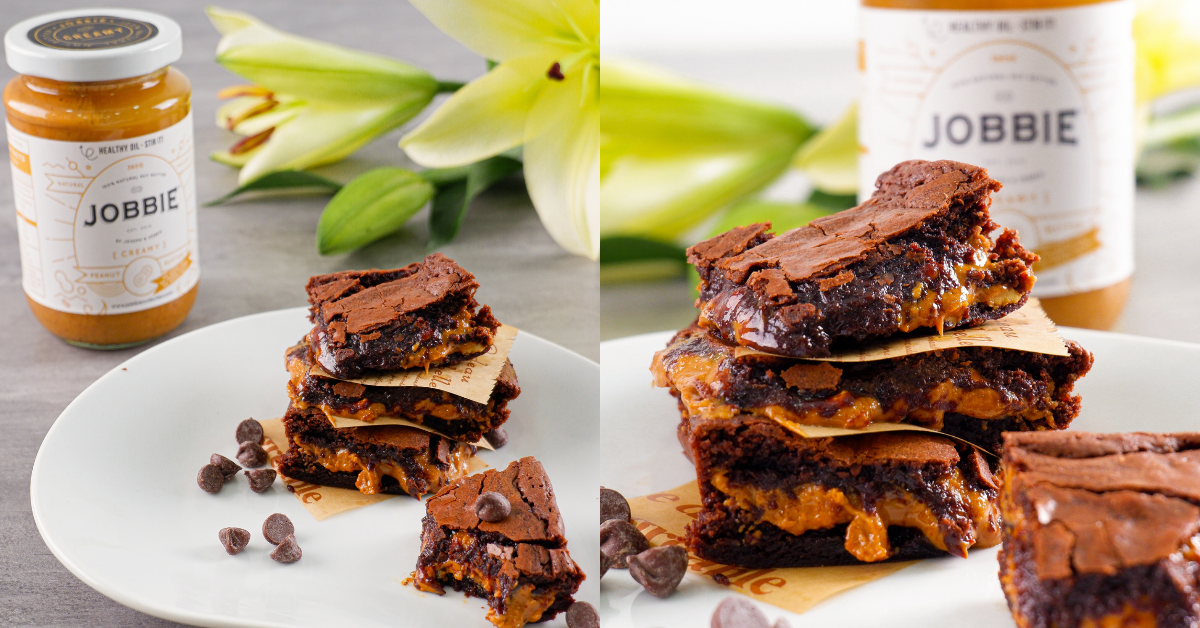 JOBBIE Peanut Butter Brownies
by Fifi Leong (@fifileongmy IG)
Hey hey! We're making brownies today!
And not just any brownies. Peanut butter brownies…oh YESSSS. If you could pick my two favorite flavors in the world and bring them together, you would have peanut butter and dark chocolate…and these peanut butter brownies would be the result.
Fudgy brownies are moist, dense and gooey, with almost the texture of fudge, but not quite as compact. They are truly decadent and rich in every bite. With freezing the batter before baking, not only make peanut butter stuffed in brownies easily, but also yield a super fudgy texture while you can reduce a big amount of sugar as fudgy brownies usually require a high ratio of sugar.
INGREDIENTS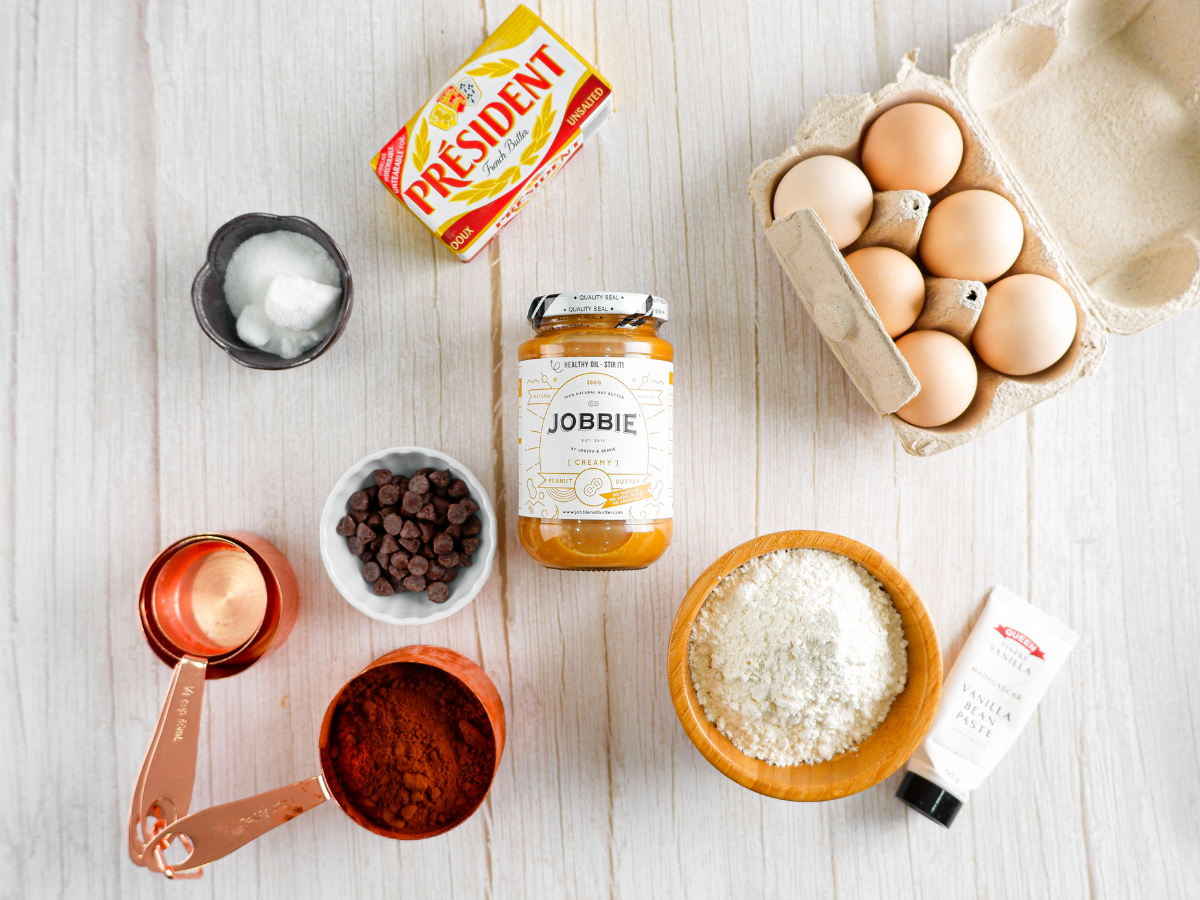 1¼ cup (335 g) JOBBIE Creamy Pure Peanut Butter or Chunky Pure Peanut Butter
115 g unsalted butter, cut in cubes
1 tbsp olive oil or coconut oil
200 g caster sugar
2 eggs, A-sized
1 tsp vanilla extract
60 g plain flour, sifted
50 g unsweetened cocoa powder, sifted
¼ tsp salt
60 g dark chocolate chips (optional)
USEFUL ITEMS
square cake pan (20 cm x 20 cm)
baking paper
PREPARATION
Preheat oven to 175°C. Line a square cake pan (20 cm x 20 cm) with baking paper, leaving an overhang.
Over a low heat, place butter in a saucepan and slowly melt it. You can also microwave butter in microwave-safe bowl for 30 seconds.
Add olive oil and sugar, whisk until combined. Allow to cool until slightly warm.
Add eggs and vanilla extract, whisk for 1 minute.
Add plain flour, cocoa powder, salt and dark chocolate chips, mix well with spatula. Pour half of batter in lined pan, smoothen with spatula.
Mix peanut butter well and scoop teaspoon by teaspoon on batter to form a layer of peanut butter. Freeze for 20 minutes, then cover with remaining batter.
Bake for 20-25 minutes (upper rack) or until the centre of brownies is just set to the touch. Allow brownies to cool for 30 minutes before slicing and serve.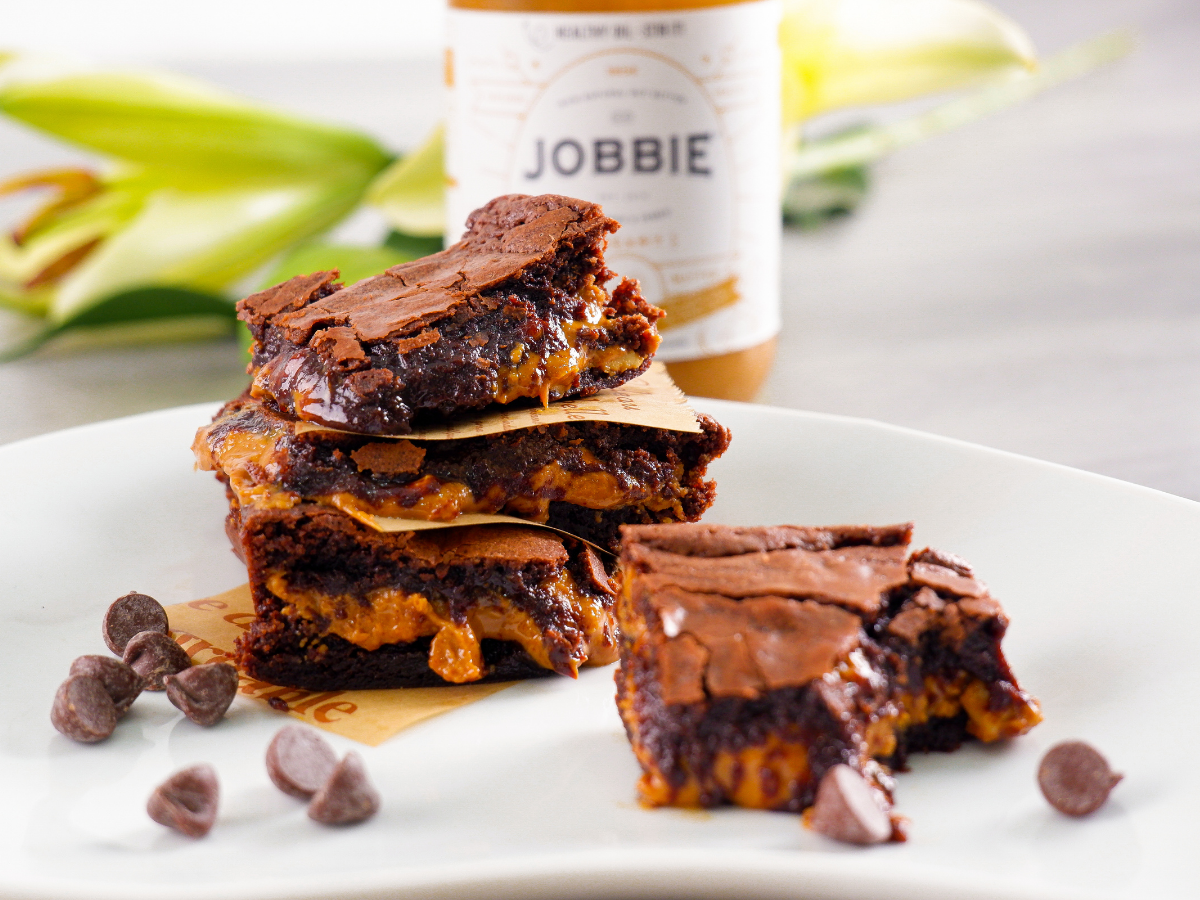 TIPS
Always preheat your oven before baking. The baking time and temperature illustrated here are general guidelines. Make necessary adjustments on the time and temperature to suit your oven.
Brownies can be stored in an airtight container at room temperature for up to 3 days or in the fridge for up to 5 days.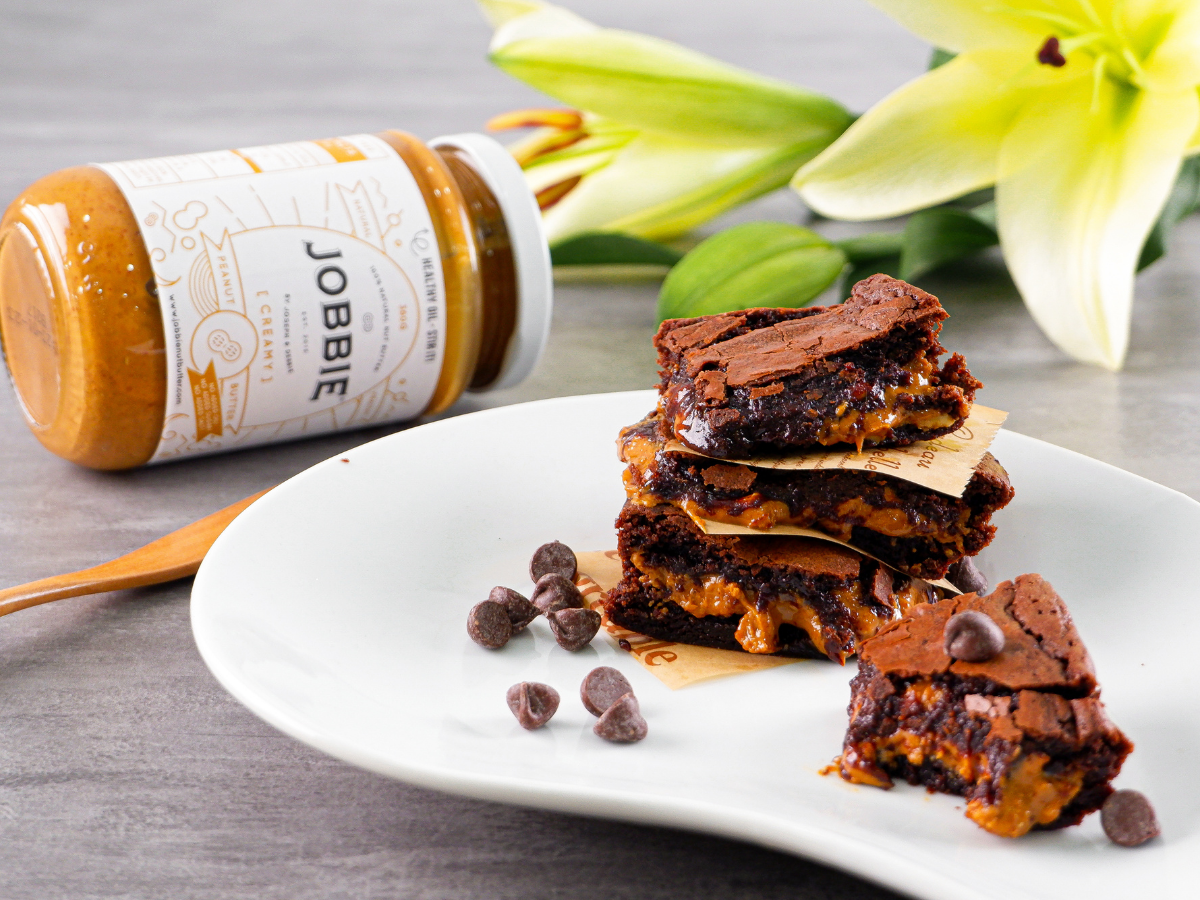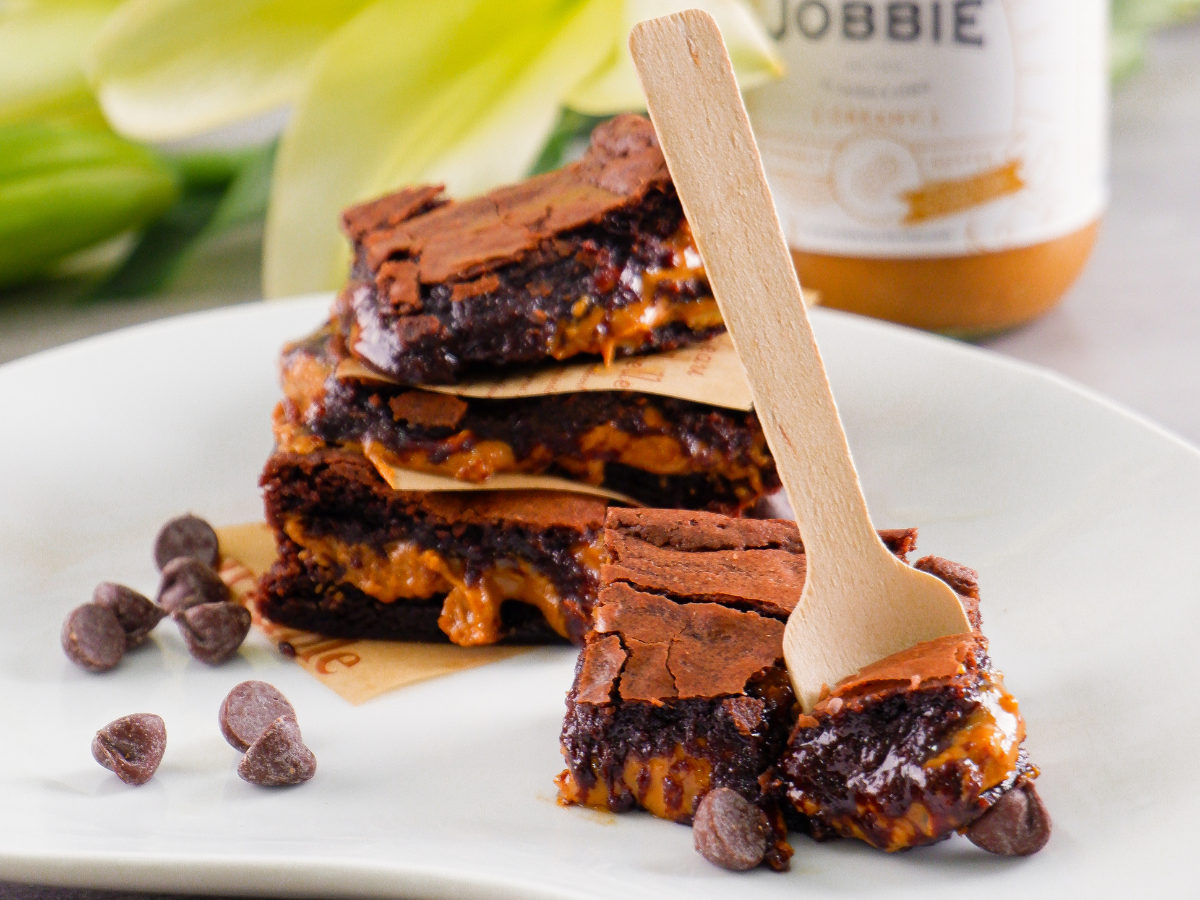 ---
JOBBIE is a Malaysian brand specialised in making 100% natural Halal peanut butter.

Our peanut butter is perfect to enjoy on bread/toast, but there can be many more possibilities! Check out more interesting JOBBIE peanut butter recipes here.

Want to get your recipe featured? Tag #jobbierecipes on Instagram to join us!
---
Get your peanut butter >>> SHOP NOW