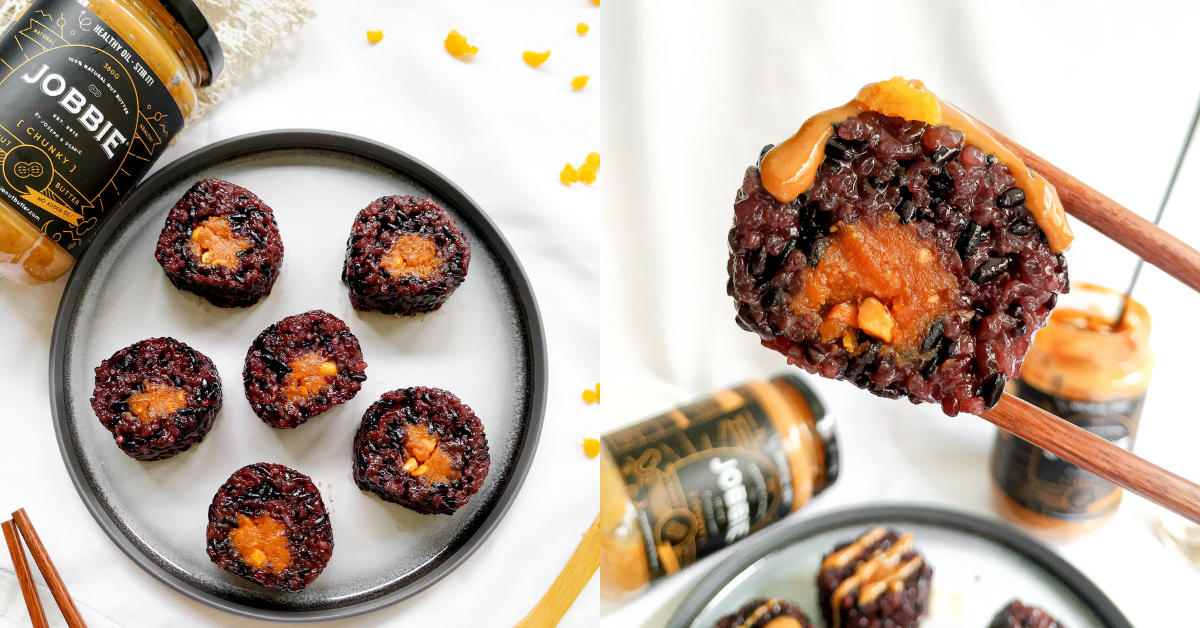 JOBBIE Peanut Butter Salted Egg Glutinous Rice Sushi Roll
by Wayne (@dough_and_stove IG)
Inspired by traditional Pulut Tai Tai (typically served with kaya) and Thailand's Mango Sticky Rice, gave rise to this soft, chewy, crunchy, sweet & savoury dessert!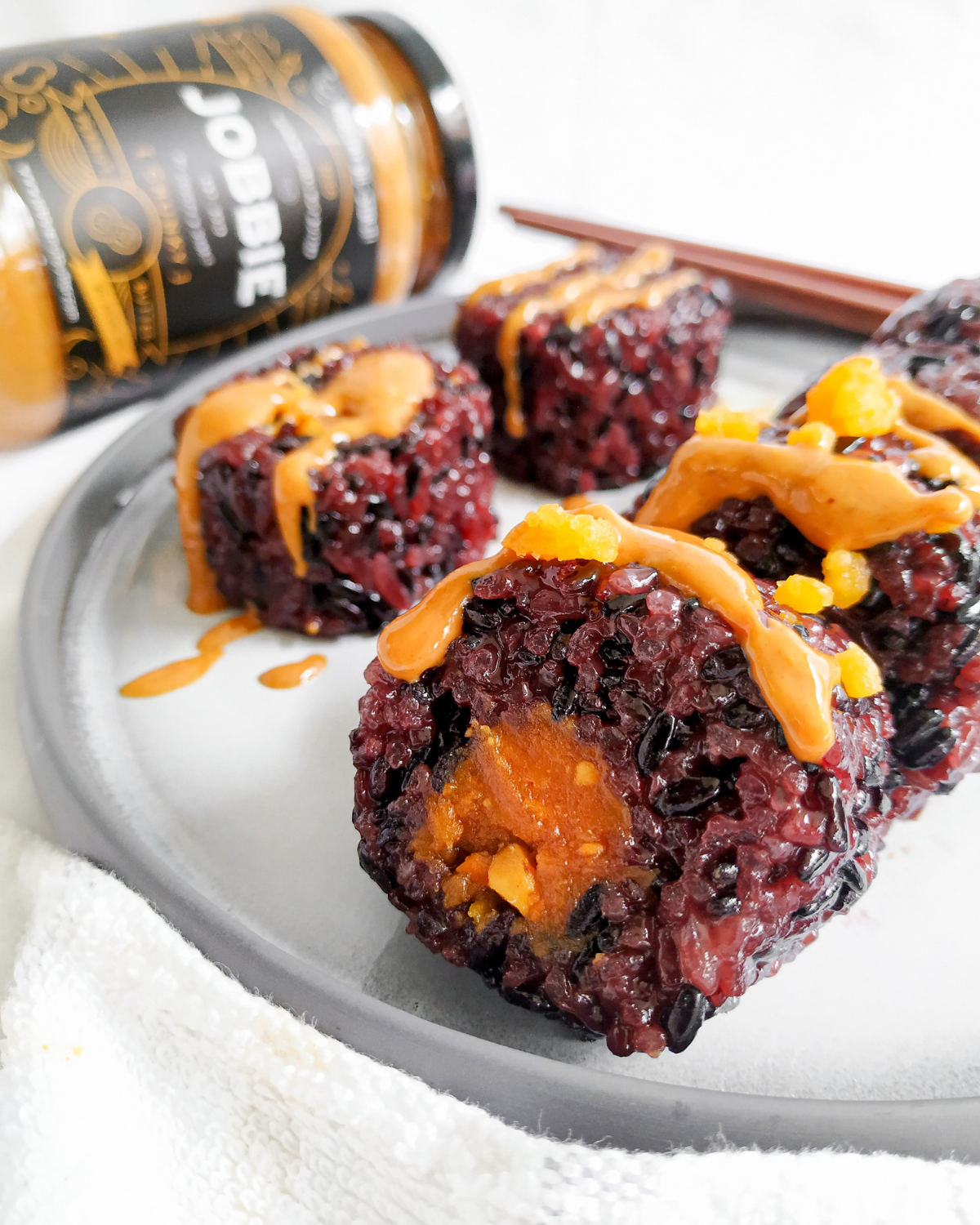 Soft and chewy sticky rice mixed with sweetened coconut milk, encasing a Chunky Peanut Butter and Salted Egg filling makes this an absolute indulgence too sinful to not share (we won't judge if you don't!😉)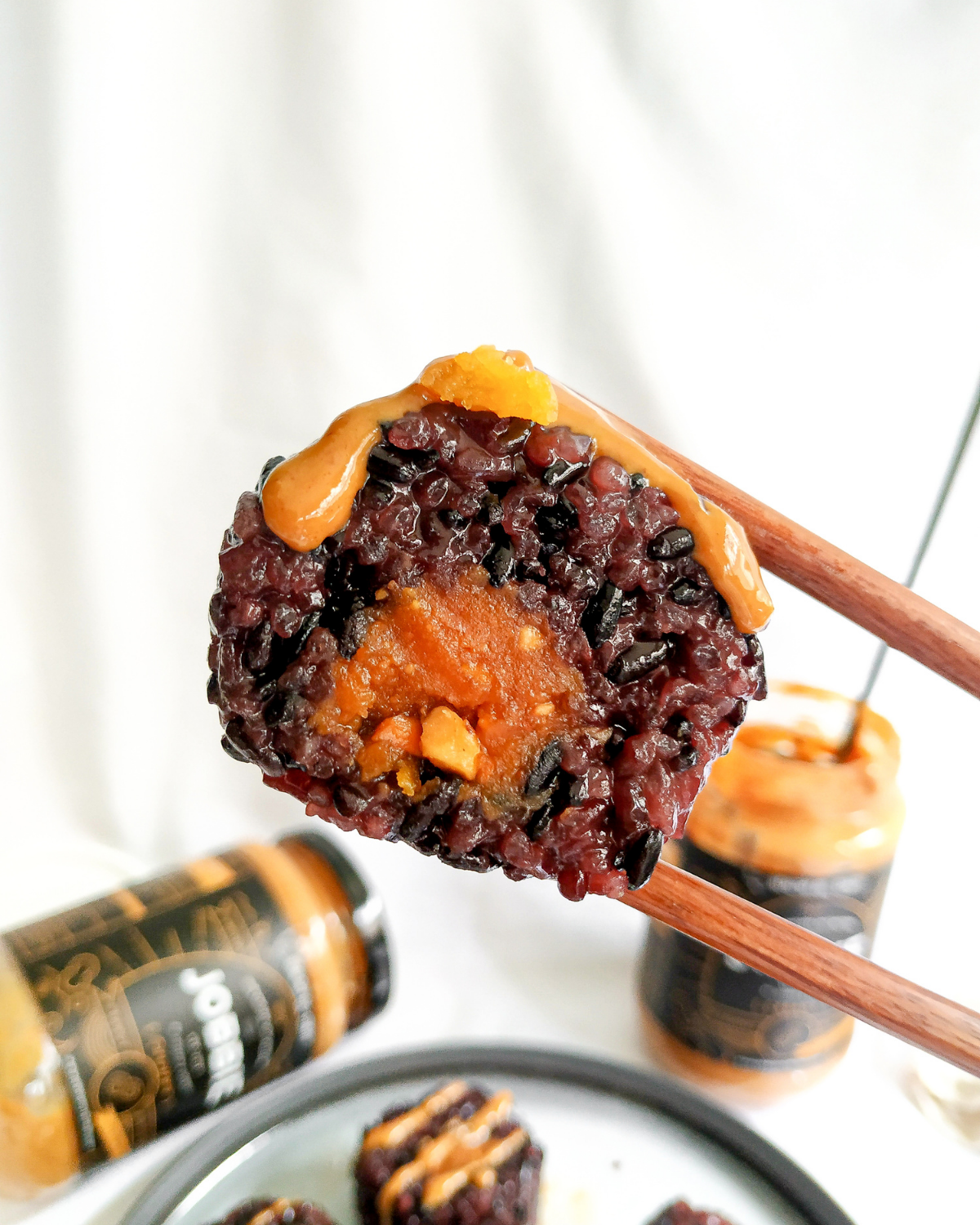 Recipe Instructions (Makes ±18 One Inch Piece)
Glutinous Rice Roll
INGREDIENTS
Black Rice, 140g
Glutinous Rice, 210g
Coconut Milk, 220g
Sugar, 80g
Salt, 5g
PREPARATION
Soak Black & Glutinous Rice for at least 8 hours or overnight. Fillings can be prepared just before proceeding with the next step.
Steam for 40 min. Set aside.
Heat Coconut Milk with Sugar & Salt over low heat until dissolve and just simmering.
Add Coconut Milk to Glutinous Rice and mix. Set aside for ±30 min to allow Glutinous
Rice to fully absorb Coconut Milk.
PB & Salted Egg Fillings
INGREDIENTS
Salted Egg Yolk (Steamed* and Mashed), 5
JOBBIE Chunky Classic Peanut Butter, 110g
Honey, 25g
PREPARATION
Mix all ingredients together.
Set aside until ready to use.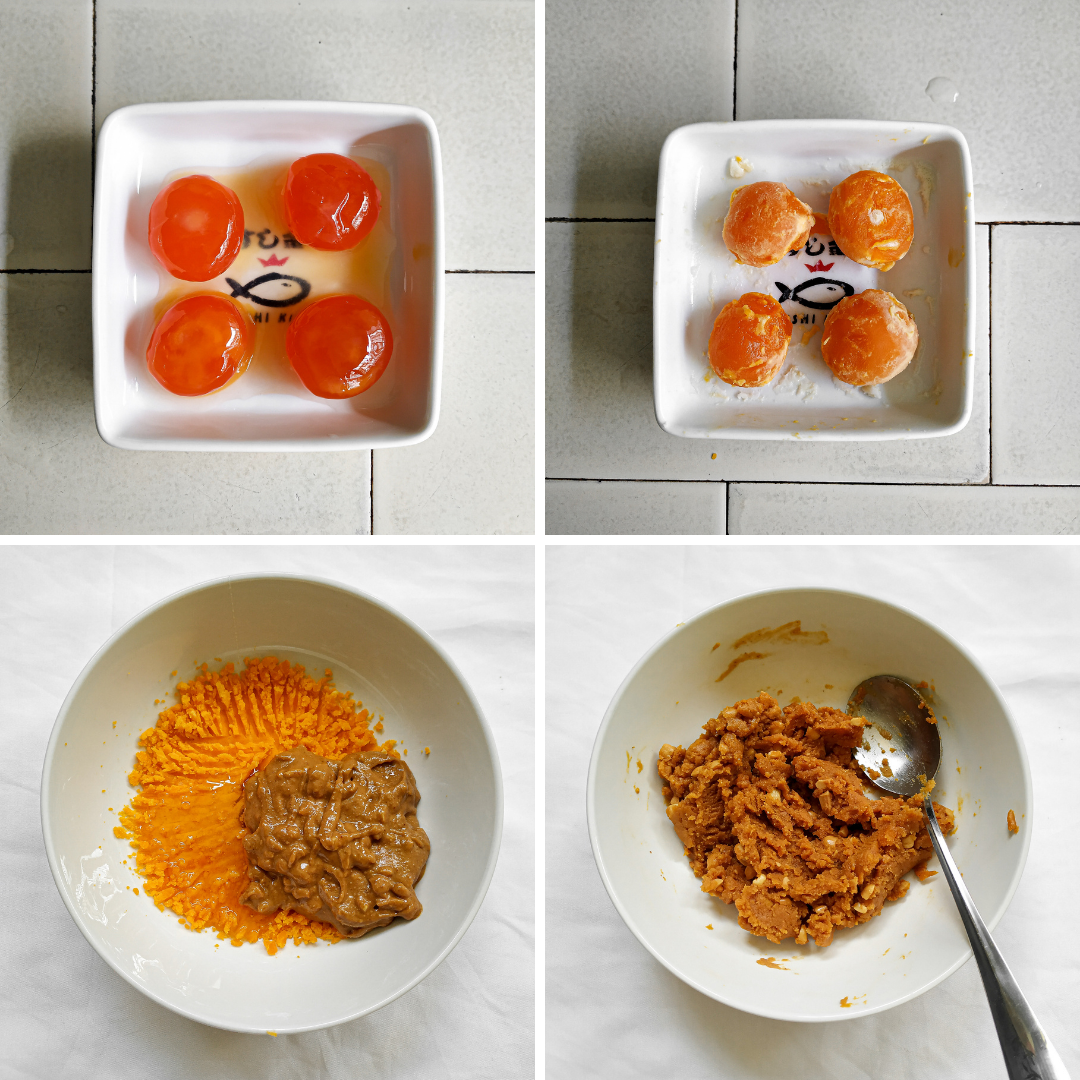 To Assemble
Spread out Glutinous Rice on top of a sushi mat layered with cling wrap.
Add fillings to the center.
Fold both ends towards the center to envelope the filling.
Roll tightly with sushi mat.
Wrap with parchment paper before slicing (Recommended)**.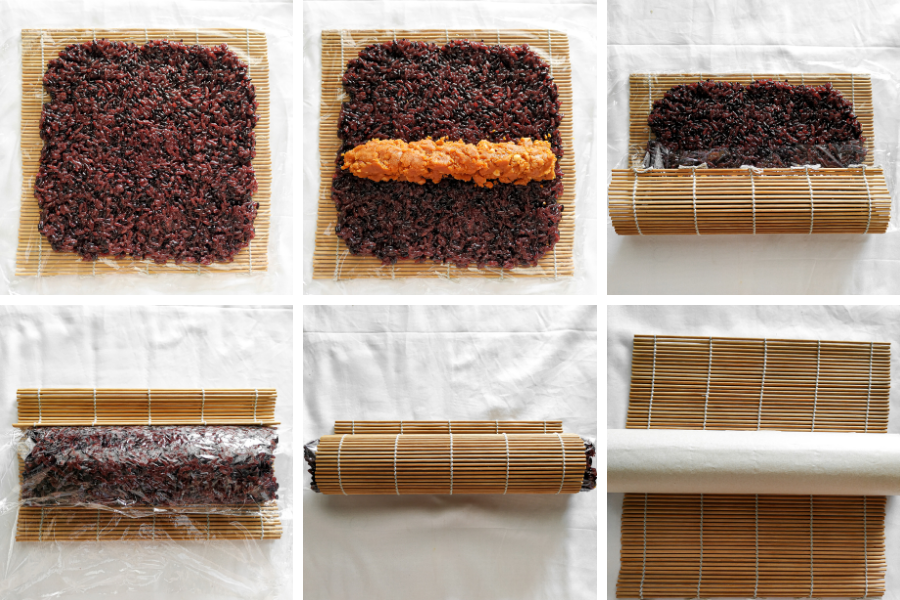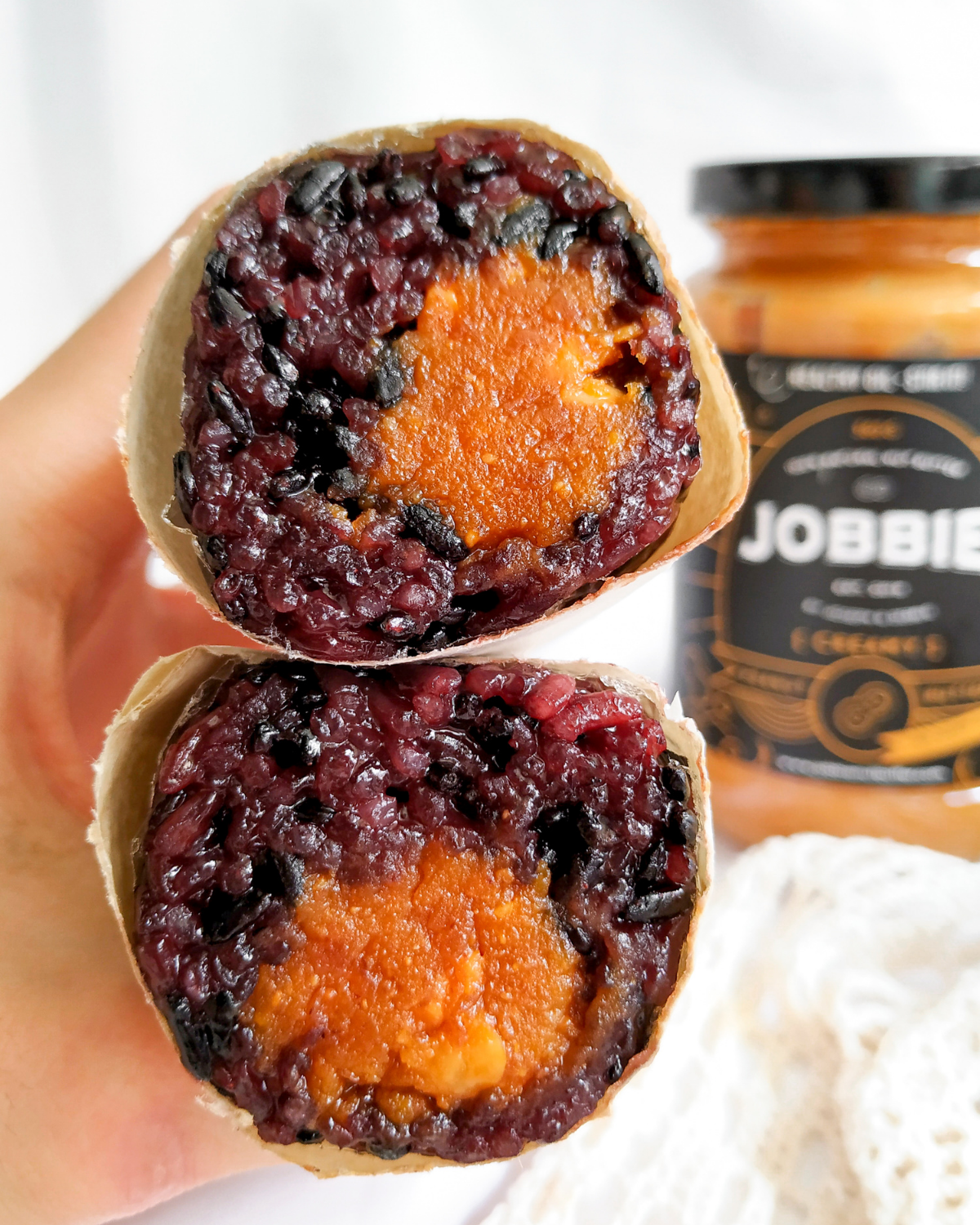 Tips
*Brush Salted Egg Yolk with Rice Wine or Ginger Juice (Halal) before steaming to get rid of the unpleasant eggy taste.
**Wrapping with parchment paper before slicing yields tidier shape.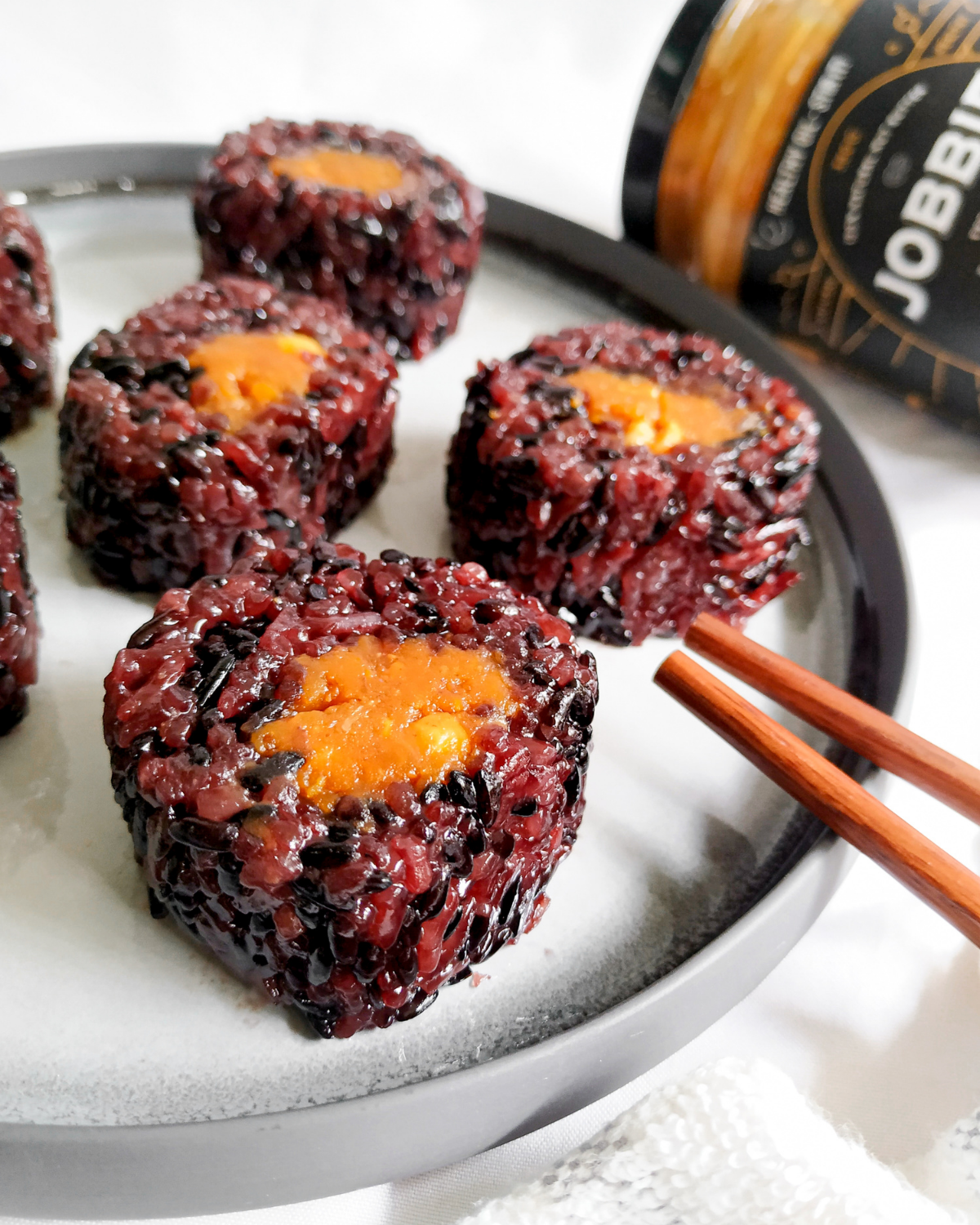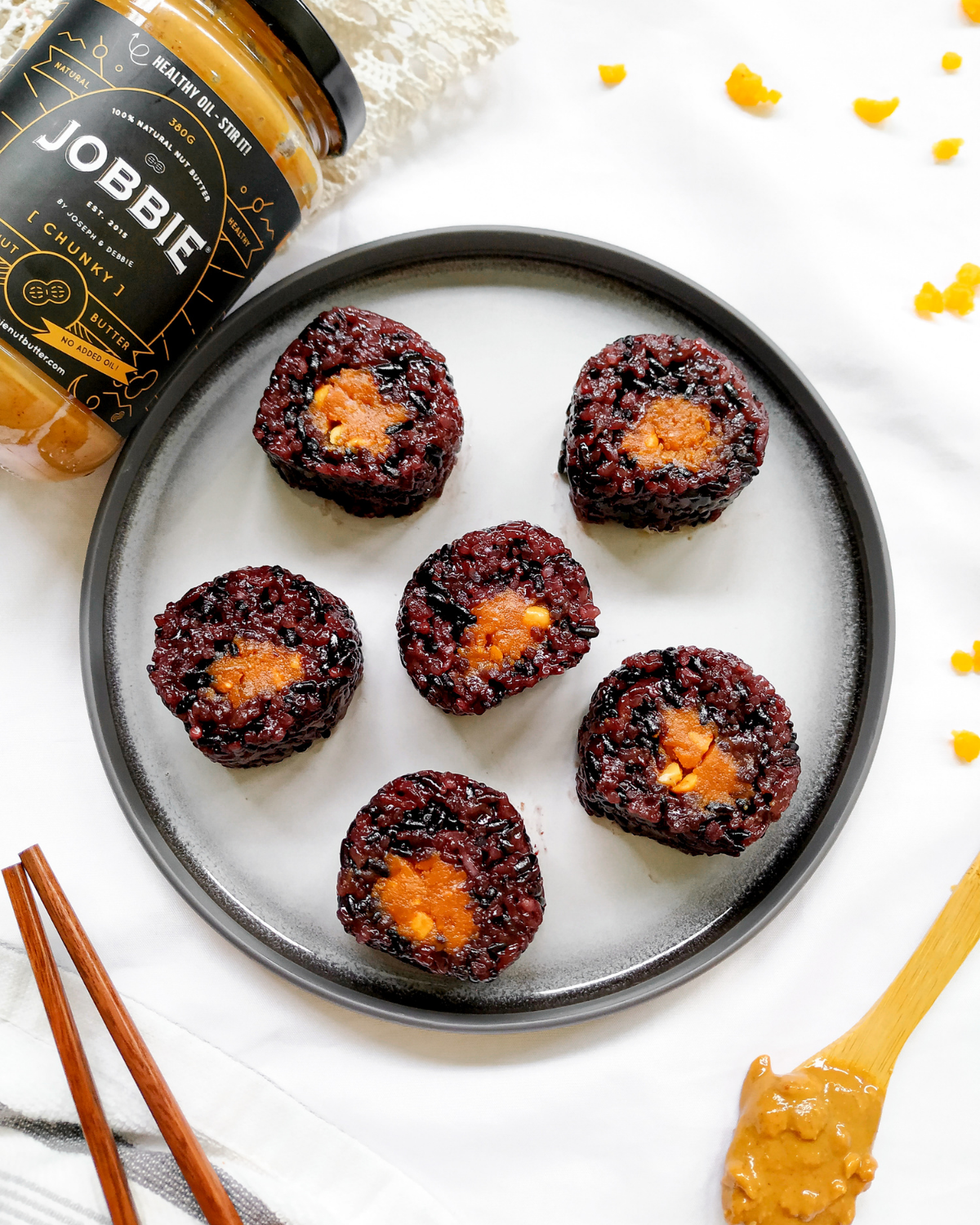 ---
JOBBIE is a Malaysian brand specialised in making 100% natural Halal peanut butter.

Our peanut butter is perfect to enjoy on bread/toast, but there can be many more possibilities! Check out more interesting JOBBIE peanut butter recipes here.

Want to get your recipe featured? Tag #jobbierecipes on Instagram to join us!
---
Get your peanut butter >>> SHOP NOW