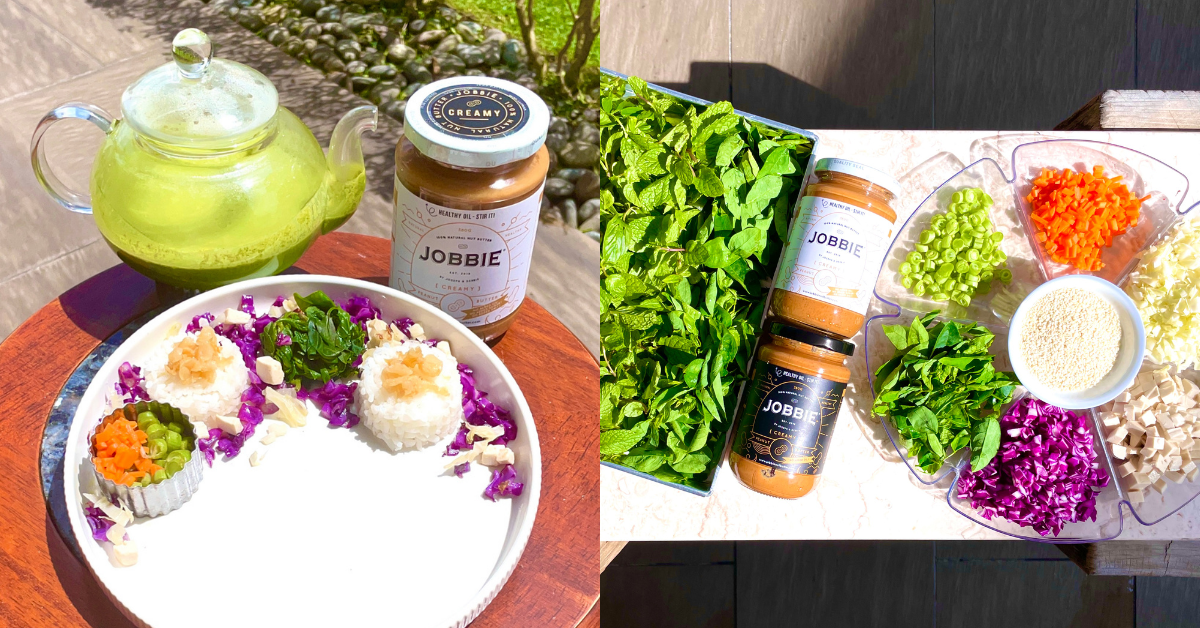 JOBBIE Peanut Butter Lei Cha
by Ming (@mcecming IG)
Lei Cha, translated to Thunder Tea Rice, is a traditional Hakka dish, that consist of vegetable, peanuts, and sesame seeds grounded with tea.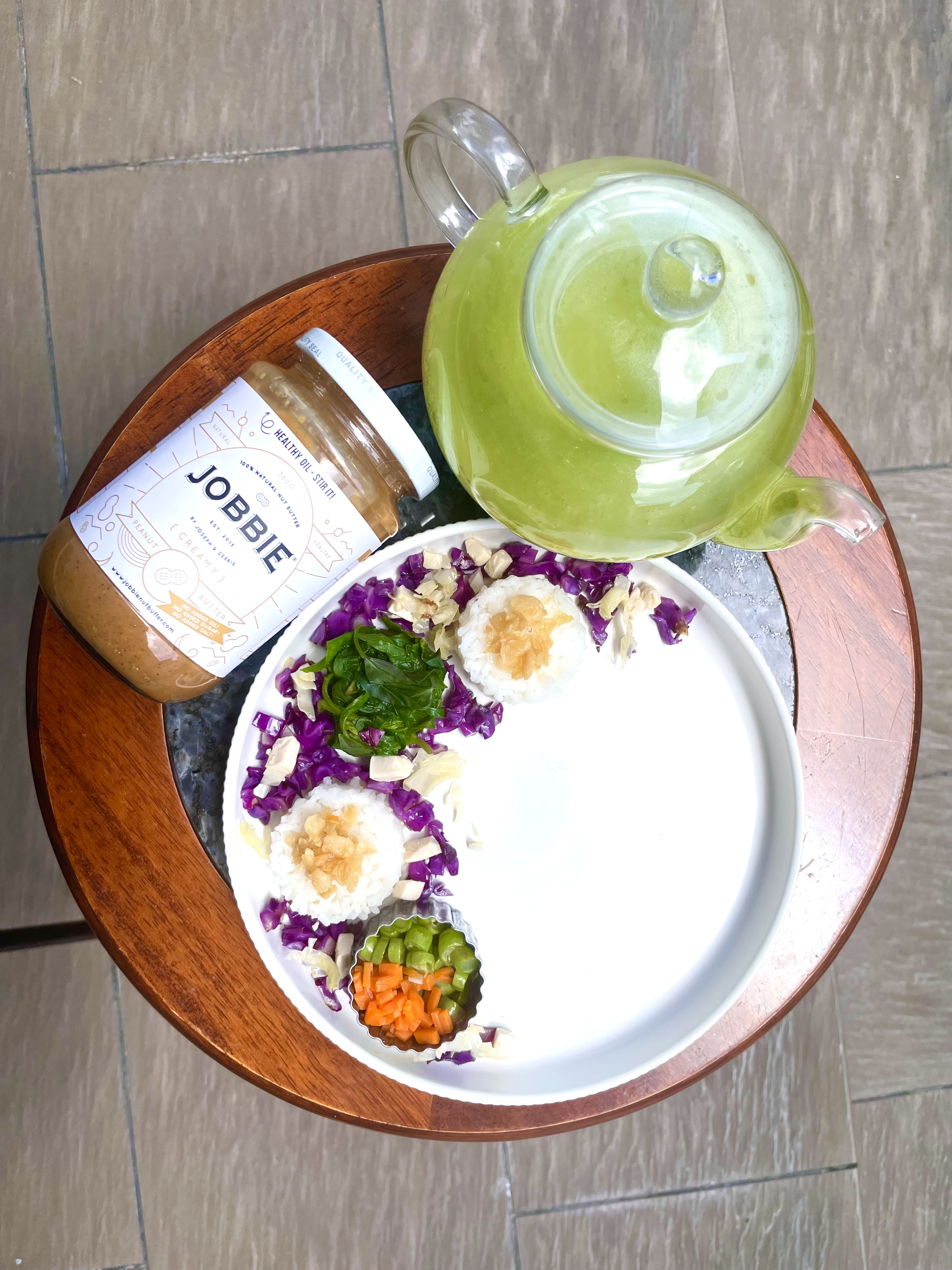 This is a vegetarian and vegan friendly dish, and it is highly customisable as one can omit or substitute one ingredient for another. This soup of this dish can also be made in bulk ahead of time, as it is freezer friendly. Perfect for busy ones who is time constraint but would still want to maintain a healthy diet.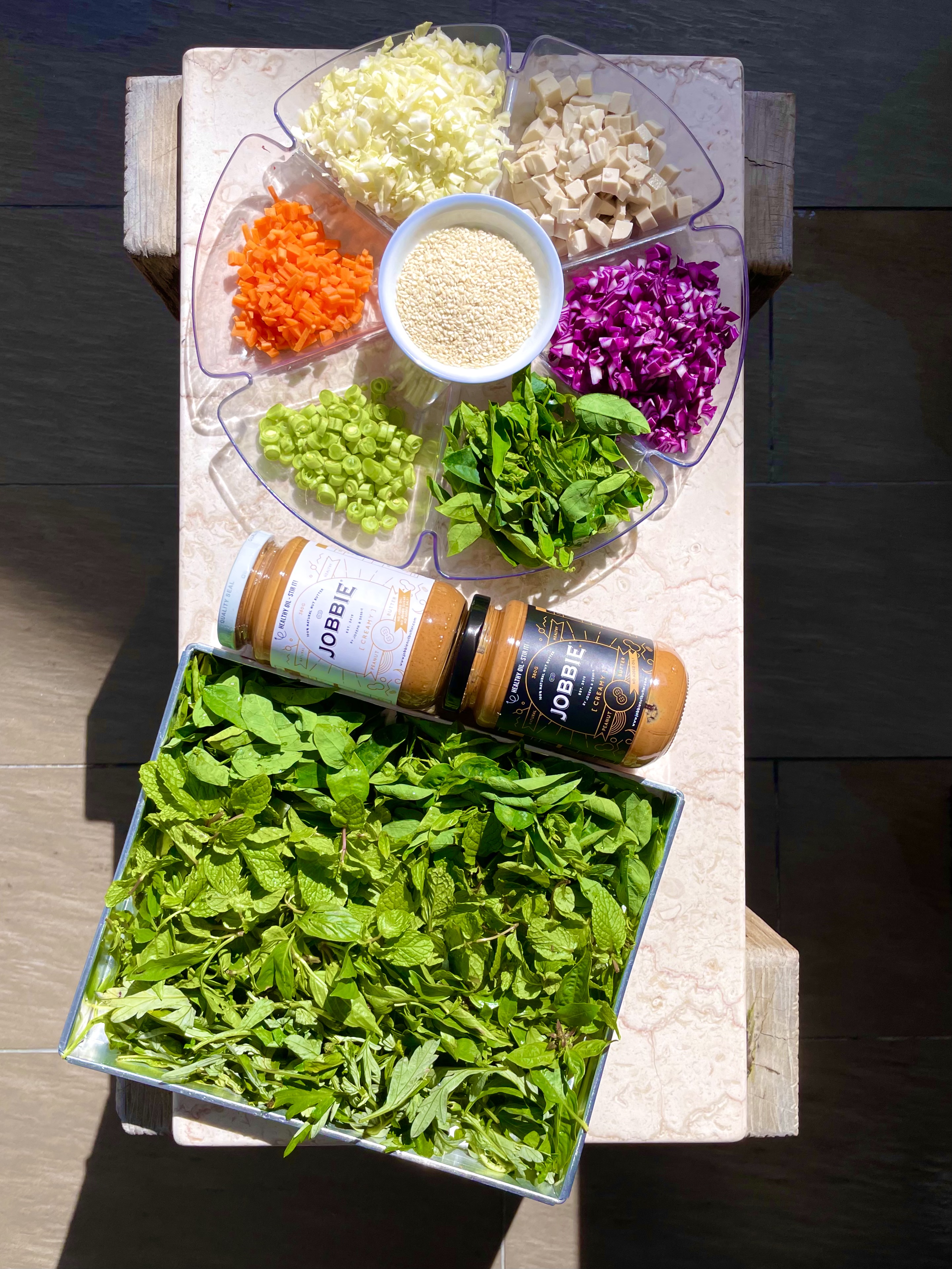 INGREDIENTS
Lei Cha soup
1 cup of basil
1 cup of mint leaves
1 cup of sweet shoots
1/2 cup of mugwort
1 tsp matcha powder
2 tbsp toasted sesame seeds
3 tbsp Jobbie Classic/Pure Creamy Peanut butter
Side Vegetables
(can be substituted veggies you enjoy)
½ block of firm tofu
½ carrot
½ head of cabbage
A few strings of green bean
A handful of sweet shoots
3 tbsp of reserved Radish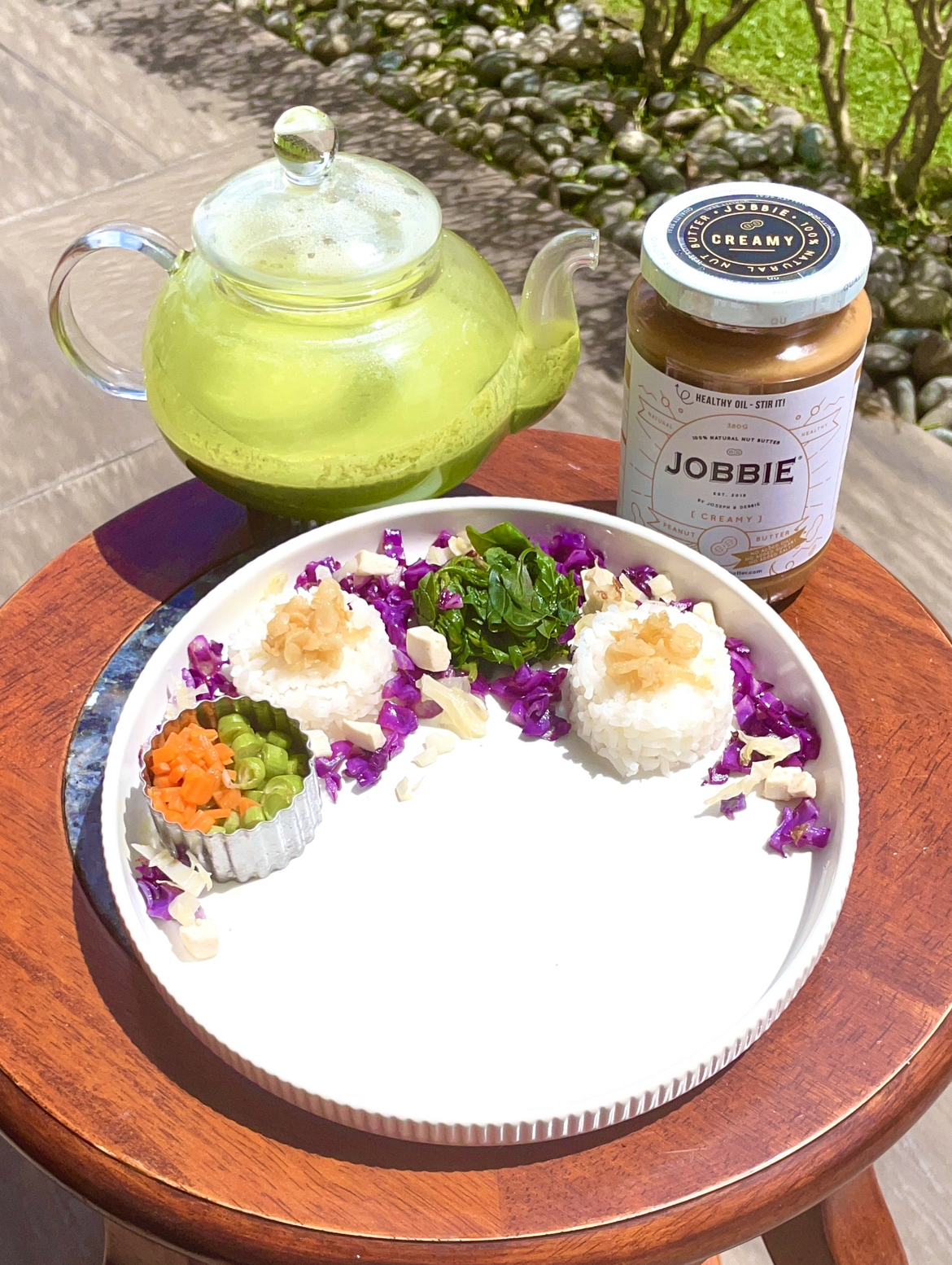 Preparation
Lei Cha Soup
Blanch the basil, mint leaves, sweet shoots, mugwort in boiling water for 10-15 seconds.
Put the blanched greens into an ice bath to help stop the cooking immediately.
In a blender, put in the greens, matcha powder, sesame seeds, peanut butter and blend it until it becomes a thick and smooth paste.
To Assemble
Stir-fry the side veggies separately with some oil and season with some salt.
To enjoy the dish, place the side veggies with some rice and serve with the Lei Cha Soup on the side or mix the soup with the rice to eat them together.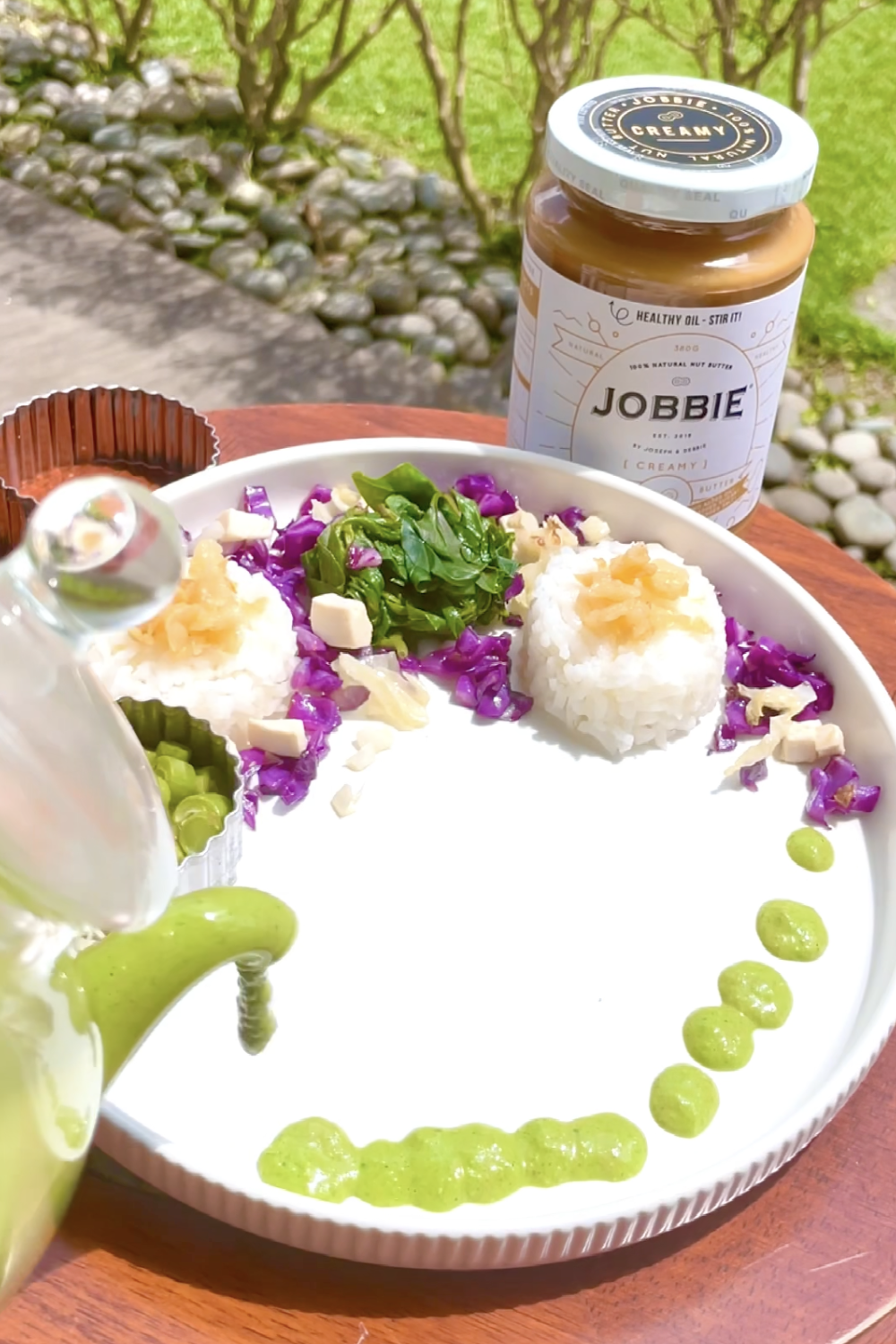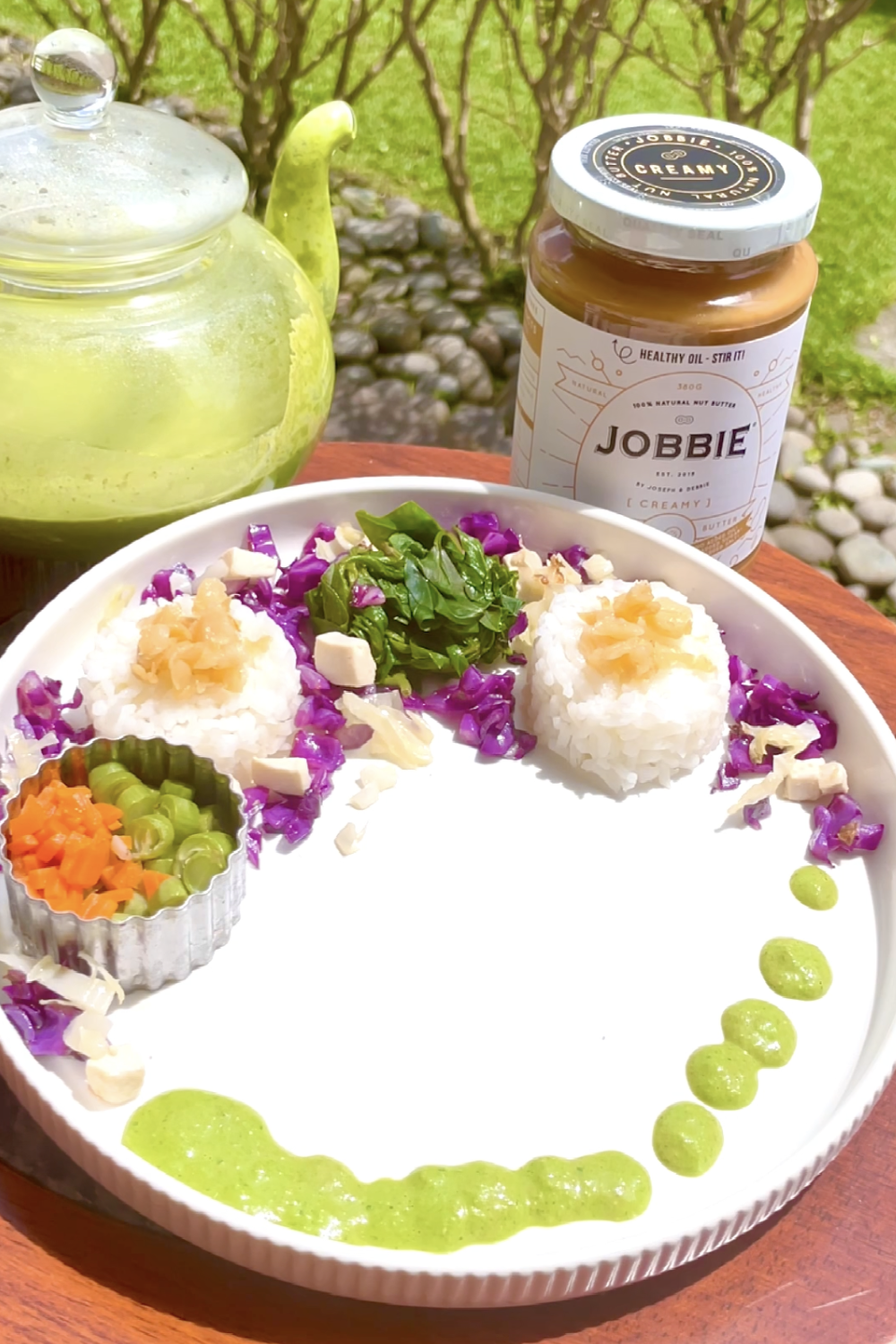 ---
JOBBIE is a Malaysian brand specialised in making 100% natural Halal peanut butter.

Our peanut butter is perfect to enjoy on bread/toast, but there can be many more possibilities! Check out more interesting JOBBIE peanut butter recipes here.

Want to get your recipe featured? Tag #jobbierecipes on Instagram to join us!
---
Get your peanut butter >>> SHOP NOW