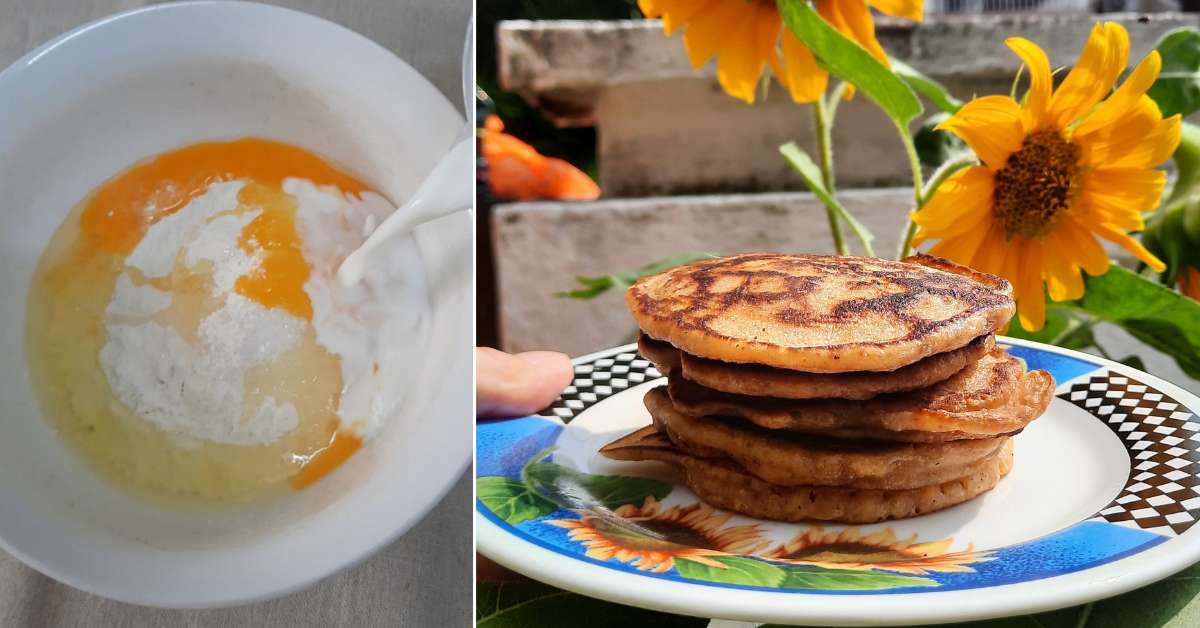 JOBBIE Peanut Butter Pancake
by Kam Yan (IG @two.hungry.tummies)
Make these peanut butter pancakes for your quick breakfast. Throw all ingredients together, mix mix mix, heat up your pan, give it a good fry, and you've got yourself warm fluffy nutty pancakes.
INGREDIENTS
Serving: can make up to 10pcs of small pancakes
PREPARATION
In a bowl, combine pancake mix and sugar.
Add egg, milk and peanut butter into the bowl, mix and stir well. **Important note: Don't overmix it! (It will flatten the pancake and makes it less fluffy)
Heat up your pan, put some butter (alternative: oil) into the pan to grease it.
Pour 2 tablespoon of batter into the heated greased pan. Turn when bubbles form on top of the pancake.
Cook until second side is golden brown, repeat step 4 until you are done and your pancake is ready to serve!
Optional: you may top with maple syrup or butter.
I personally topped with JOBBIE Chunky Classic Peanut Butter and it added up some flavours on my pancakes and some peanut chews 🥜😋
Watch @two.hungry.tummies's video here
---
JOBBIE is a Malaysian brand specialised in making 100% natural Halal peanut butter.

Our peanut butter is perfect to enjoy on bread/toast, but there can be many more possibilities! Check out more interesting JOBBIE peanut butter recipes here.

Want to get your recipe featured? Tag #jobbierecipes on Instagram to join us!
---
Get your peanut butter >>> SHOP NOW