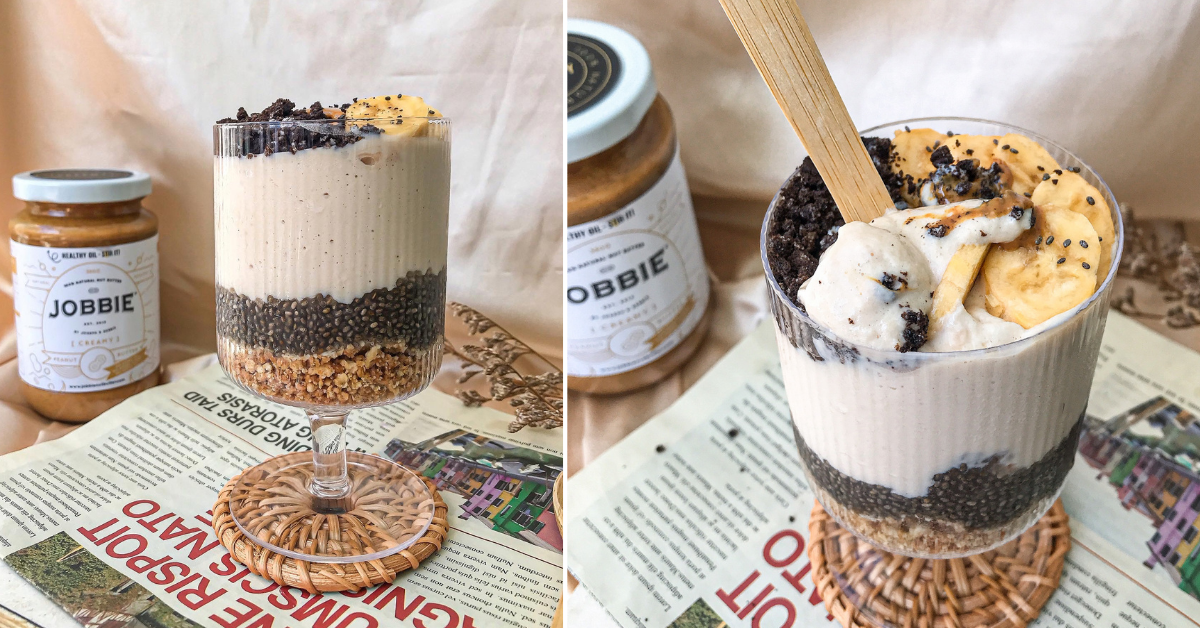 High Protein JOBBIE Peanut Butter Chia Seed Tofu Yogurt Cup
by Qiun (IG @lifeqiun)
Looking for easy aesthetic high protein breakfast? Try this recipe! It is featuring multiple layers of wholesome ingredients, from peanut butter to chia seed to the unexpected silken tofu!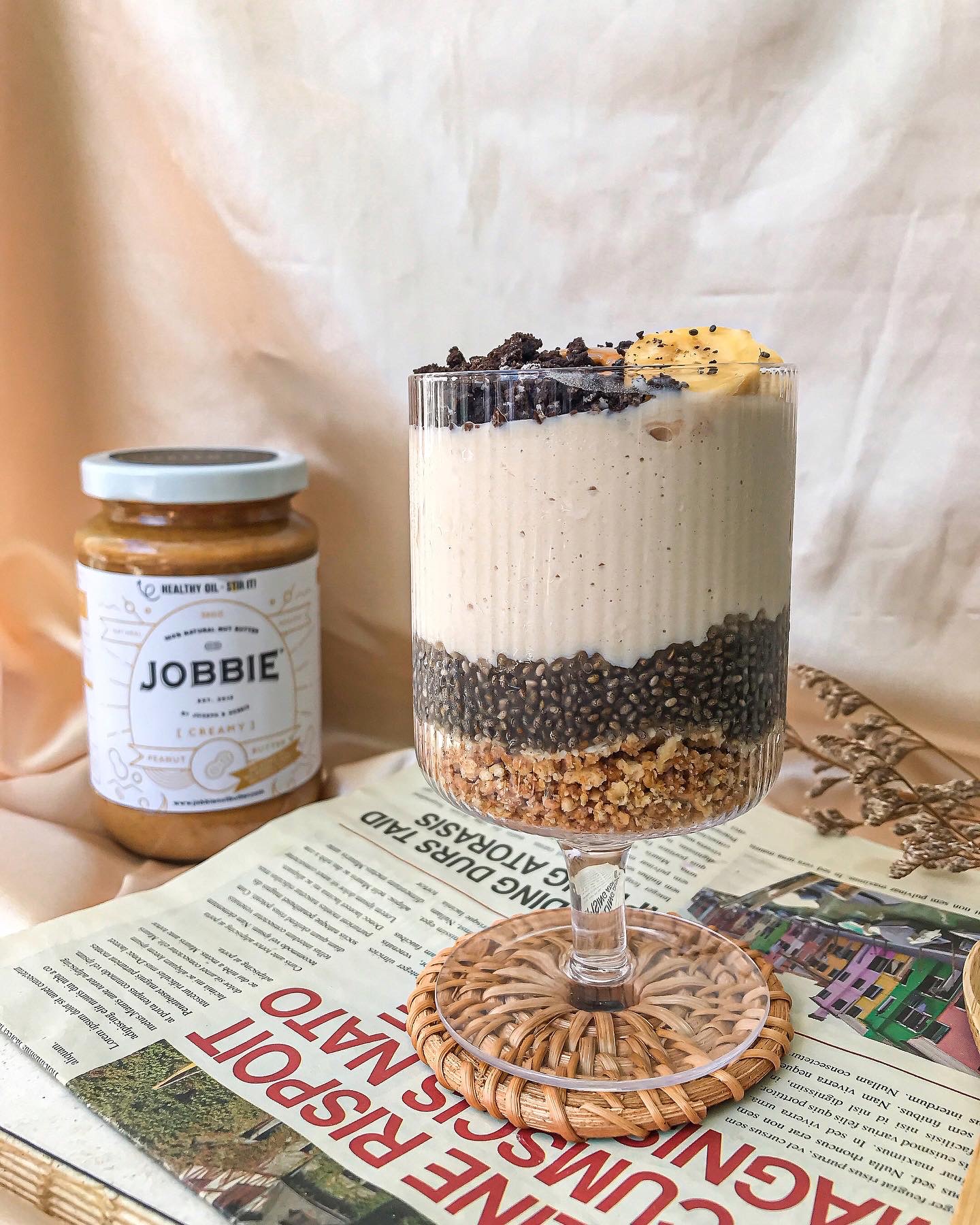 PREPARATION
Prepare these 3 layers and keep refrigerated overnight, enjoy it the next morning with extra toppings!
1st layer
3 digestive biscuits + 1 tbsp JOBBIE Creamy Pure Peanut Butter
crush the biscuit and mix with PB
2nd layer
1/2 tbsp chia seeds + water (around 1/4 cup)
mix both and stir well until all water absorbed
3rd layer
1 cup silken tofu + 1 tbsp yogurt + 1 scoop original flavoured protein powder + 1 tbsp JOBBIE Creamy Pure Peanut Butter
blend all in a food blender
Toppings
banana + oreo crushed + more peanut butter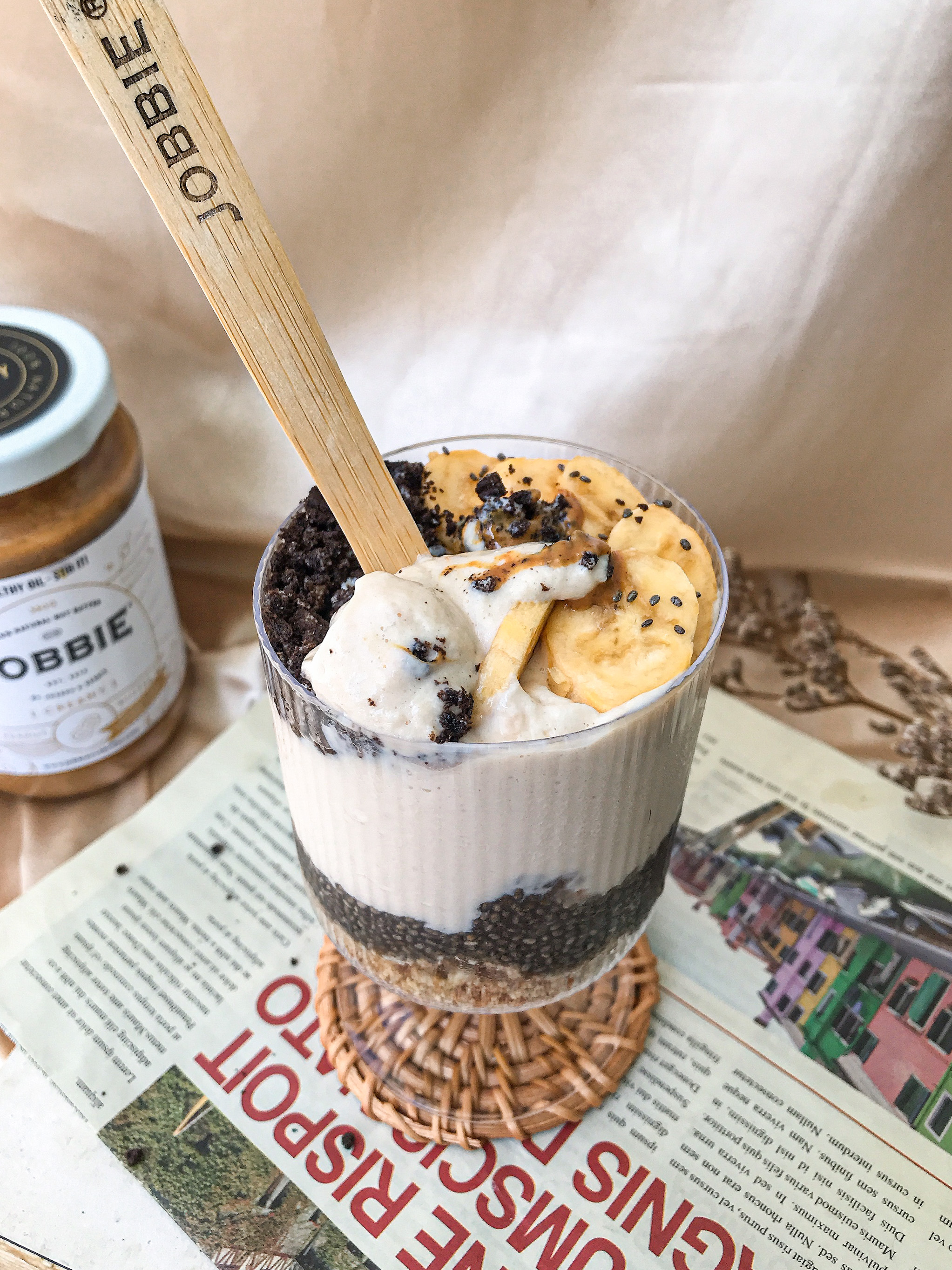 ---
JOBBIE is a Malaysian brand specialised in making 100% natural Halal peanut butter.

Our peanut butter is perfect to enjoy on bread/toast, but there can be many more possibilities! Check out more interesting JOBBIE peanut butter recipes here.

Want to get your recipe featured? Tag #jobbierecipes on Instagram to join us!
---
Get your peanut butter >>> SHOP NOW