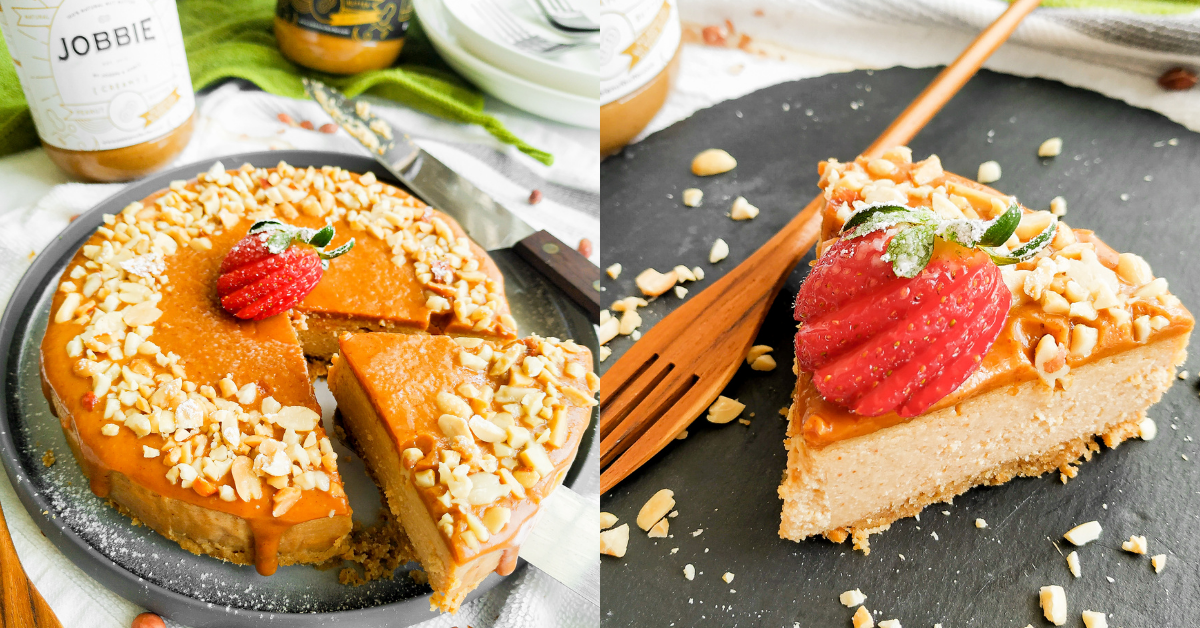 JOBBIE Peanut Butter Cheesecake
by Wayne (IG @dough_and_stove)
Recipe for ±6 inch cake
Biscuit Base
INGREDIENTS
Marie Biscuit (Crushed), 40g
Rolled Oats, 25g
Melted Butter, 40g
Brown Sugar, 5g
Salt, 1g
PREPARATION
Mix all ingredients.
Press into base of 6" springform pan.
Bake @ 180°C for ±10 min. Set aside.
Cake Batter
INGREDIENTS
PREPARATION
Mix & beat cream cheese, sour cream and peanut butter until evenly mixed.
Add in Castor Sugar. Mix.
Add in Egg. Beat until mixed in.
Sieve & pour batter into biscuit base.
Bake @ 150°C for 45 - 55 min until center slightly jiggly.
Let cool in oven for 2 hours before removing.
Cool in fridge while preparing for glaze.

Peanut Butter Glaze
INGREDIENTS
PREPARATION
Mix all ingredients.
Pour over chilled cheesecake.
Chill for 1 - 2 hours before serving.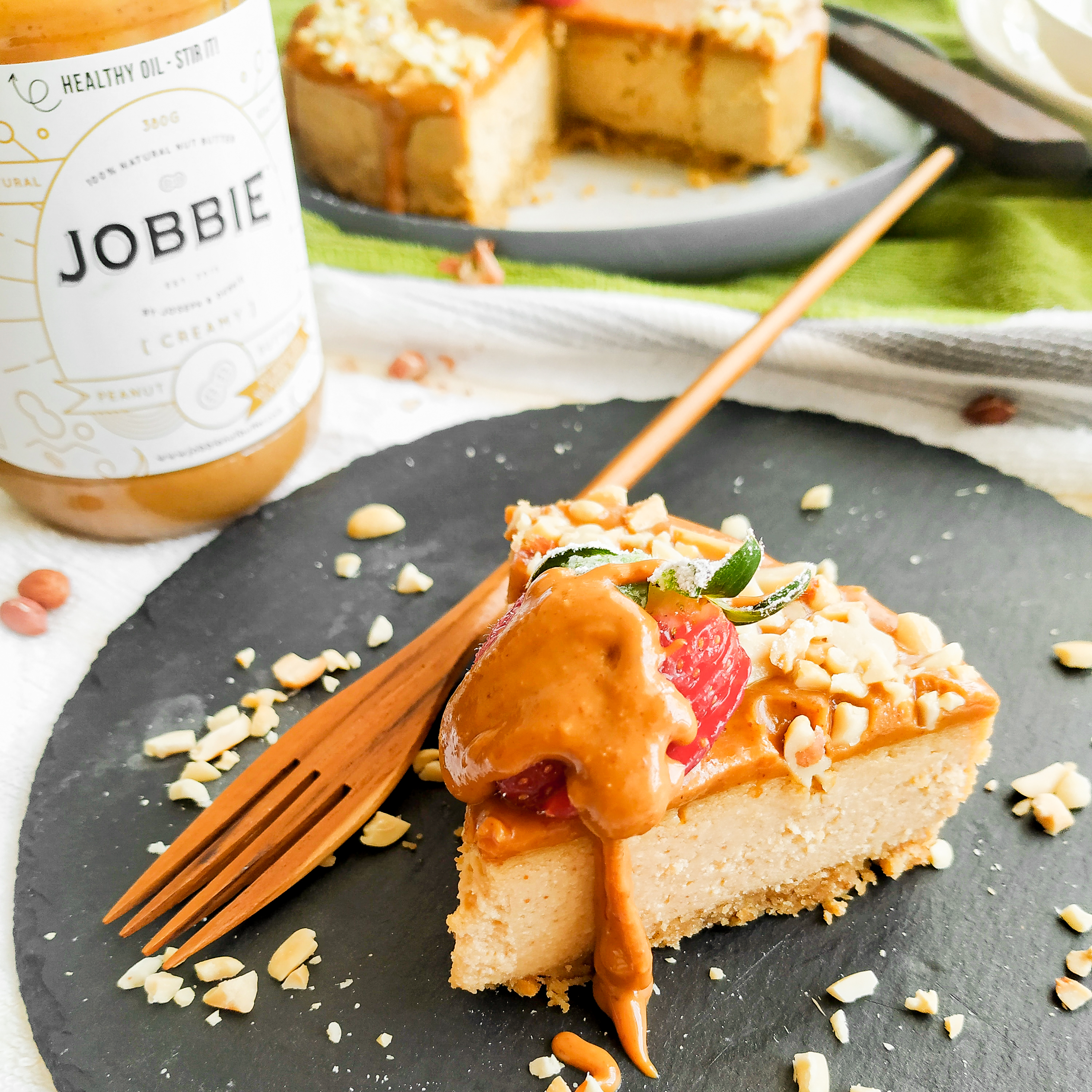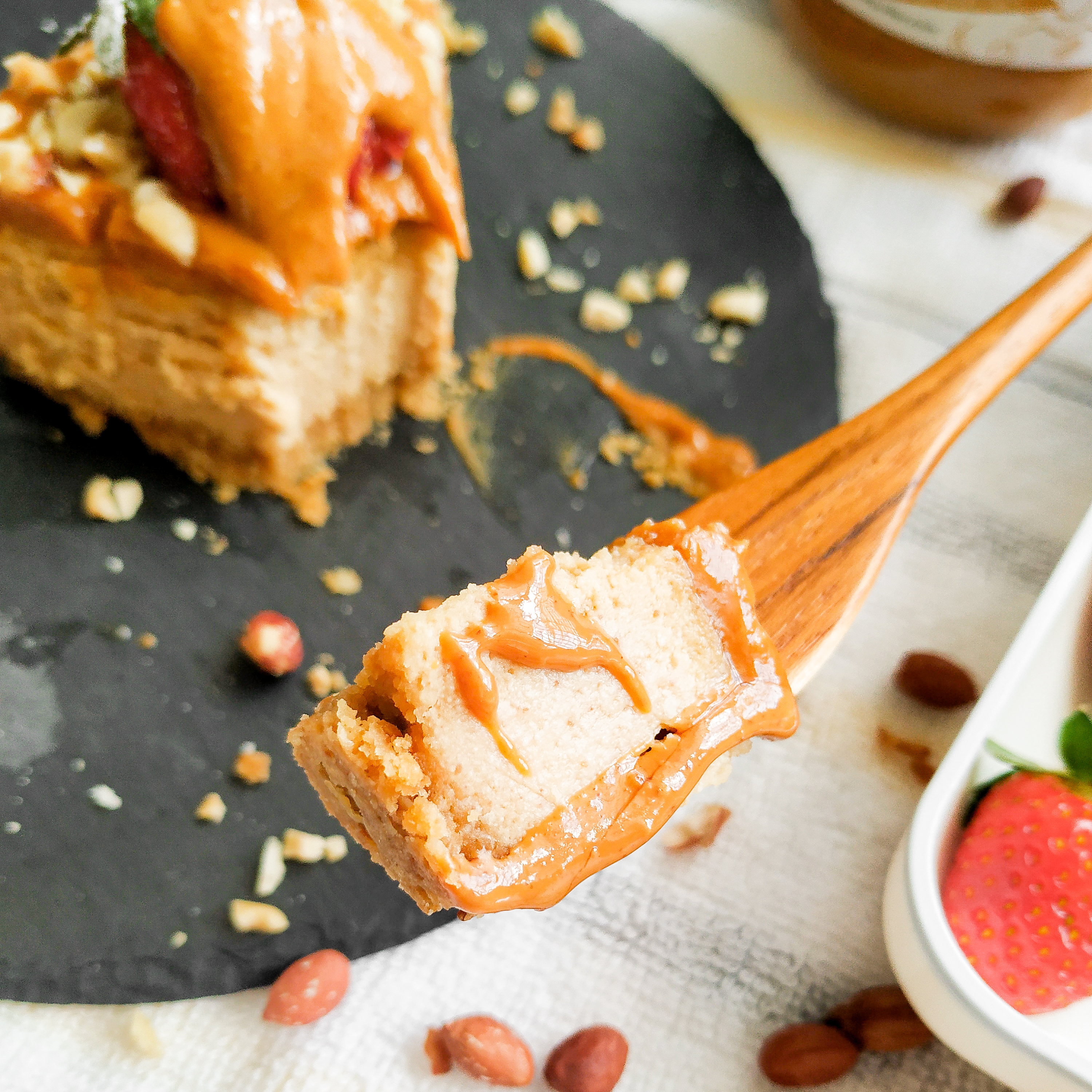 ---
JOBBIE is a Malaysian brand specialised in making 100% natural Halal peanut butter.

Our peanut butter is perfect to enjoy on bread/toast, but there can be many more possibilities! Check out more interesting JOBBIE peanut butter recipes here.

Want to get your recipe featured? Tag #jobbierecipes on Instagram to join us!
---
Get your peanut butter >>> SHOP NOW