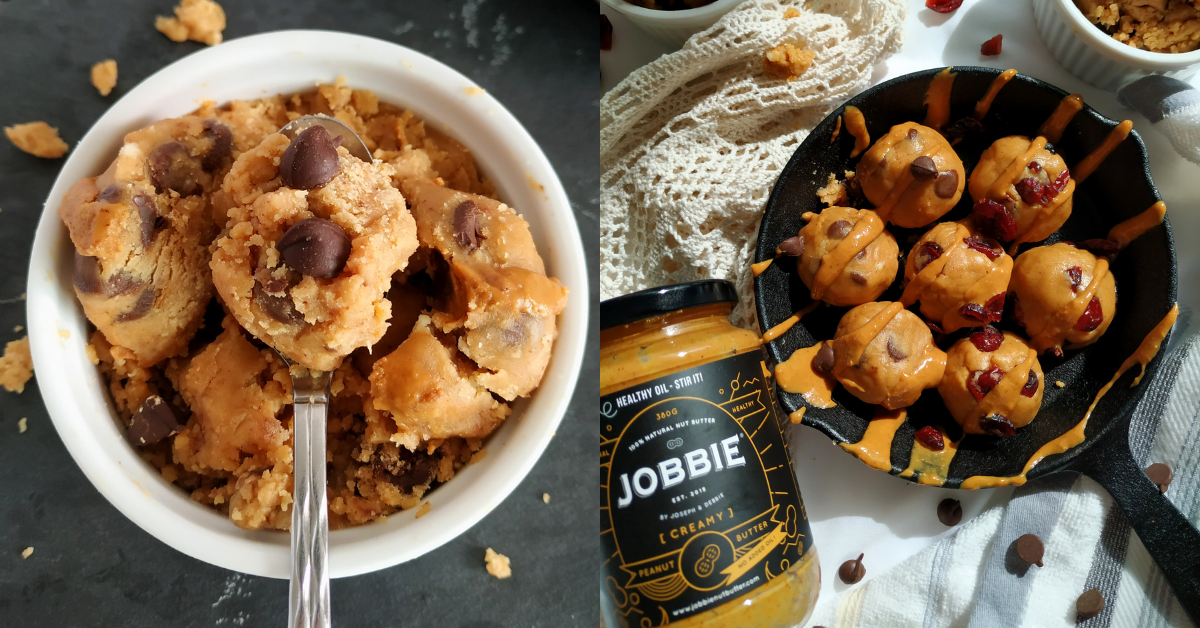 Edible Raw JOBBIE Peanut Butter Cookie Dough
by Wayne (@dough_and_stove IG)
Has it ever happen to you when you are baking cookies, and you REALLY want to skip the baking part and eat all of the raw cookie dough? That's a no-no, of course, unless... you have this edible peanut butter cookie dough recipe!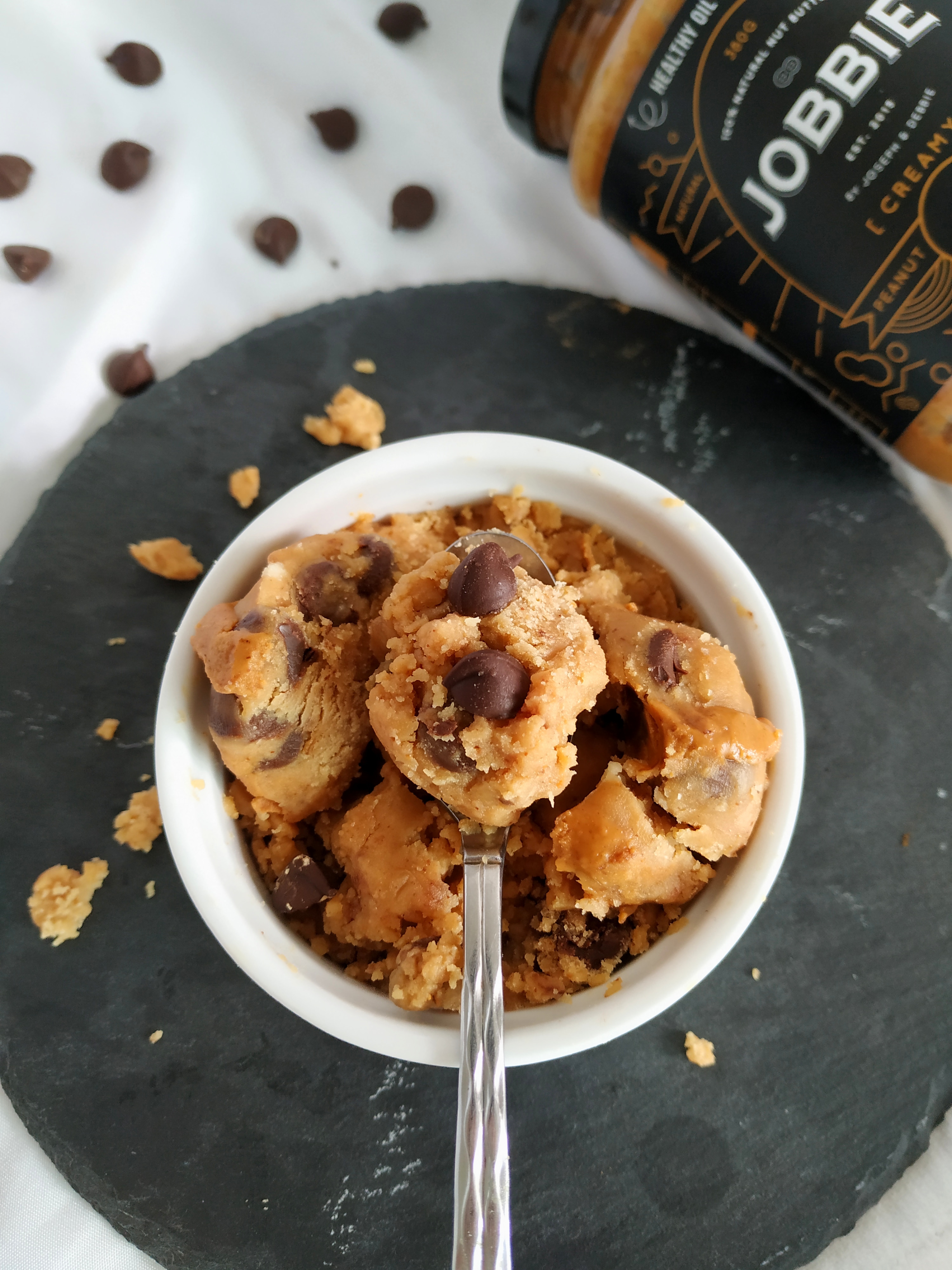 Delicious cookie dough that's safe to eat without baking. This edible peanut butter cookie dough recipe is heaven for fellow peanut butter lovers. These petit lil goodness are a combination of sandy, soft and melt in mouth raw cookies.
Toss in JOBBIE Creamy Classic Peanut Butter and pair with some dark choc chip or dried cranberries, and trust me when I say you won't go back to normal cookies!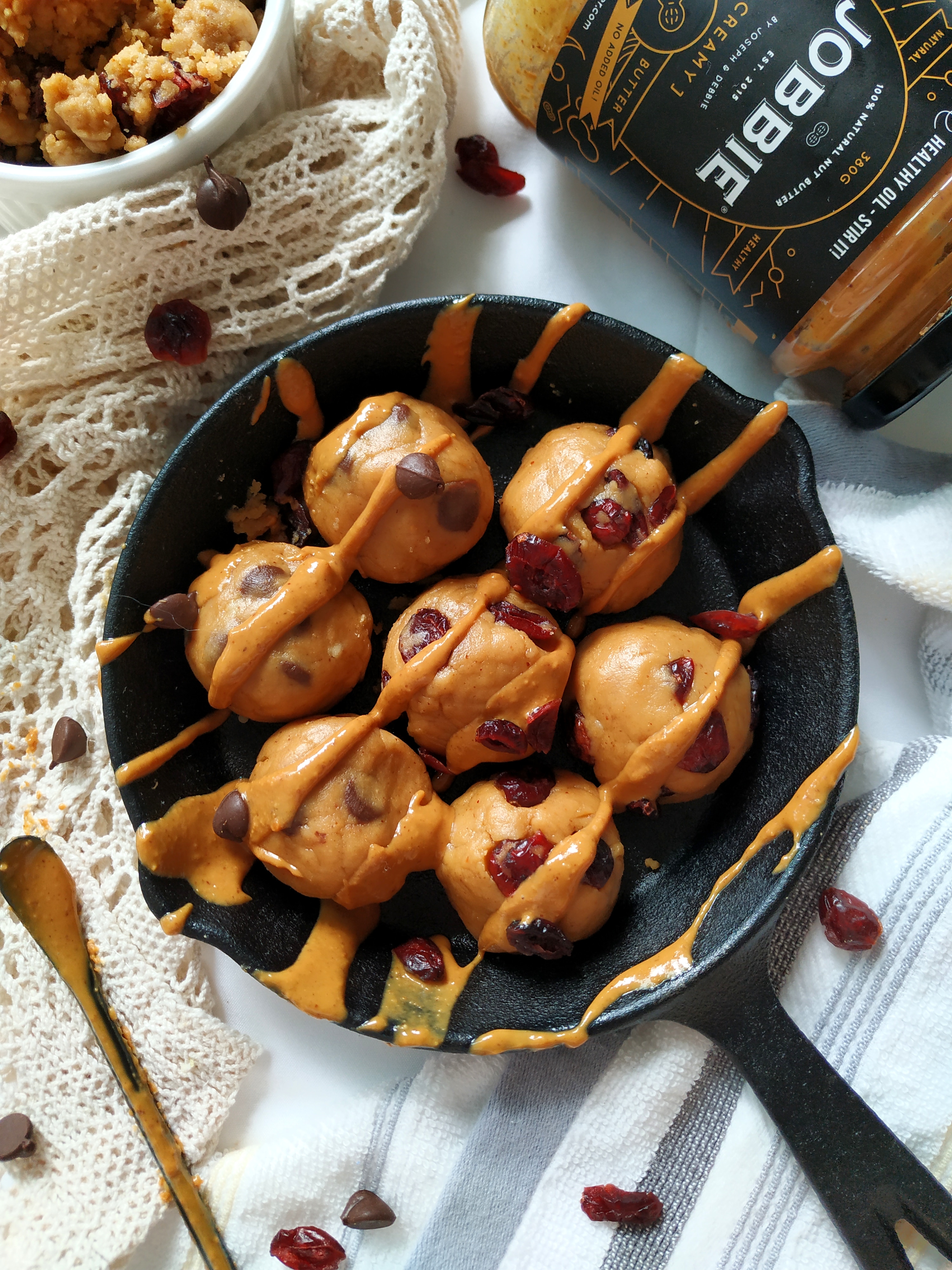 INGREDIENTS
All Purpose Flour, 200g
Butter, 55g
JOBBIE Creamy Classic Peanut Butter, 115g*
Honey, 80g**
Vanilla, 3g
Salt, 2g
Milk
Dried Cranberry or Dark Choc Chip, 50g
*Creamy version of PB is preferred to prevent a gritty texture.
**I find Honey crucial to mask the raw, aftertaste of flour.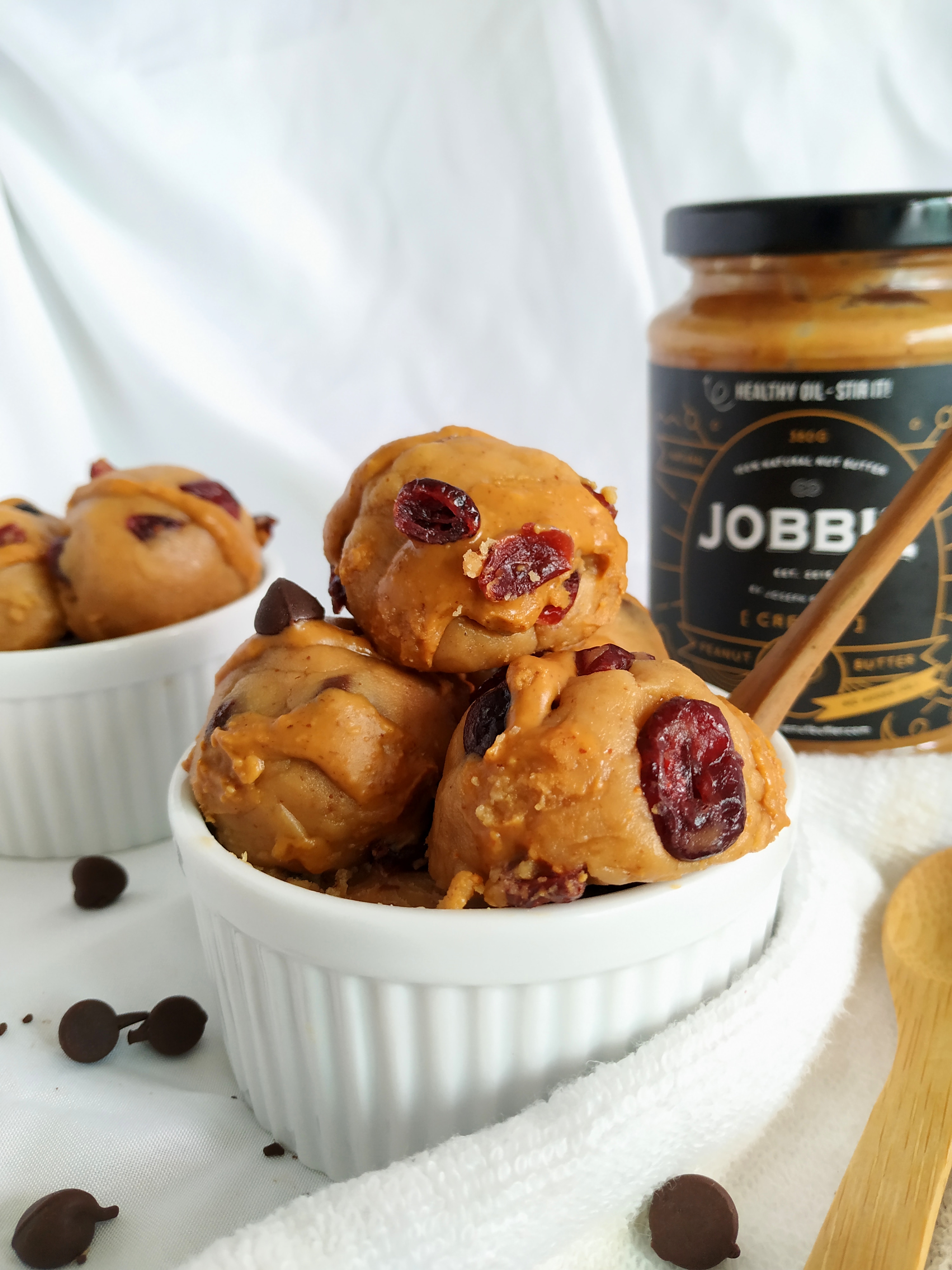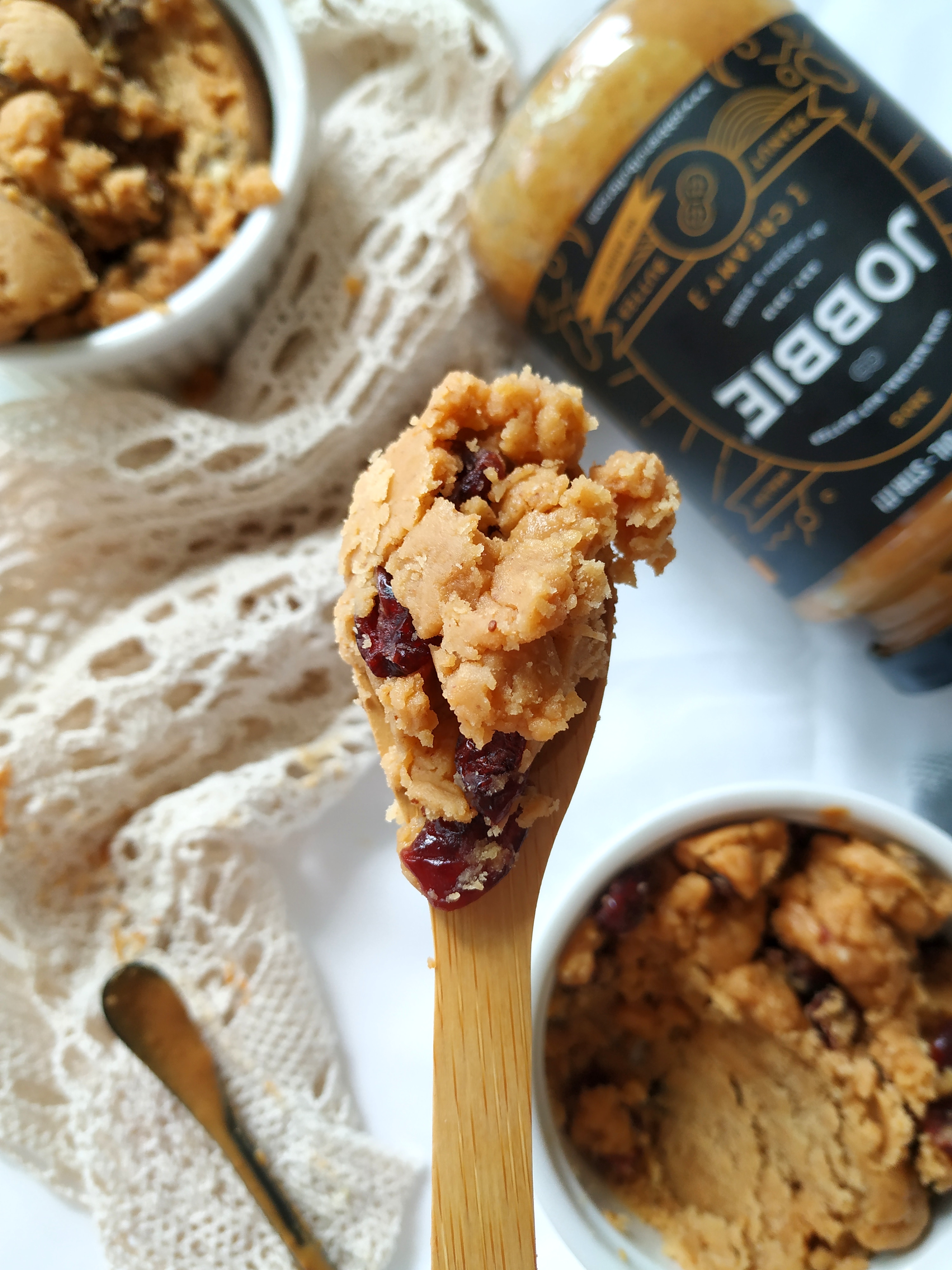 PREPARATION
Spread out flour in a sheet pan and bake at preheated oven at 175°C for 7 - 9 min, being careful not to burn it.***
Set flour aside and let cool.
Melt Butter in a pan. Set aside and let cool.
Mix melted butter with Peanut Butter, Honey, Vanilla and Salt.
Fold in flour. Add in a splash of milk if dough is too stiff (I didn't use any, but just in case).
Add in Dried Cranberries/Dark Chocolate Chips after flour incorporated.

Roll into ball of 30g or scoop into ramekin as is.****
Refrigerate or serve as is!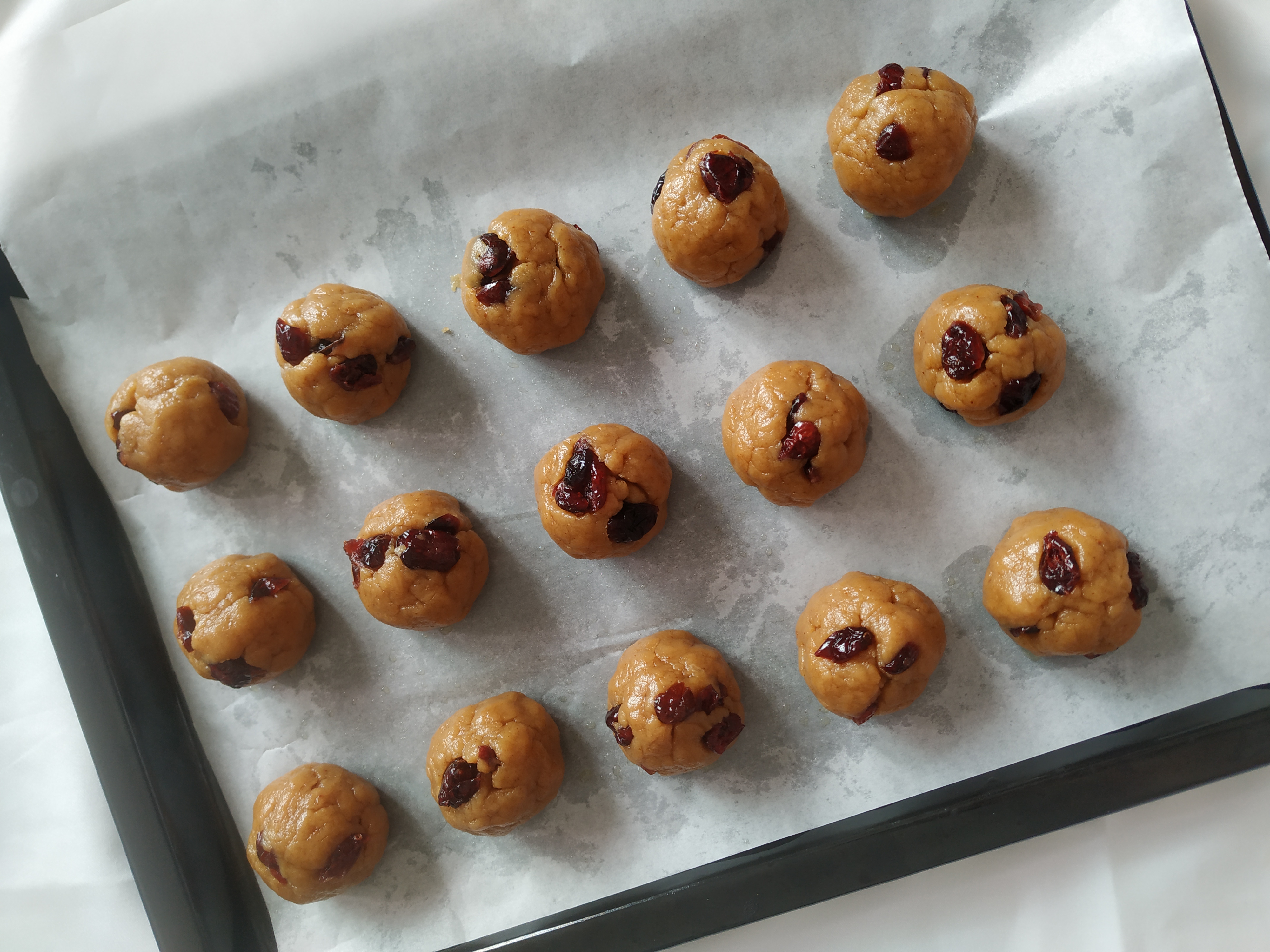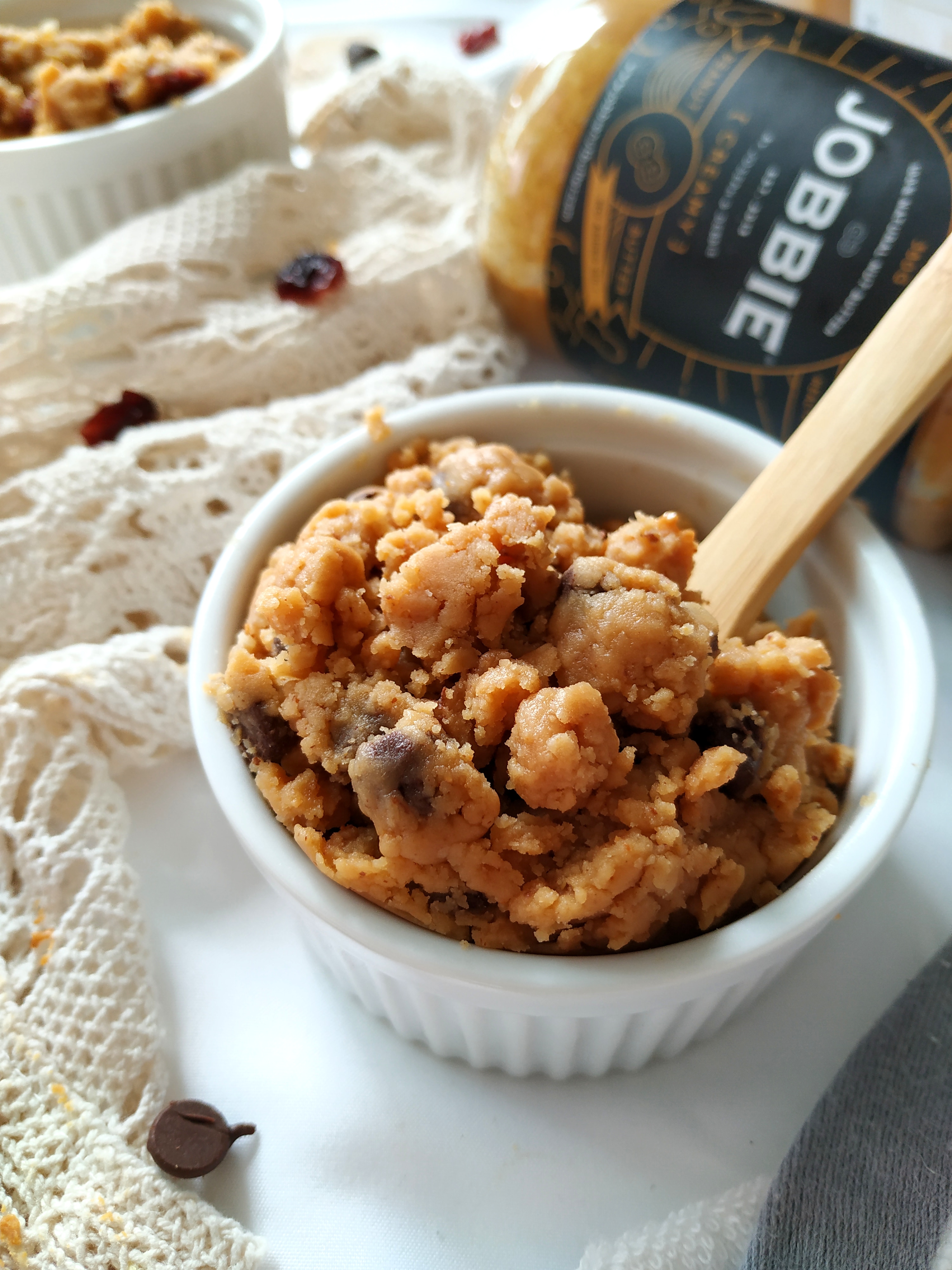 ***Heat treating flour is a MUST to prevent foodborne disease!
**** Rolling and dividing into ball will ease consumption after dough hardens in fridge.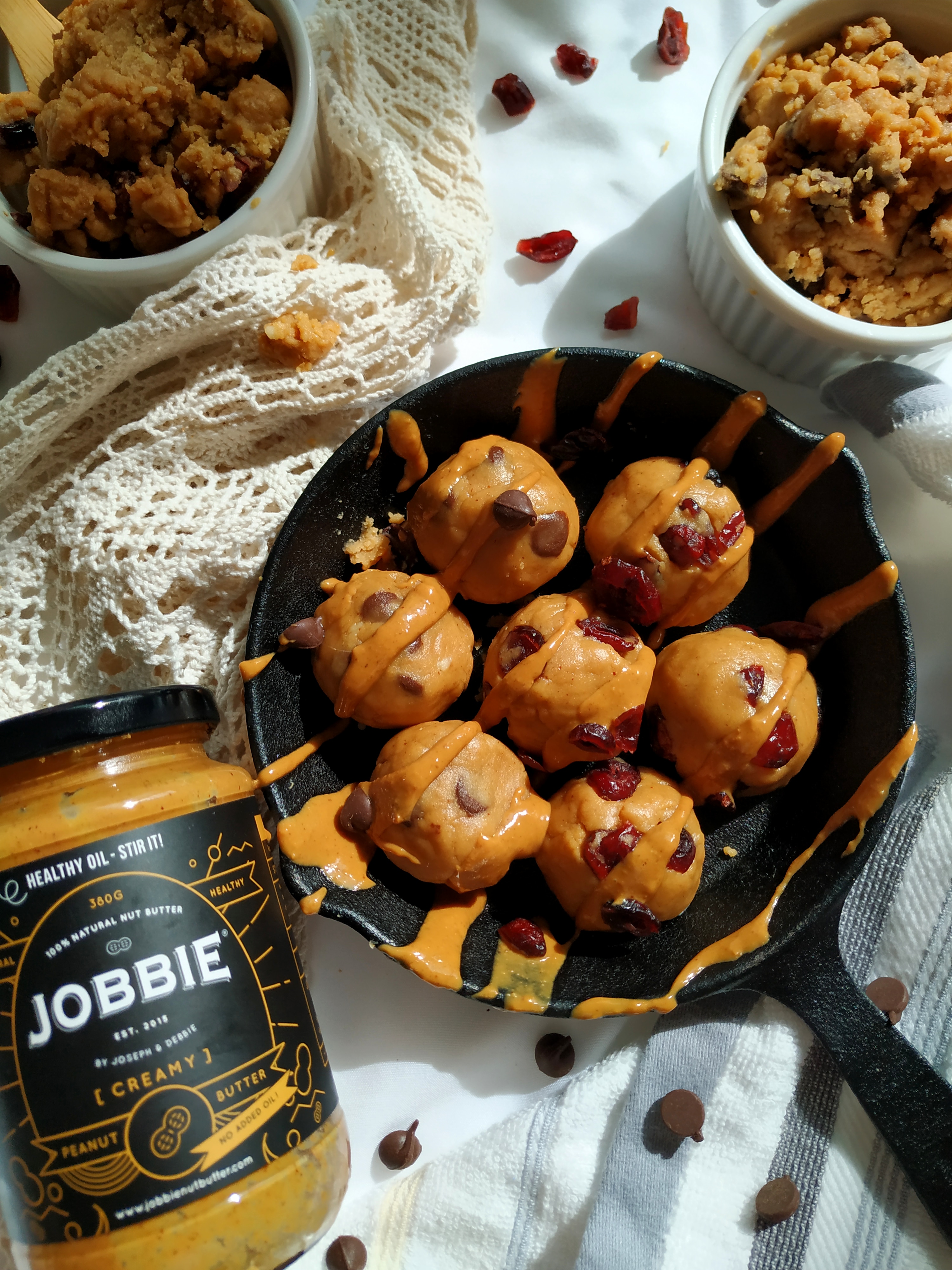 ---
JOBBIE is a Malaysian brand specialised in making 100% natural Halal peanut butter.

Our peanut butter is perfect to enjoy on bread/toast, but there can be many more possibilities! Check out more interesting JOBBIE peanut butter recipes here.

Want to get your recipe featured? Tag #jobbierecipes on Instagram to join us!
---
Get your peanut butter >>> SHOP NOW