Creamy Classic Peanut Butter 380grams
Product Description
With a silky-smooth peanut butter texture. Dry roasted (with no oil) to perfection, ground multiple time to perfection. Bursting a strong peanut fragrance bomb upon opening the bottle. Suitable to be even eaten directly from the spoon as it is not overly sweet as most of the sweetness derives naturally from the peanuts itself.
Can be used as/with bread spread, cheese pairing, ice creamy making, coffee latte, compound butter.
Note: 100% Natural, Cholesterol free, No added oil
Ingredients
Roasted Peanuts, Sugar, Salt
Storage Instructions
Keep jar tightly closed. Store in dark, cool, and dry places. Oil will appear on the surface. Stir before use for better taste. It is recommended to consume JOBBIE within 3 months for the best taste. Refrigerate for best freshness.
Product Shelf Life
Approximately 11(±) months. Refer to the bottom of the peanut butter for exact expiry date.
Nutrition Info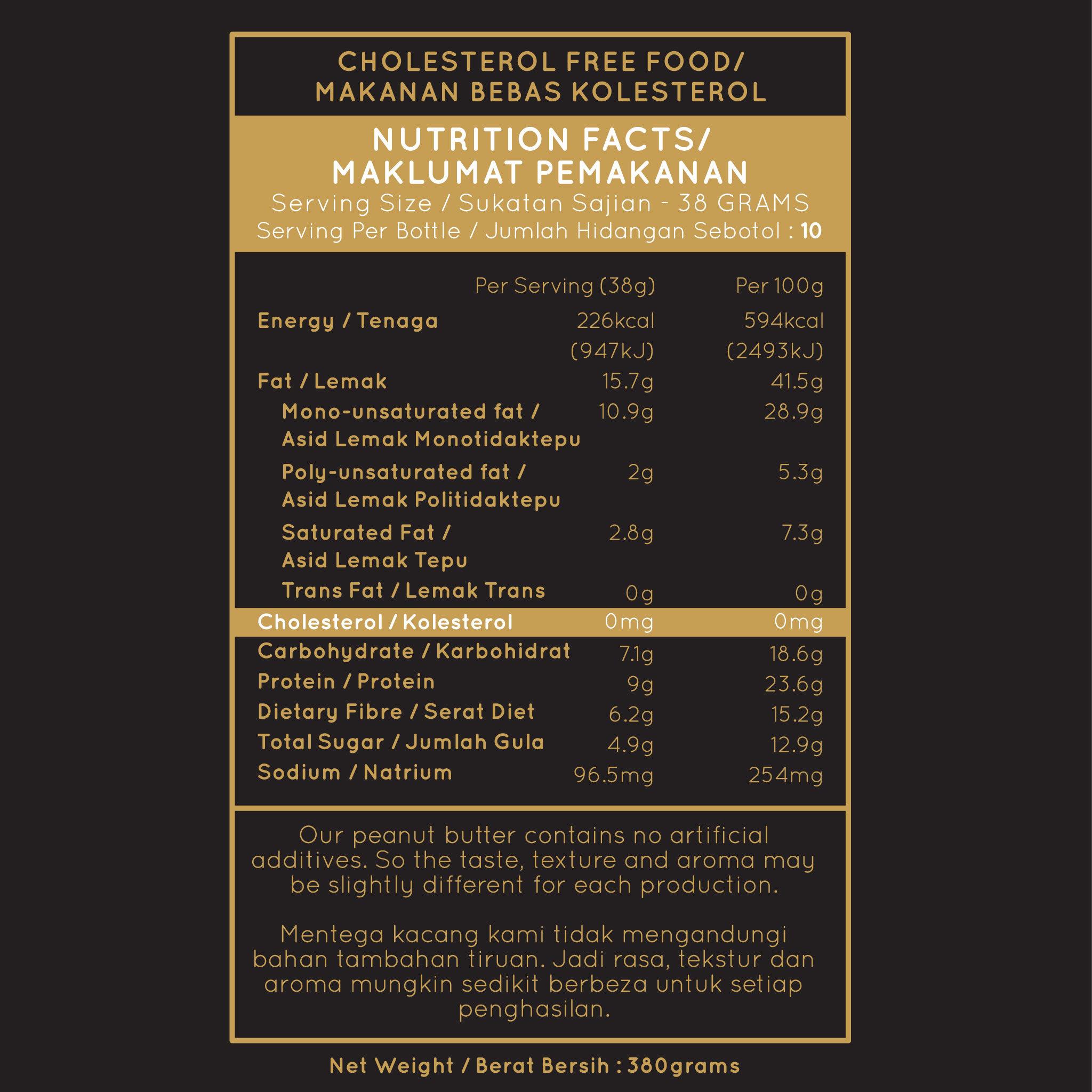 Certifications