Steamed Chicken with JOBBIE Peanut Butter Sichuan Piquant Hot Sauce
by Fifi Leong (@fifileongmy IG)
INGREDIENTS
1 chicken chop, with skin (350-380 g)
1 shallot, minced
1 garlic clove, minced
¼ tsp ground Sichuan peppercorn
1 tsp JOBBIE Creamy Pure Peanut Butter
1 tsp ginger juice
1 tsp sugar
½ tbsp black rice vinegar
1 tbsp chilli oil
2 tbsp light soy sauce
1 sprig spring onion, chopped, to garnish
UTENSILS
steaming plate
steamer/wok with steaming rack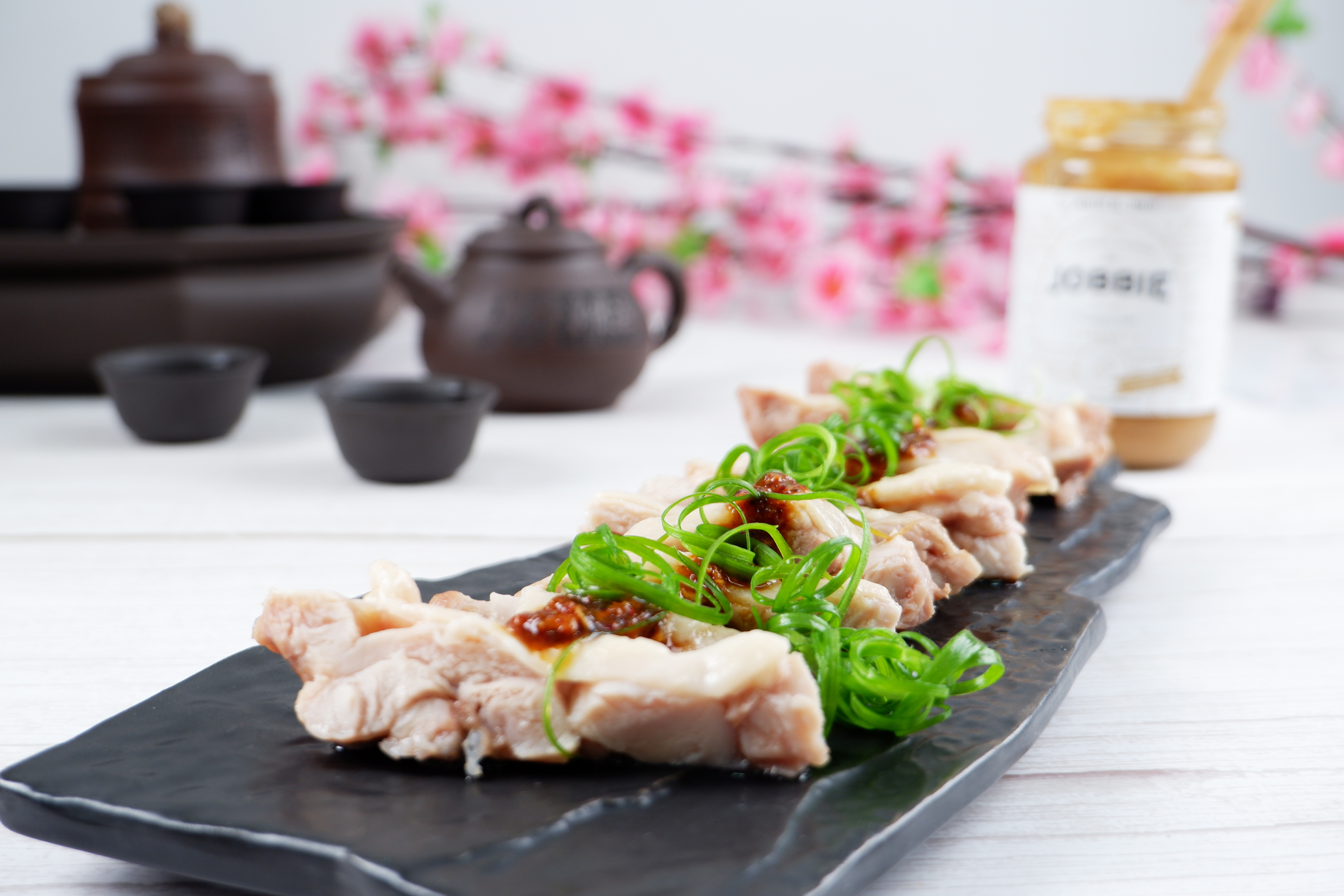 PREPARATION
Let chicken skin side down on cutting board, lightly score chicken meat to break sinew (so that it remains big and flat), be careful not to cut through chicken skin. Place chicken chop in a steaming plate.
Steam chicken chop over hot boiling water for 15 minutes. Check if chicken is cooked after steaming. Chicken should be tender enough to be pierced through easily with a fork or chopsticks.
Mix minced shallot, minced garlic, ground Sichuan peppercorn, peanut butter, ginger juice, sugar, vinegar, chilli oil and light soy sauce in a small bowl. Drizzle the sauce on steamed chicken. Garnish with chopped spring onion. Serve hot.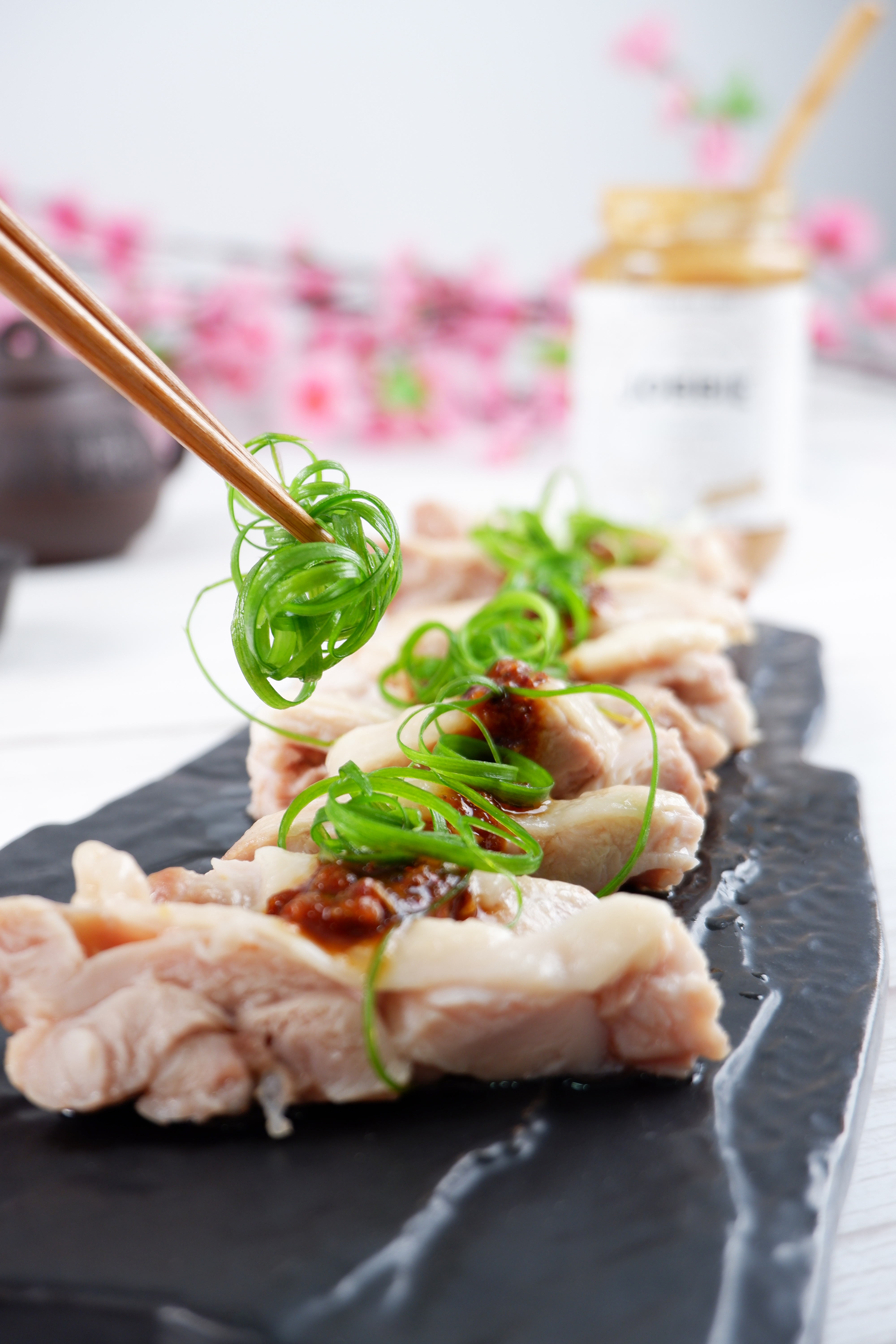 ---
JOBBIE is a Malaysian brand specialised in making 100% natural Halal peanut butter.

Our peanut butter is perfect to enjoy on bread/toast, but there can be many more possibilities! Check out more interesting JOBBIE peanut butter recipes here.

Want to get your recipe featured? Tag #jobbierecipes on Instagram to join us!
---
Get your peanut butter >>> SHOP NOW