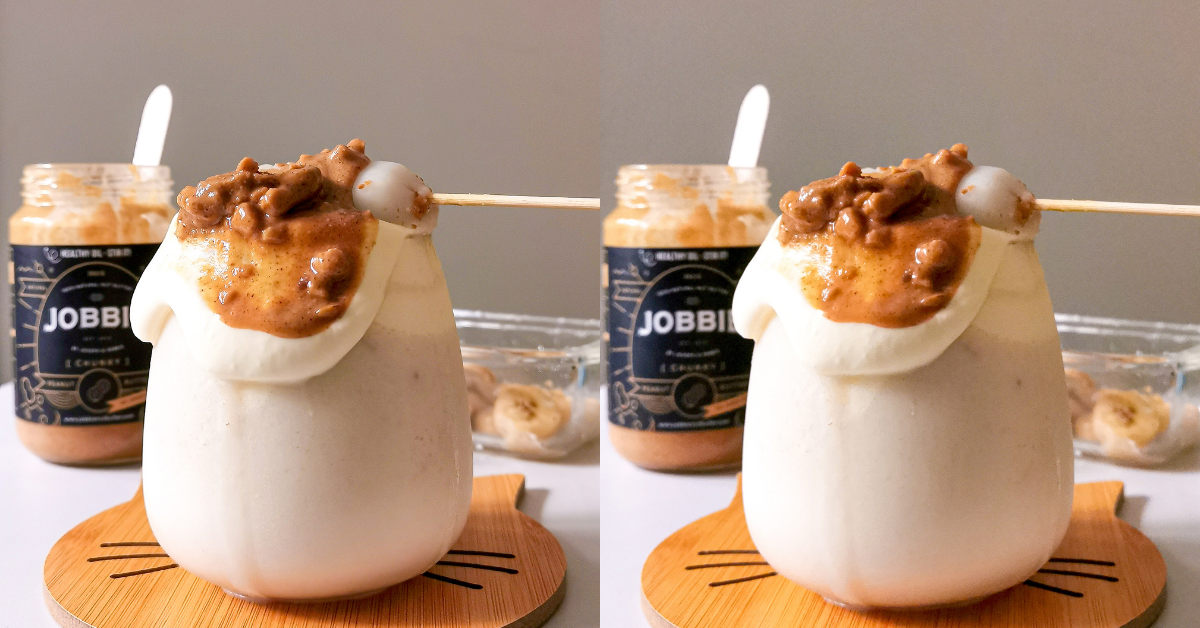 Sinful JOBBIE Peanut Butter Ice Cream Milkshake
by Ai Yun (@da.b___dessert IG)
INGREDIENTS
1 to 2 bananas 🍌
1 scoop vanilla ice cream 🍨
250ml milk 🥛
Whipped cream (whipping cream 80ml & sugar 12g) 🍦
Peanut glutinous rice ball 🍡
1-2 tablespoons JOBBIE Chunky Classic Peanut Butter 🥜
PREPARATION
Blend bananas, vanilla ice cream and milk together.
Pour milkshake into a glass, top with whipped cream, peanut glutinous rice ball and peanut butter.
Watch recipe video here
---
JOBBIE is a Malaysian brand specialised in making 100% natural Halal peanut butter.

Our peanut butter is perfect to enjoy on bread/toast, but there can be many more possibilities! Check out more interesting JOBBIE peanut butter recipes here.

Want to get your recipe featured? Tag #jobbierecipes on Instagram to join us!
---
Get your peanut butter >>> SHOP NOW