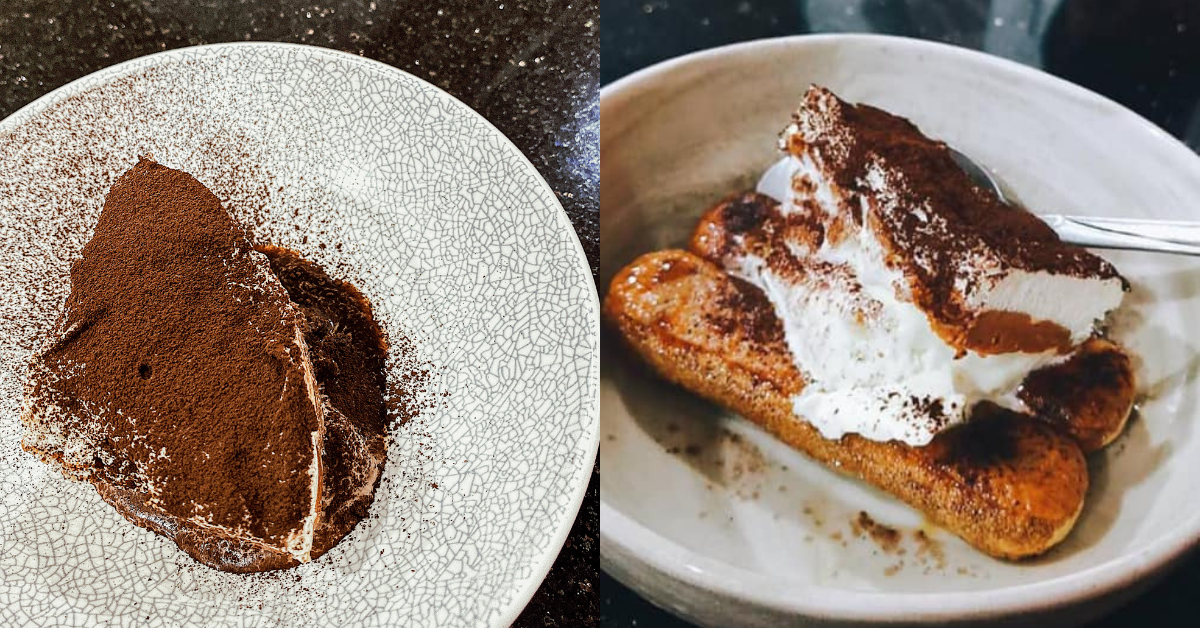 "Peanutmisu" - Tiramisu with JOBBIE Monkey King Crispy Coconut Peanut Butter
MASCARPONE MOUSSE
Ingredients:
375g of mascarpone
160g of cream cheese, Philadelphia
150g of crème fraîche
100g of caster sugar
1 vanilla pod, seeds scraped
2 oranges, juice and zest
2 lemons, juice and zest
60ml of Grand Marnier
3 gelatine leaves
Directions:
To prepare the mascarpone mousse, add all of the ingredients (except the Grand Marnier and gelatine) to a Thermomix or food processor and start blending. Slowly add the Grand Marnier until incorporated
Bloom the gelatine in cold water, then add to a dry pan and melt over a low heat. Add to the blender and blitz to incorporate
Once the mascarpone mixture is smooth, pass through a sieve into a tray (16 x 24 x 2cm) and leave to set in the fridge for at least 2 hours
MACADAMIA ICE-CREAM
Ingredients:
3 cups raw macadamia nuts, toasted
50g dark chocolate, melted
1 x 395g can sweetened condensed milk
2 cups thickened cream
Directions:
Place 2 cups of the macadamia nuts in a high performance food processor and process on high until the mixture becomes creamy (I don't have a vitamix blender, so made mine in my strong Kenwood processor - it will take 4-5 minutes).
Meanwhile, chop the remaining nuts into chunks.
Add melted chocolate and blend again until all ingredients are completely incorporated and the nut butter is smooth. Pour condensed milk into a bowl and add 1/3 cup macadamia and chocolate butter.
Whip thickened cream in a separate bowl until firm peaks form, then stir in 3 tablespoons of the condensed milk and macadamia mixture and stir till combined. Add the remaining condensed milk and remaining chopped nuts and fold into the mixture till just combined.
Place in the freezer to set until solid.
20 minutes before ready to serve, remove from freezer to thaw slightly enough to scoop.
To Assemble :
Layered the Macadamia Ice Cream on an insert tray
Follow by JOBBIE Monkey King Crispy Coconut Peanut Butter
Top with Mascarpone Mousse
Freeze in freezer overnight
When serving, mix grounded coffee and cocoa powder together and dust it on top
---
JOBBIE is a Malaysian brand specialised in making 100% natural Halal peanut butter.

Our peanut butter is perfect to enjoy on bread/toast, but there can be many more possibilities! Check out more interesting JOBBIE peanut butter recipes here.

Want to get your recipe featured? Tag #jobbierecipes on Instagram to join us!
---
Get your peanut butter >>> SHOP NOW