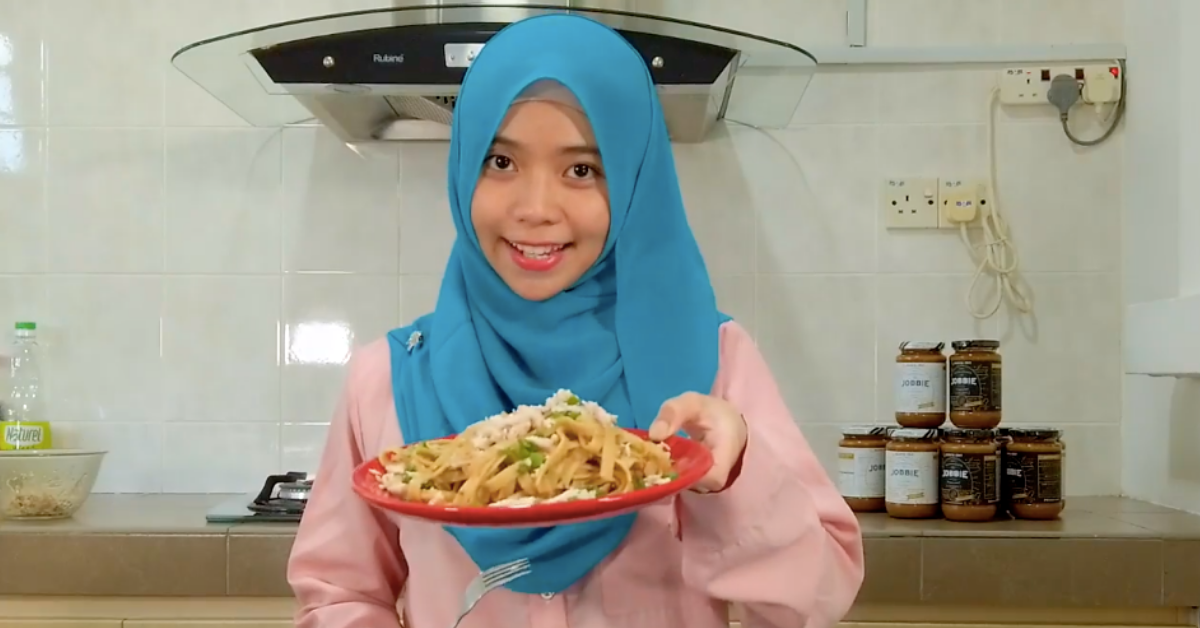 Nutty Spinach Noodles with JOBBIE Chunky Classic Peanut Butter
Ingredients
JOBBIE Chunky Classic Peanut Butter 80g
Spinach fettuccine 200g
Sesame oil 2 tablespoon
Spring onions 18g
Dates (crushed) 10g
Grated ginger 2g
Lime juice 1 tablespoon
Chicken (optional)
Directions
In a bowl, mix together JOBBIE Chunky Classic Peanut Butter, sesame oil, crushed dates, grated ginger, spring onions and lime juice. Add 1-2 tablespoons of water as needed.
On medium heat pan, simmer peanut butter sauce, stir while heating. When peanut butter sauce starts to simmer, turn off heat.
Add cooked spinach fettuccine into pan and mix with peanut butter sauce immediately.
Serve with chicken for extra protein.
Get your peanut butter SHOP NOW