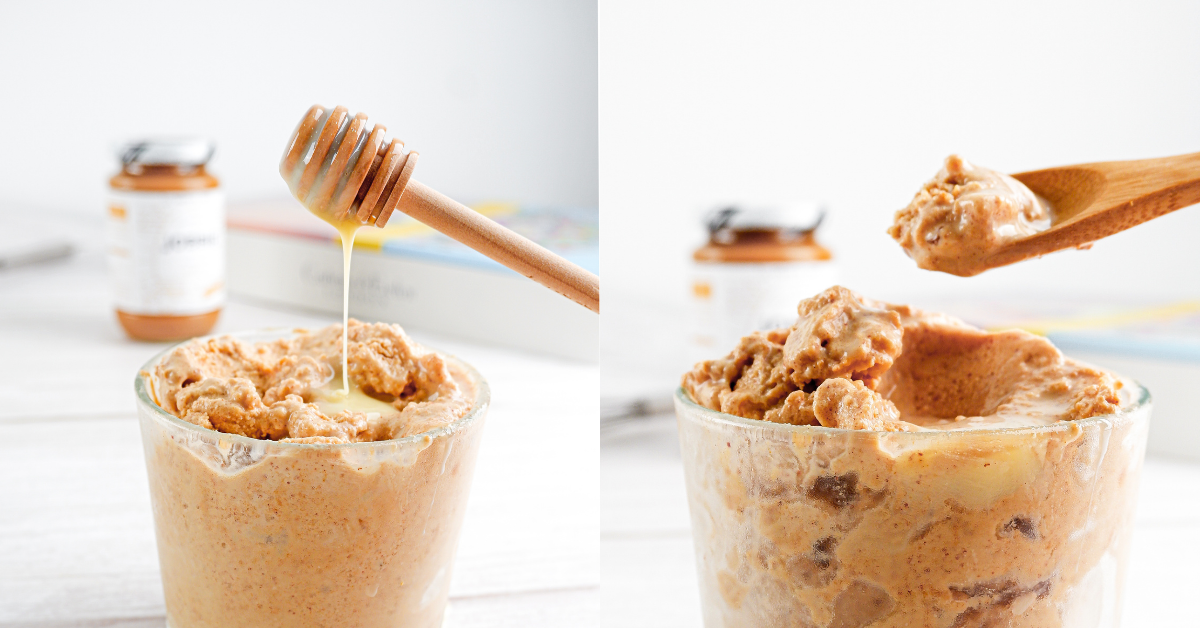 JOBBIE Peanut Butter Shaved Ice
by Fifi Leong (@fifileongmy IG)
INGREDIENTS
UTENSILS
PREPARATION
Place ice cubes in a HP blender, shave the ice cubes until it turns fine.
Add peanut butter, blitz until it is just well combined, do not over-blend. Transfer to serving glasses. Drizzle condensed milk and serve immediately.
TIPS
Homemade ice cubes give finer texture.
You may also add toppings like toasted coconut, chopped peanut, cooked red beans, or even boba pearls.
Get your peanut butter SHOP NOW