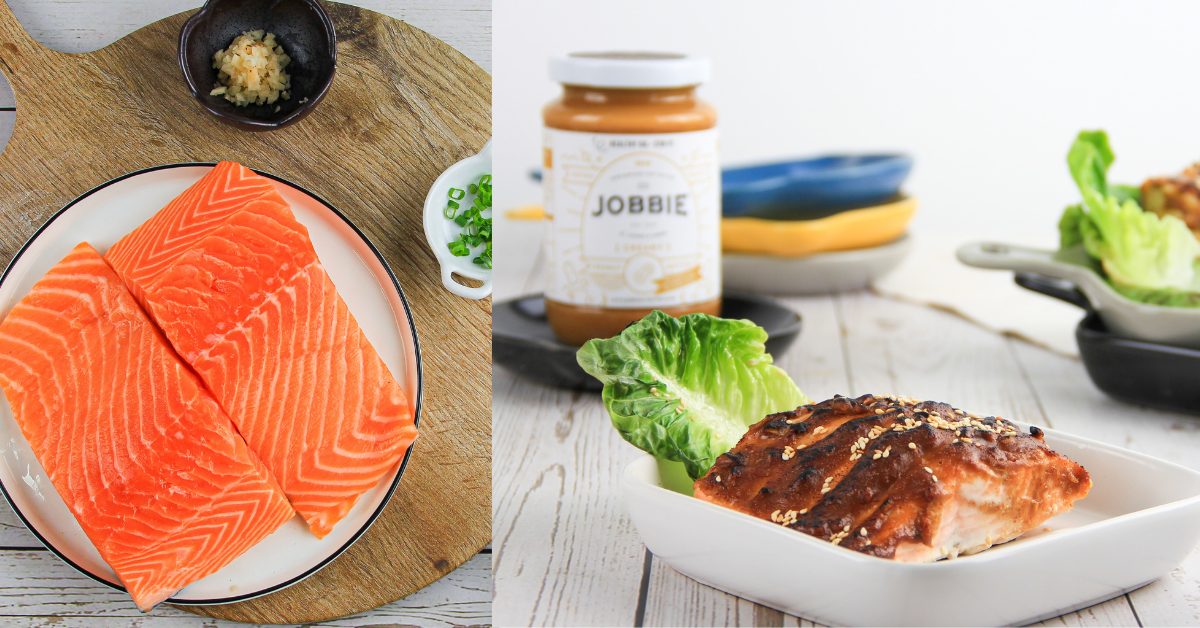 JOBBIE Peanut Butter Miso Salmon
by Fifi Leong (@fifileongmy IG)
This Peanut Butter Miso Salmon is tender and moist with a creamy peanut butter miso dressing. The glaze baked perfectly into a thin layer of caramelized sweet and salty peanut butter goodness. The gravy covers the fish like a warm toasty blanket which sticks extremely well to the meat!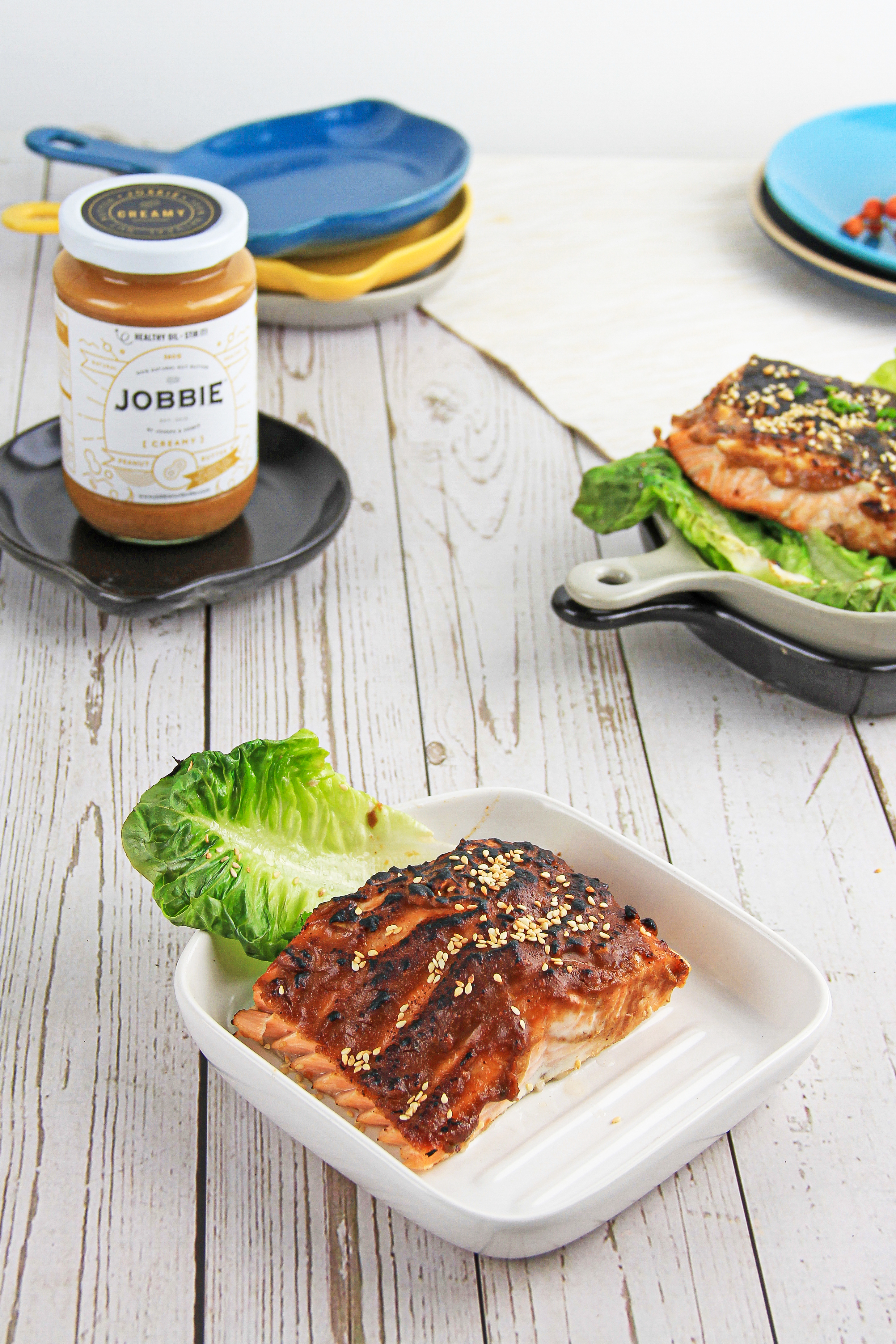 The combination will leave your palette writhing in pleasure not only from both the familiar tastes of the peanut butter and miso individually, but because of the combination of such wonderfully familiar tastes.
A word from those who have tried it, we all loved this peanut butter salmon! Once baked, you can serve this peanut butter salmon alongside quinoa, rice, cauliflower rice, or even a leafy green salad.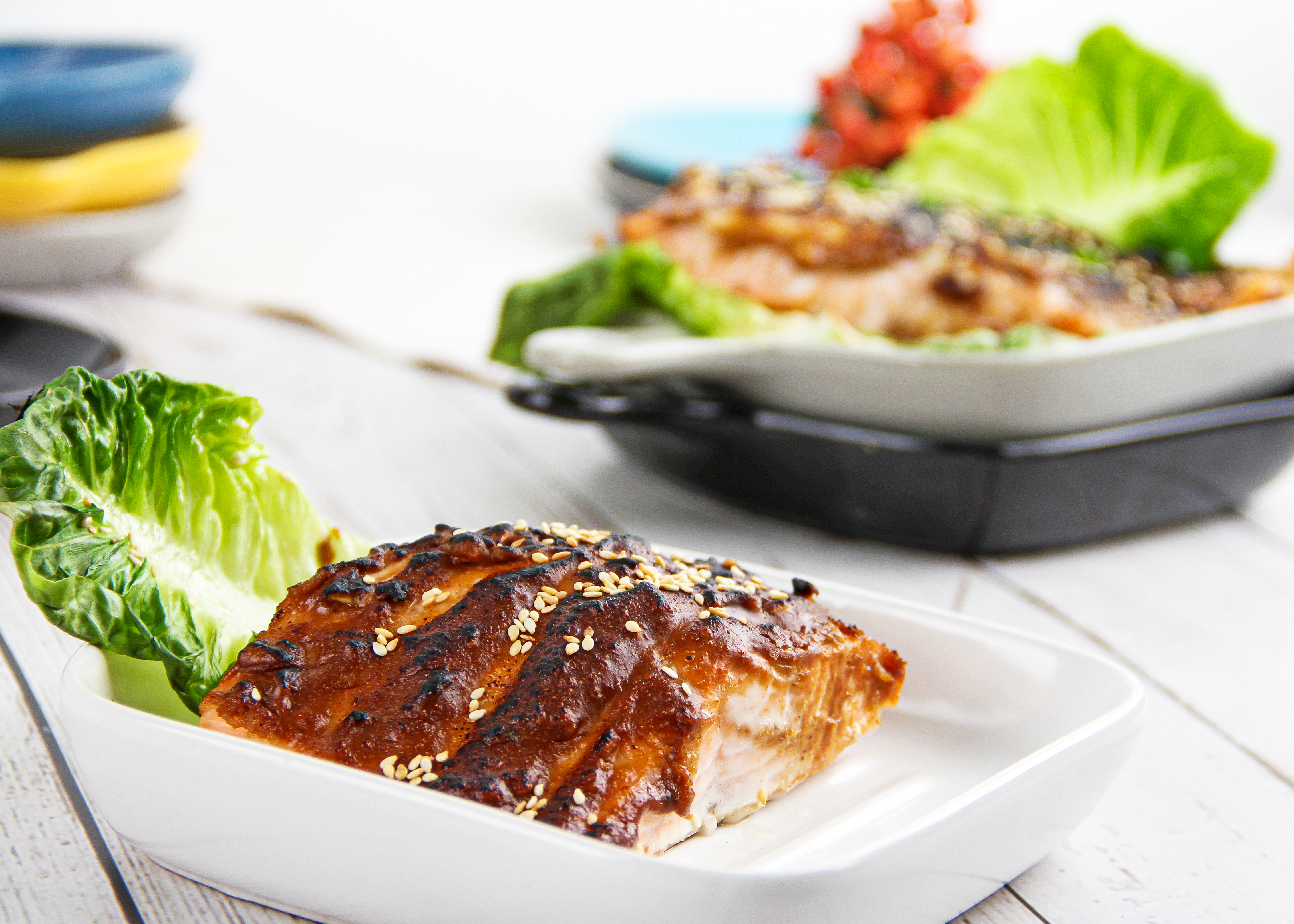 INGREDIENTS
2 salmon fillets, skin on (250 g each)
1½ tbsp water
1 tbsp JOBBIE Creamy Pure Peanut Butter
½ tbsp soybean miso paste
½ tbsp white rice vinegar
½ tbsp light soy sauce or shoyu
½ tbsp minced ginger
1 garlic clove, minced
1 sprig spring onion, chopped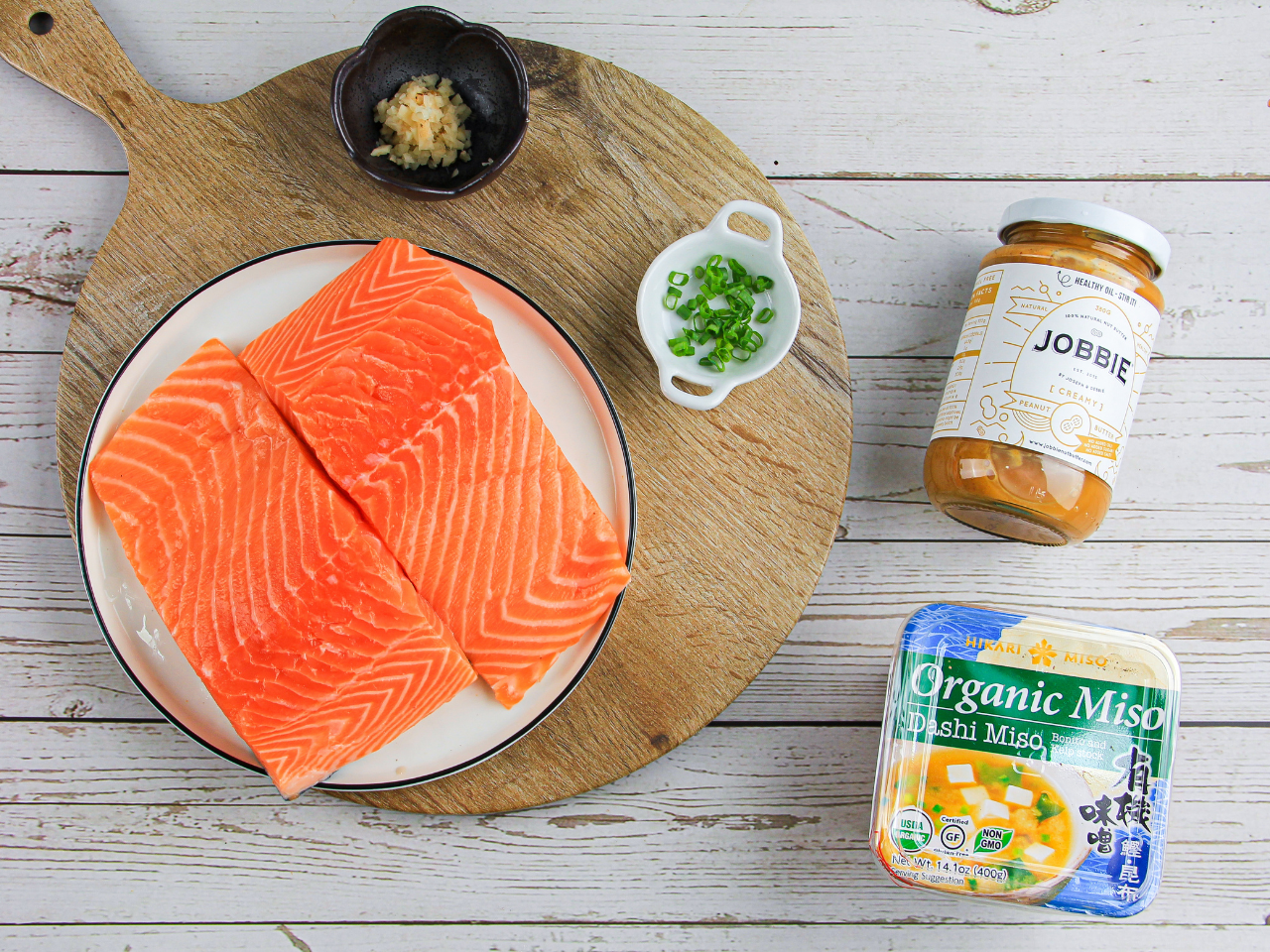 USEFUL ITEMS
aluminium foil
baking sheet
PREPARATION
Get salmon fillets ready and place in large Ziploc Bag.
In a small bowl, whisk together remaining ingredients except spring onion. Pour over salmon. Release as much air as possible and seal the bag. Marinate in refrigerator for 30 minutes.
Preheat oven to 200℃ and line baking sheet with aluminium foil. Place salmon fillets on baking sheet, leaving 4 cm space in between them. Spoon remaining marinade on top of the fillets. Cook for 20-25 minutes and then grill on Low until brown crust forms on top (you can also use blow torch to open the flame to give a browned crust). Garnish with chopped spring onions. Serve hot.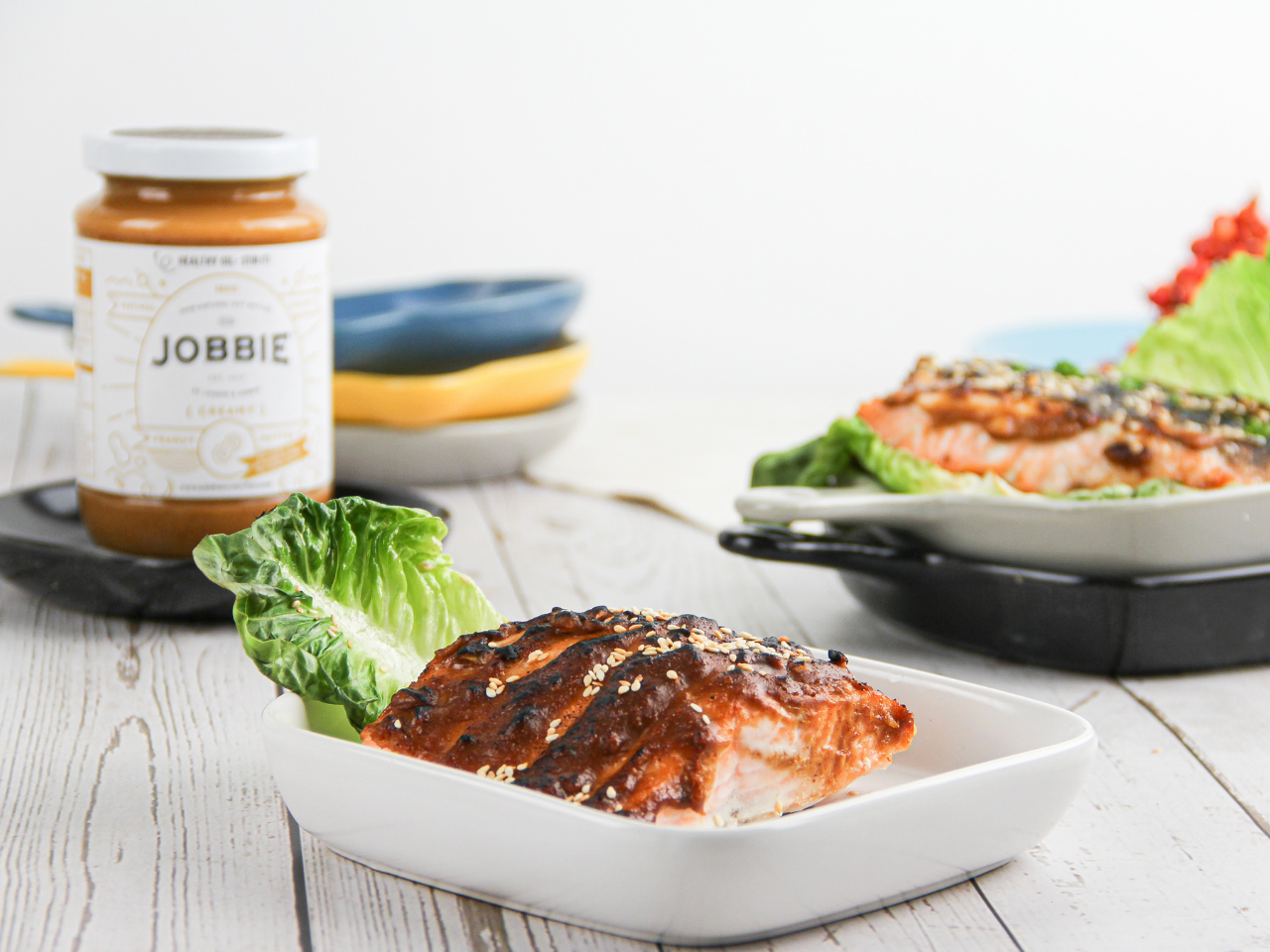 ---
JOBBIE is a Malaysian brand specialised in making 100% natural Halal peanut butter.

Our peanut butter is perfect to enjoy on bread/toast, but there can be many more possibilities! Check out more interesting JOBBIE peanut butter recipes here.

Want to get your recipe featured? Tag #jobbierecipes on Instagram to join us!
---
Get your peanut butter >>> SHOP NOW