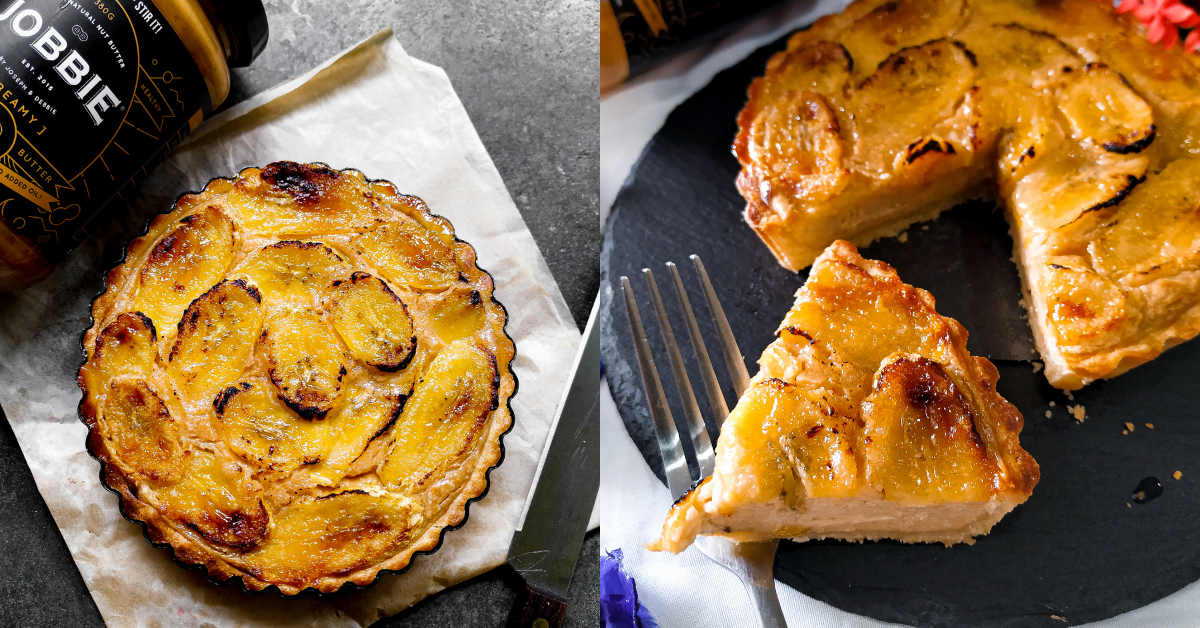 JOBBIE Peanut Butter Cheese Tart with Caramelised Banana
by Wayne (@dough_and_stove IG)
Going bananas over PB yet? Maybe this Peanut Butter Cheese Tart with Caramelised Banana will change your mind!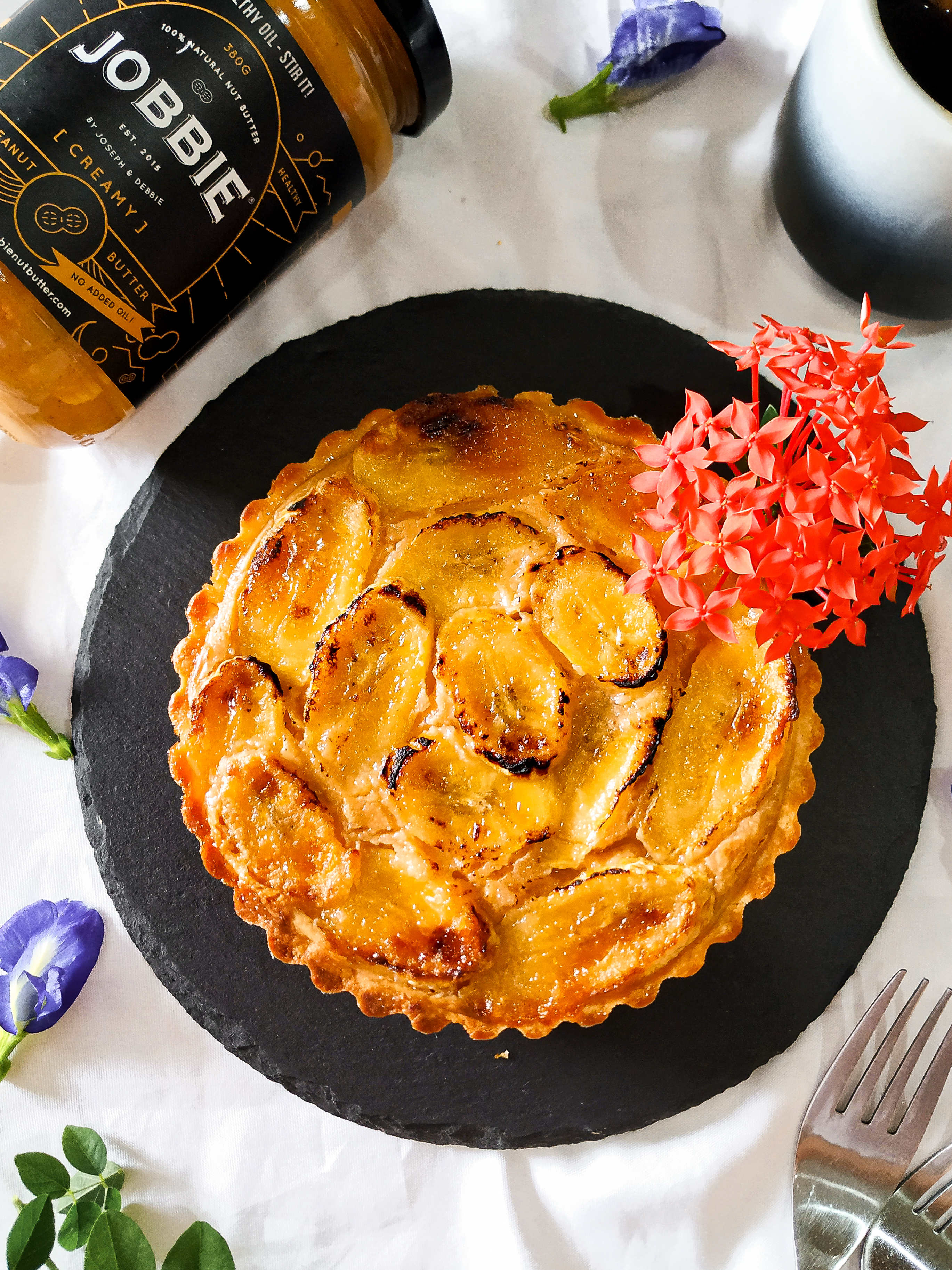 Smooth, creamy, subtly sweetened cream cheese filling made with JOBBIE Creamy Classic Peanut Butter, on top of a buttery crust and caramelised banana, perfect for tea, better with coffee!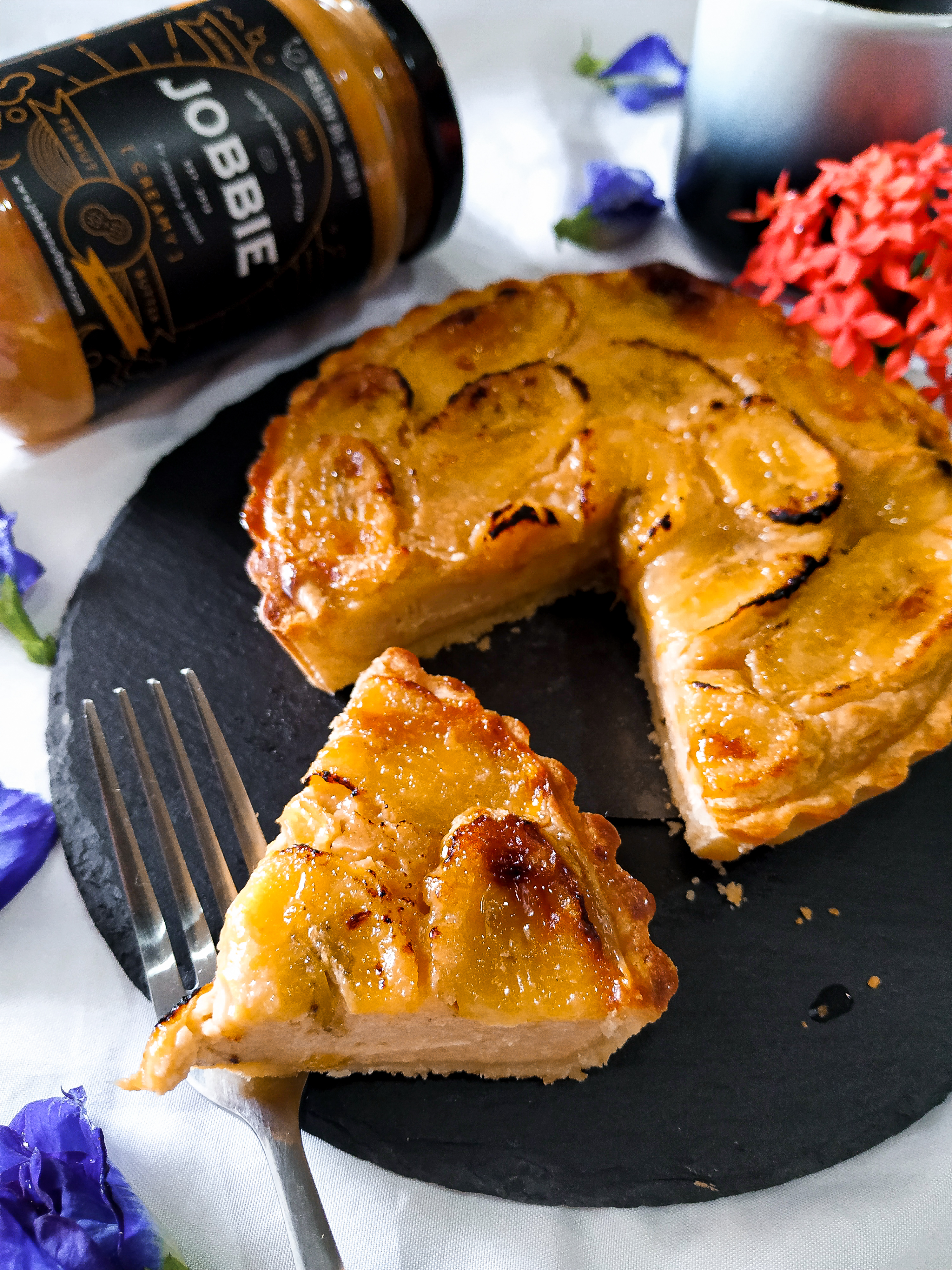 Recipe makes three 6" tarts
Tart Crust
INGREDIENTS
Butter (Softened), 80g
Confectioner's Sugar, 30g
Egg, 40g
Almond Flour, 50g
Flour, 145g
PREPARATION
Cream Butter & Sugar.
Whisk Egg and add to Butter & Sugar.
Mix Almond Flour into batter.
Fold in flour until incorporated.
Divide to 3 portion. Refrigerate for an hour.
Roll out between 2 piece of parchment paper. Transfer to tart mould and poke bottom of crust with a fork. Freeze for 1 hour or overnight.
Blind bake with pie weight* @ 200°C for 5 min, then bake @ 175°c for 17 min.
Set aside to cool while preparing filling.
*Blind baking in other words is baking pie crust alone without any filling. To avoid bottom crust puff up or the sides slide down, add pie weight (cover with parchment paper) when blind baking crust. You can replace pie weight (the white colour beads) with raw rice or beans.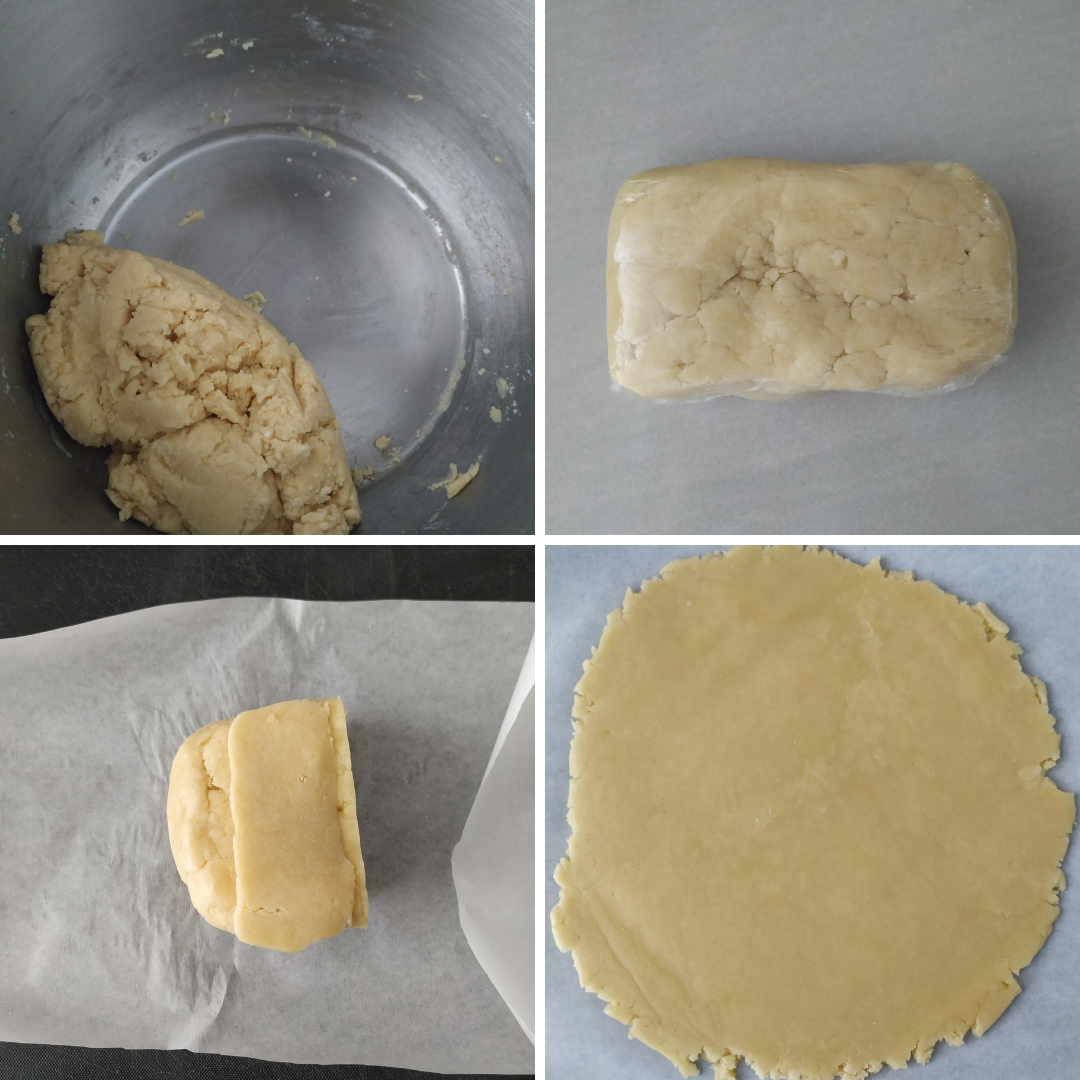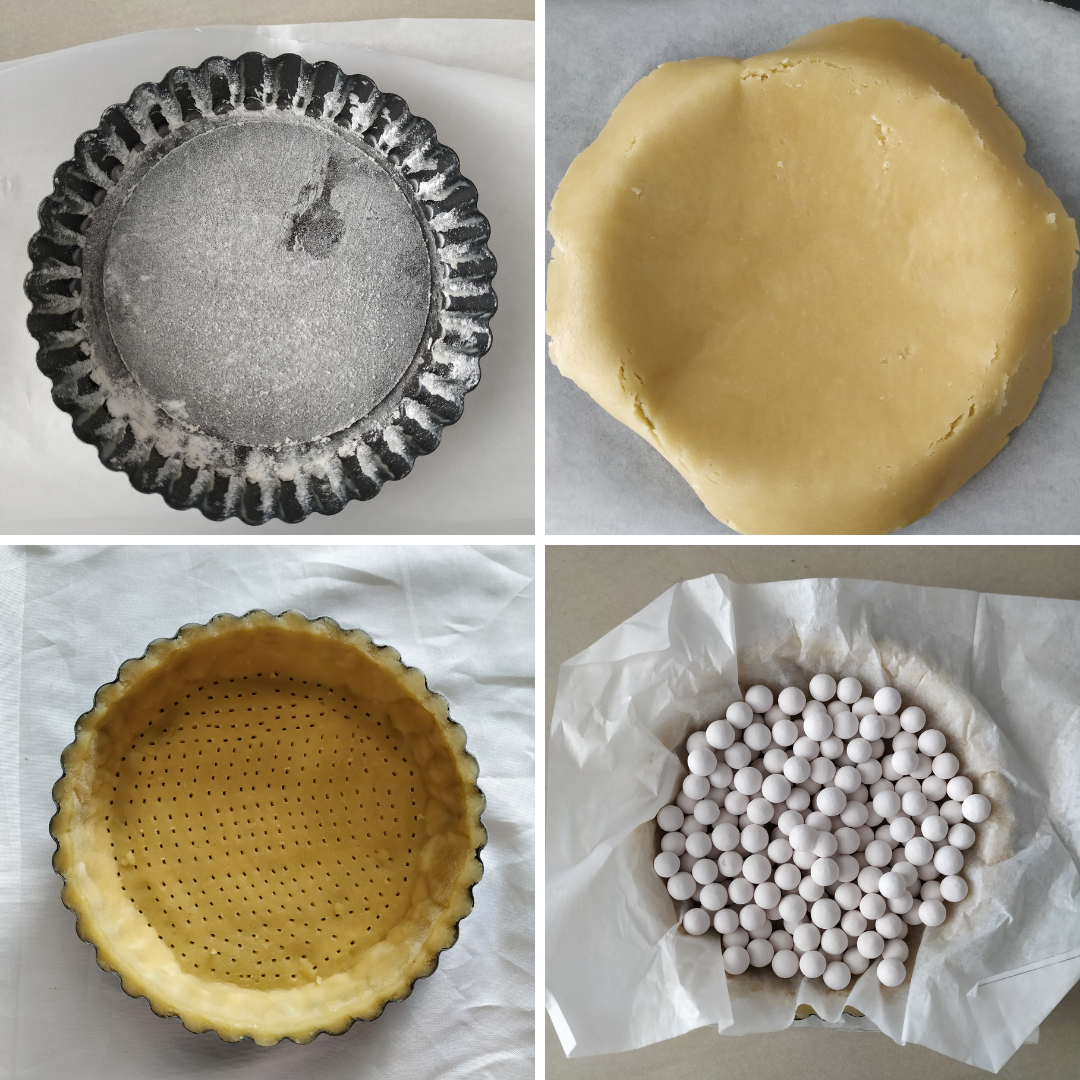 Filling
INGREDIENTS
A
Cream Cheese, 240g
Butter, 30g
B
C
Lemon Juice, 15g
Vanilla, 3g
PREPARATION
Melt A (Cream Cheese, Butter) together in a water bath.
Whisk in B (Cornstarch, Egg Yolk, Peanut Butter, Heavy Cream) one by one.
Whisk in C (Lemon Juice, Vanilla).
Return to water bath, whisk until slightly thicken (±5 min). Sieve filling into another bowl.
Cool until room temp. (±15 min).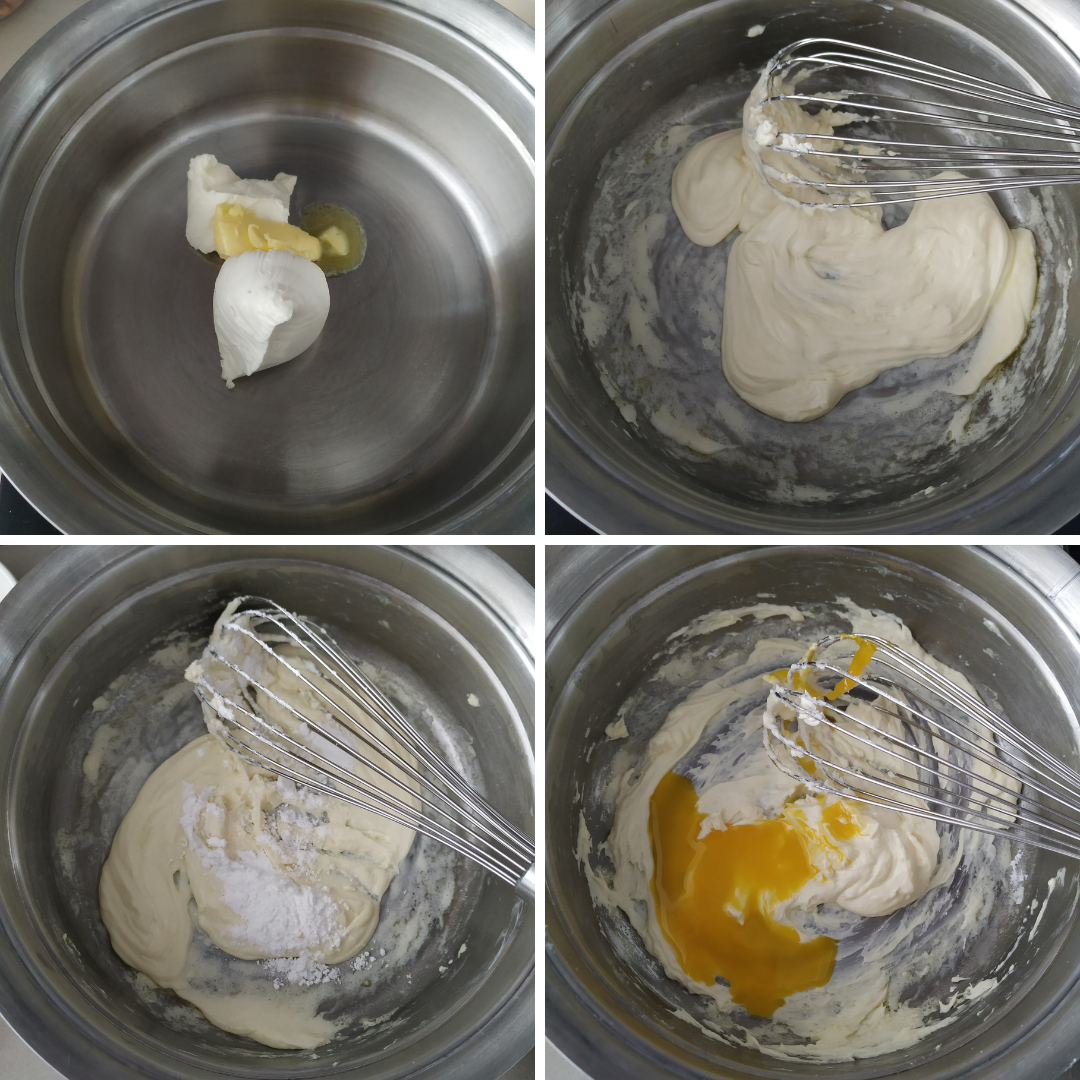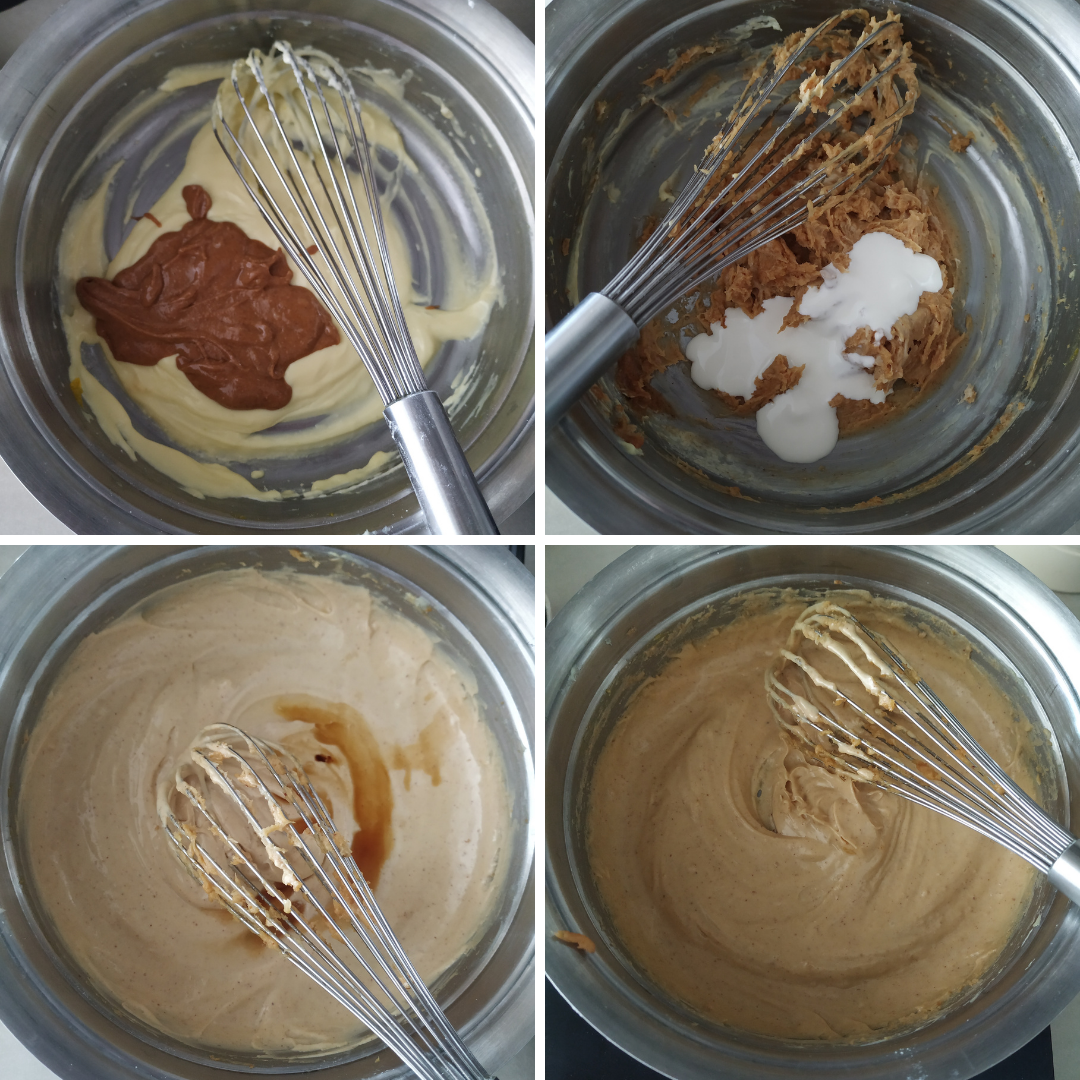 To Assemble
TOPPINGS
Banana, 3
Castor Sugar, ±40g
PREPARATION
Spoon filling into tart crust. Top with banana, sprinkle with sugar.
Bake at 250°C on the top rack for ±15 min until banana is golden.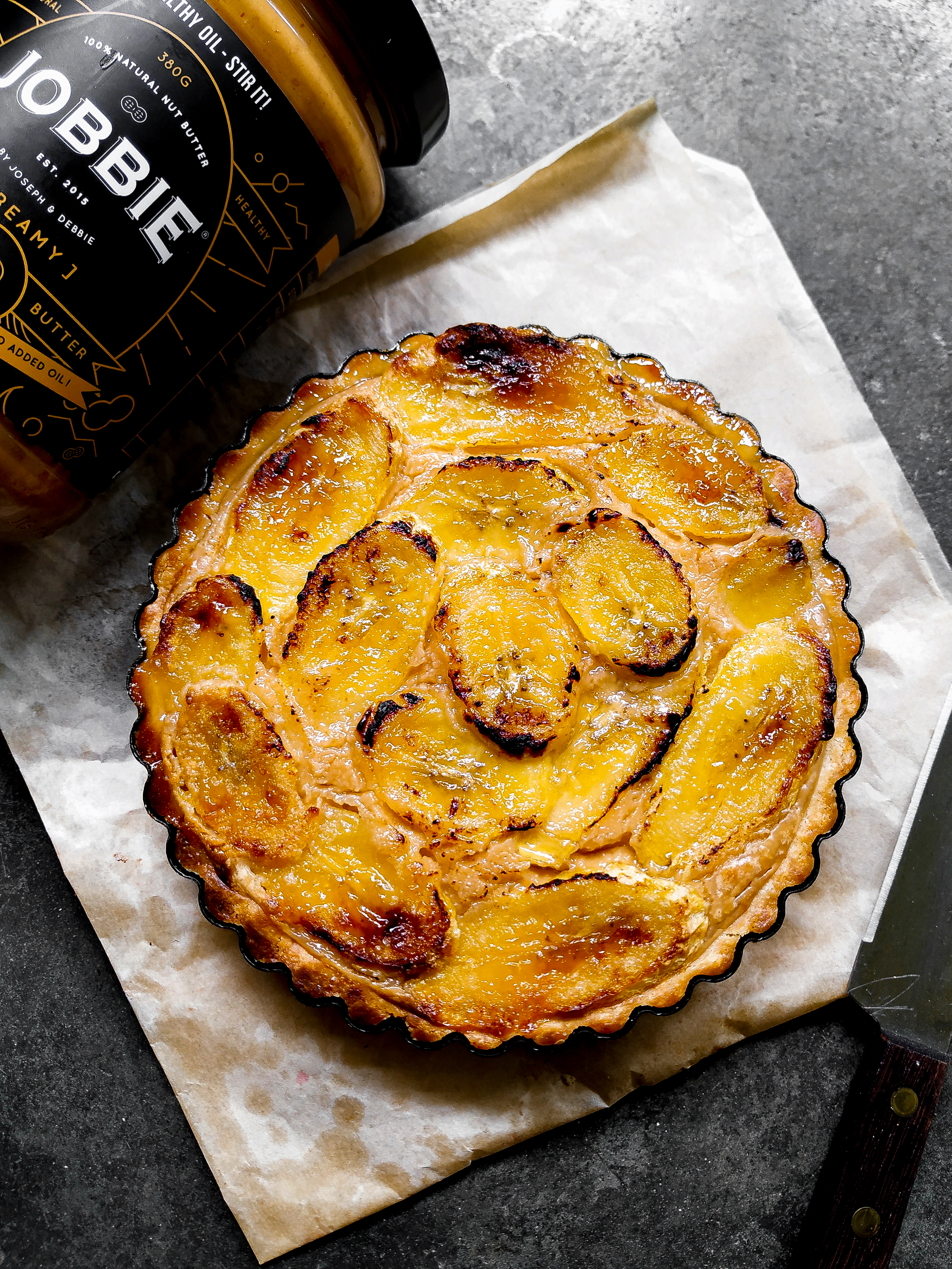 ---
JOBBIE is a Malaysian brand specialised in making 100% natural Halal peanut butter.

Our peanut butter is perfect to enjoy on bread/toast, but there can be many more possibilities! Check out more interesting JOBBIE peanut butter recipes here.

Want to get your recipe featured? Tag #jobbierecipes on Instagram to join us!
---
Get your peanut butter >>> SHOP NOW