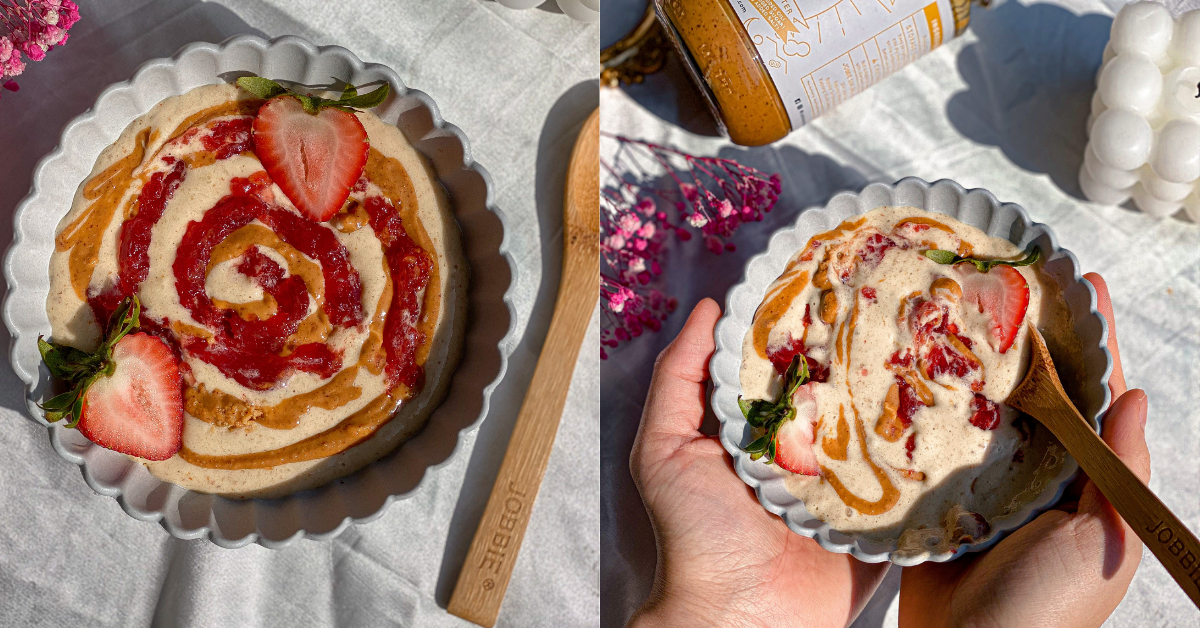 JOBBIE PB&J Smoothie Bowl
by Ke Yee (IG @coloriehunter)
Asian moms be like: "ah girl ah 7 morning 8 morning eat so cold for what?!"😂😂😂
The weather these days are just so hot, you can't get anything better other than a cooling bowl of smoothie bowl right?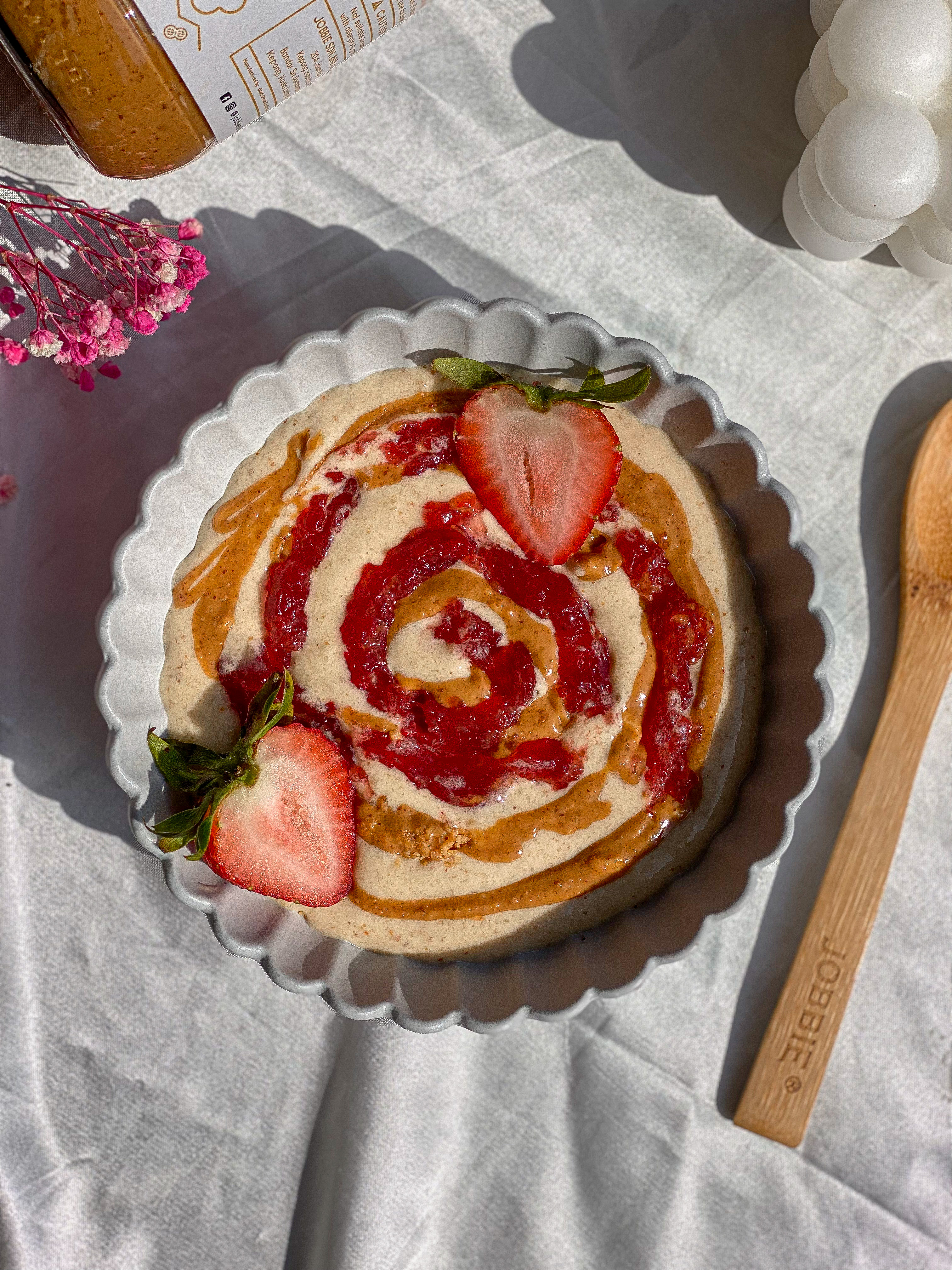 INGREDIENTS
PREPARATION
Blend frozen bananas, milk and JOBBIE Creamy Pure Peanut Butter in a blender/food processor until smooth.
Put it in a bowl and decorate it with strawberry jam and more JOBBIE peanut butter!
Enjoy this cool treat immediately before it melts.
Watch recipe video here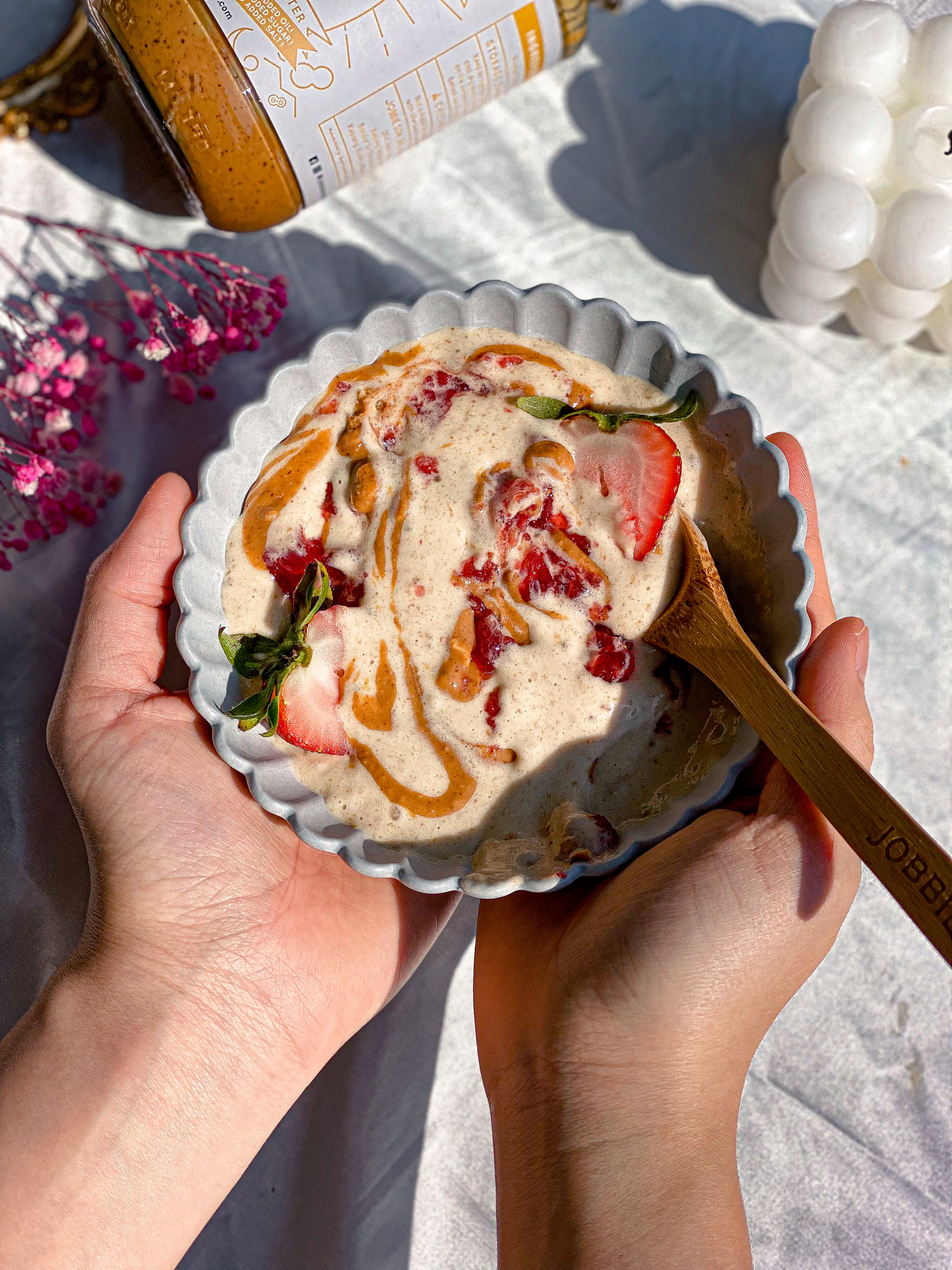 ---
JOBBIE is a Malaysian brand specialised in making 100% natural Halal peanut butter.

Our peanut butter is perfect to enjoy on bread/toast, but there can be many more possibilities! Check out more interesting JOBBIE peanut butter recipes here.

Want to get your recipe featured? Tag #jobbierecipes on Instagram to join us!
---
Get your peanut butter >>> SHOP NOW