JOBBIE Peanut Butter Dark Chocolate Fudge Bar
by Wayne (@dough_and_stove IG)


Crumbly, buttery biscuit base, fudgey JOBBIE Peanut Butter centre, luscious bittersweet Dark Chocolate layer, topped with coconut and more peanuts!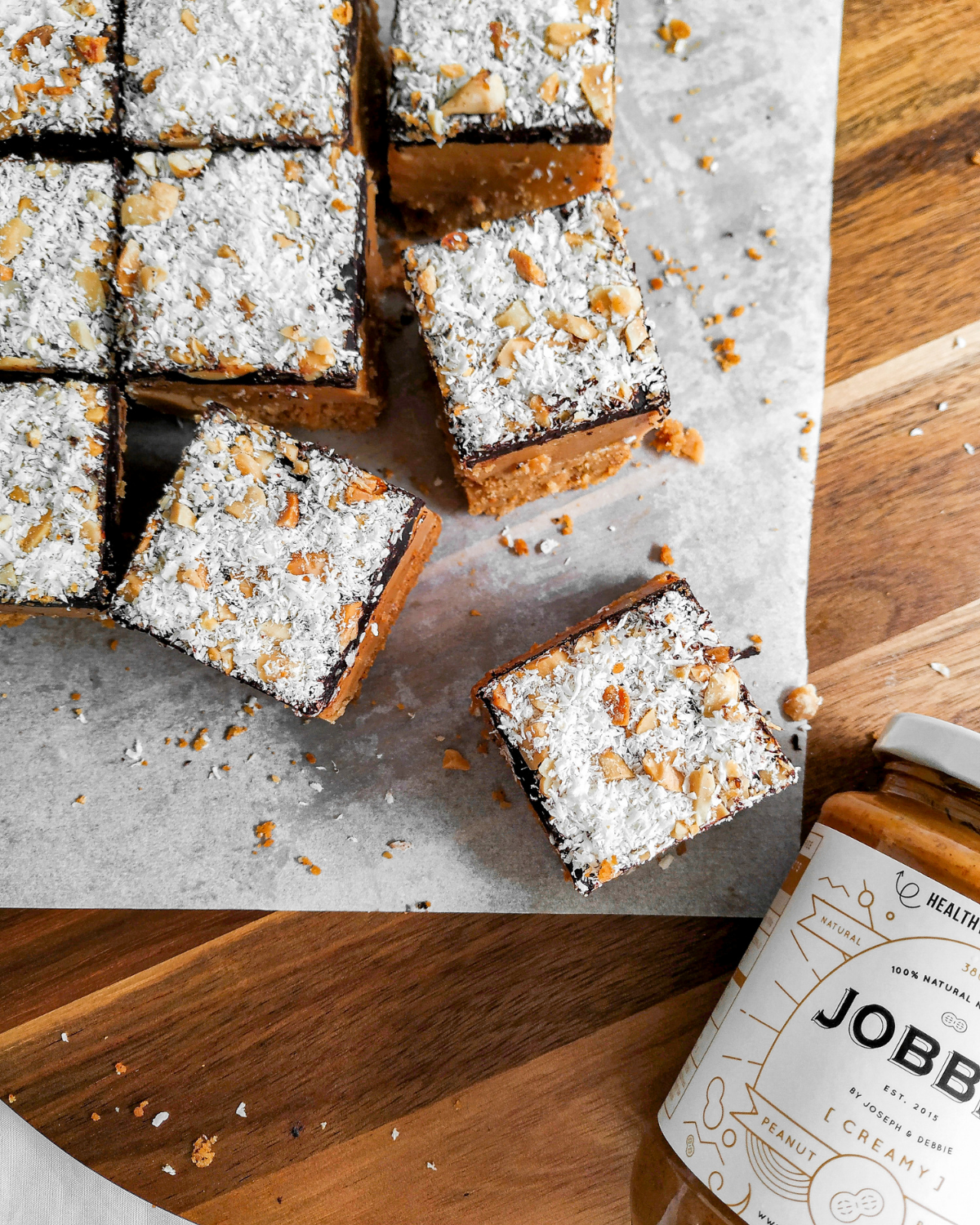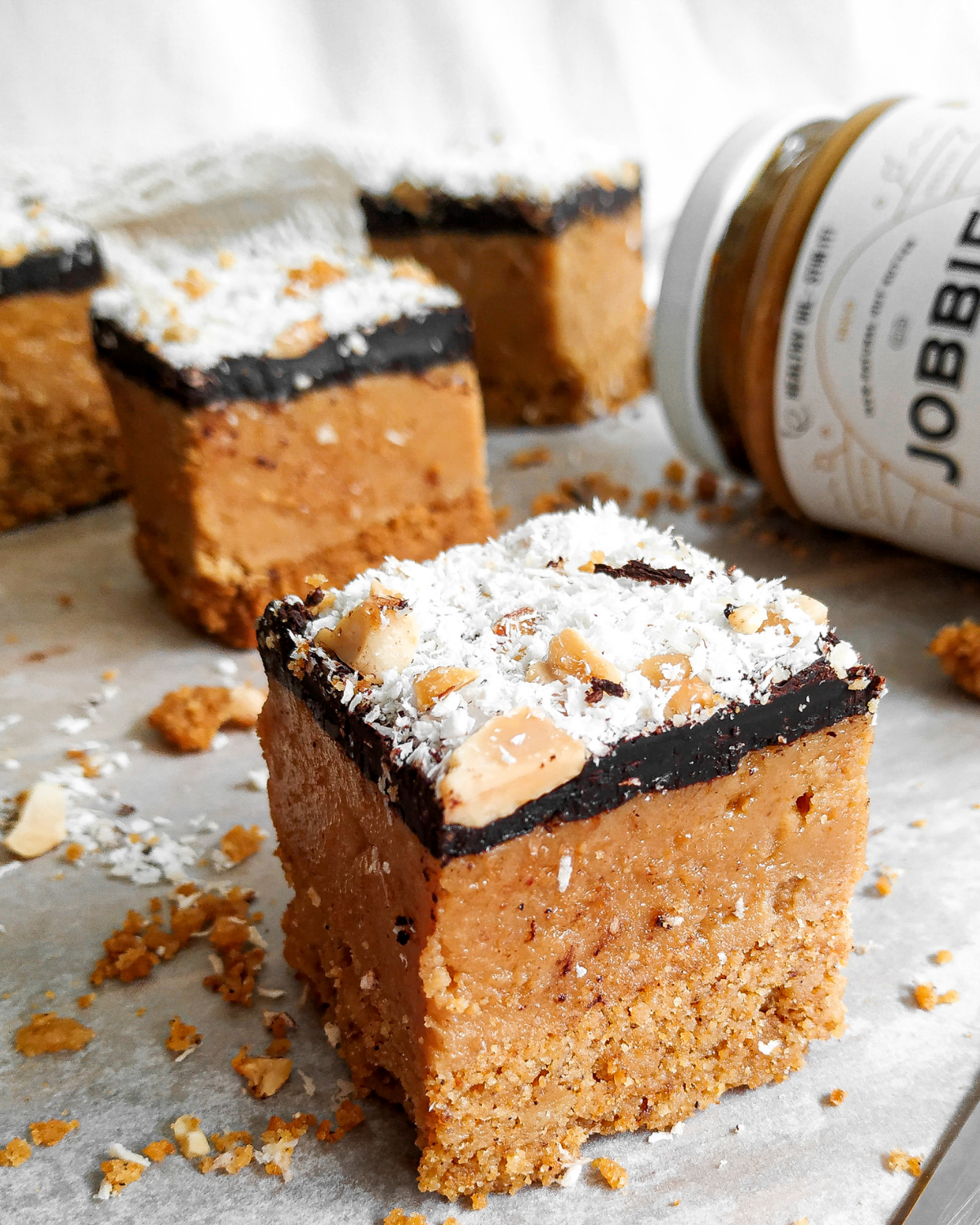 Recipe (8" Square Pan)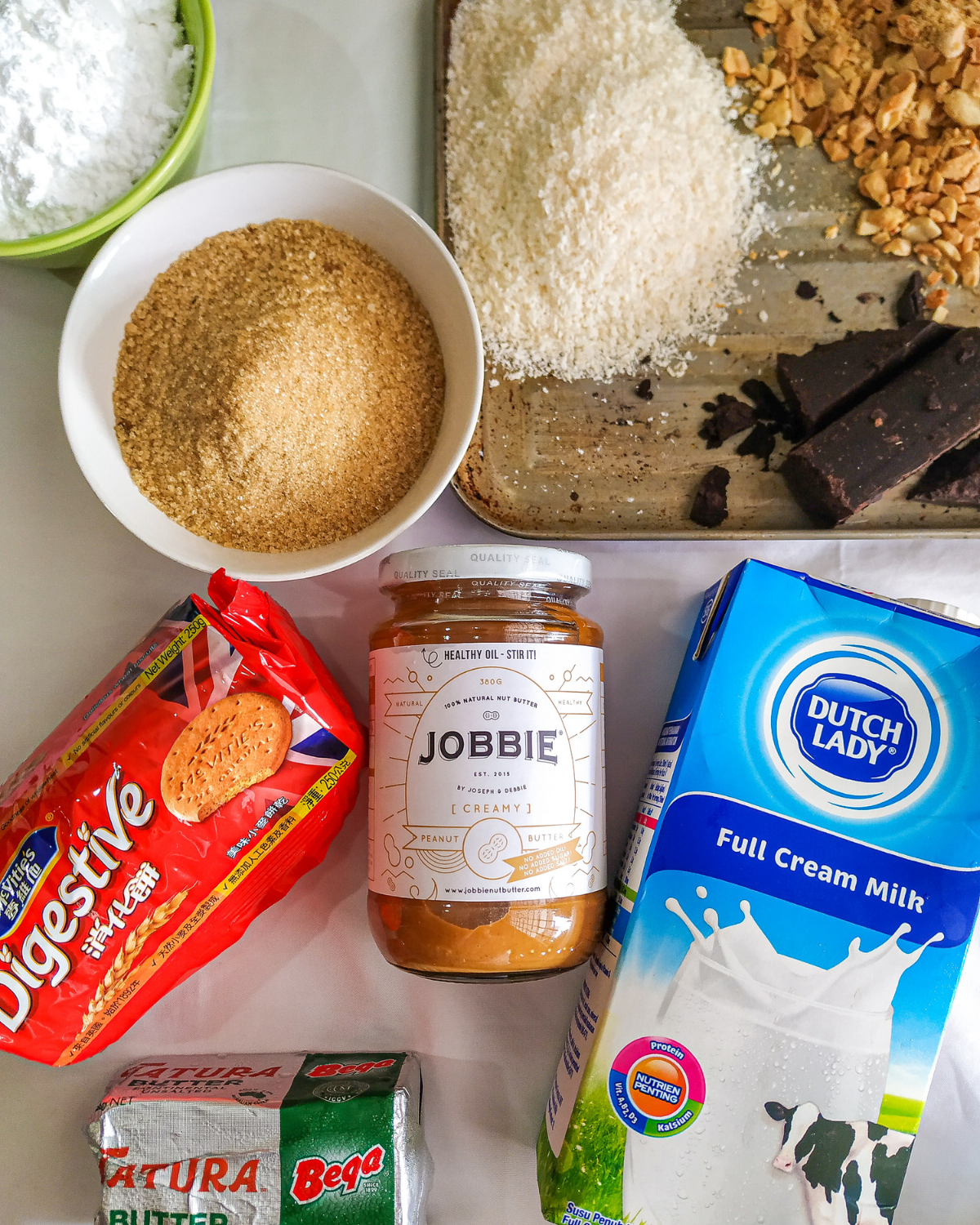 Biscuit Crust (Bottom layer)
INGREDIENTS
Digestive Biscuit, 200g
Brown Sugar, 20g
Melted Butter, 130g
PREPARATION
Mix melted Butter with crushed Digestive Biscuits and Brown Sugar.
Press tightly onto bottom of pan layered with parchment paper.
Bake @ 180°C for 10 - 15 min until golden brown. Set aside to cool while preparing for Peanut Butter Fudge layer.

Peanut Butter Fudge (Center Layer)
INGREDIENTS
PREPARATION
Melt Butter, add in Brown Sugar and Milk, bring to a boil for 2 min.
Turn off heat. Add in Peanut Butter.
Pour mixture into Powdered Sugar. Beat until smooth.
Pour onto cooled Biscuit Crust. Refrigerate for 1 hour.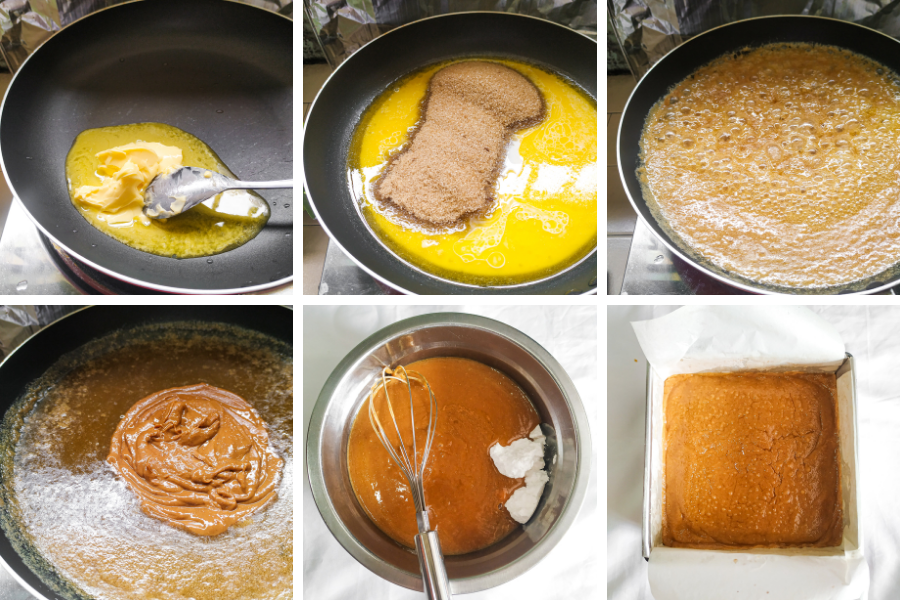 Peanut Butter Dark Chocolate (Top Layer)
INGREDIENTS
PREPARATION
Melt Dark Chocolate.
Stir in Peanut Butter.
Pour onto cooled Peanut Butter Fudge layer.
Top with Peanut and Desiccated Coconut.
Refrigerate for 2 hours before slicing.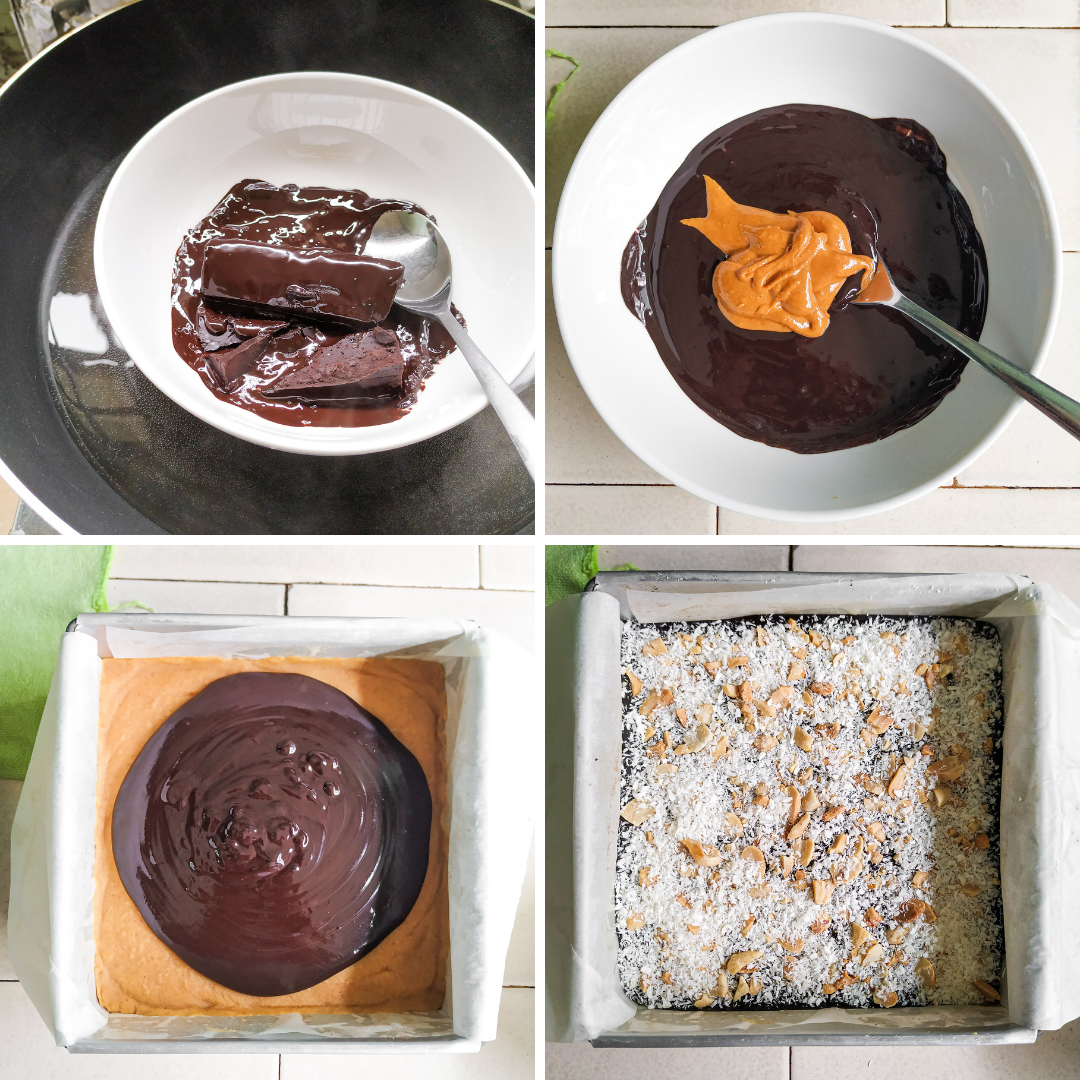 NOTE
Digestive Biscuit layer is very crumbly, so be extra gentle while slicing.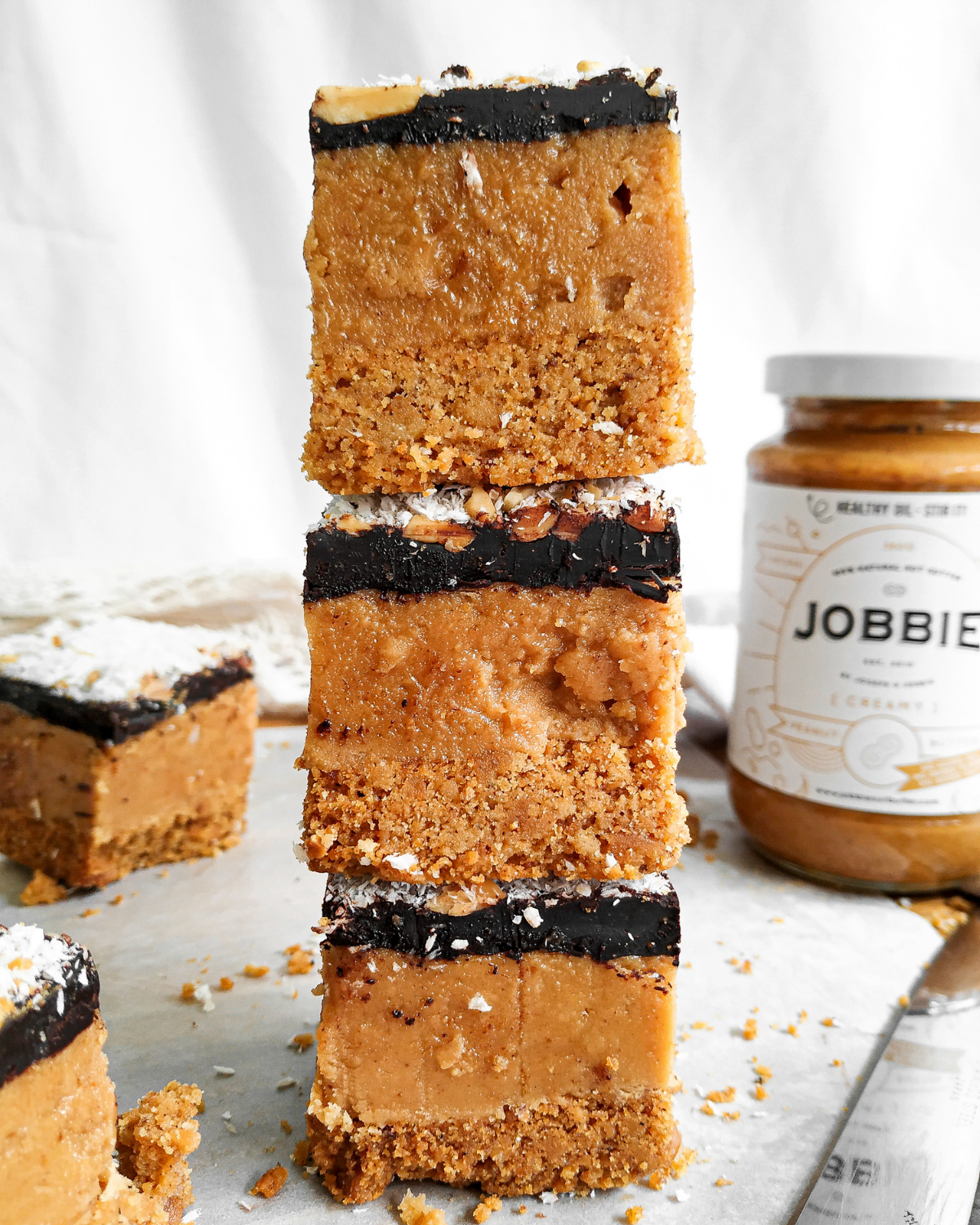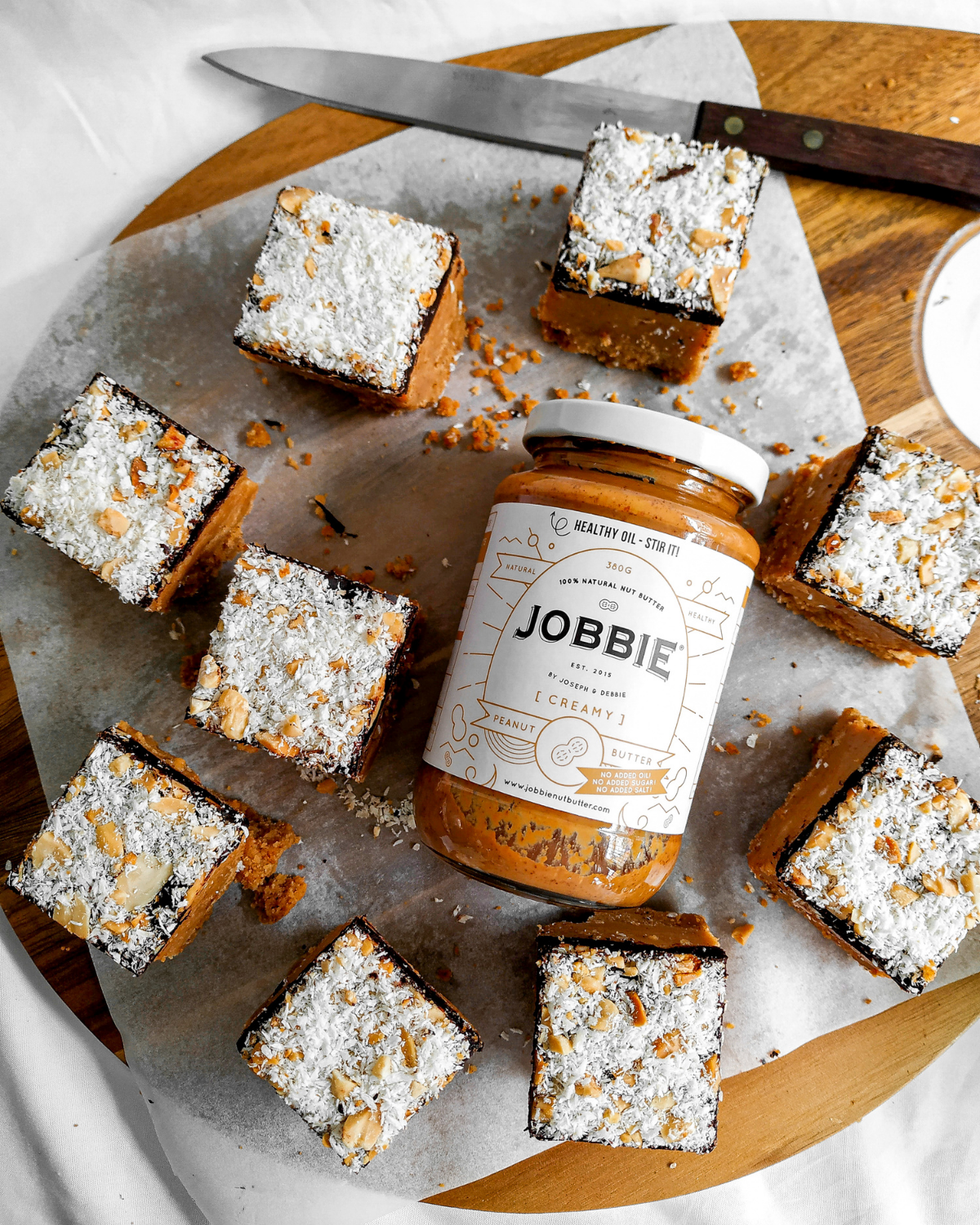 ---
JOBBIE is a Malaysian brand specialised in making 100% natural Halal peanut butter.

Our peanut butter is perfect to enjoy on bread/toast, but there can be many more possibilities! Check out more interesting JOBBIE peanut butter recipes here.

Want to get your recipe featured? Tag #jobbierecipes on Instagram to join us!
---
Get your peanut butter >>> SHOP NOW