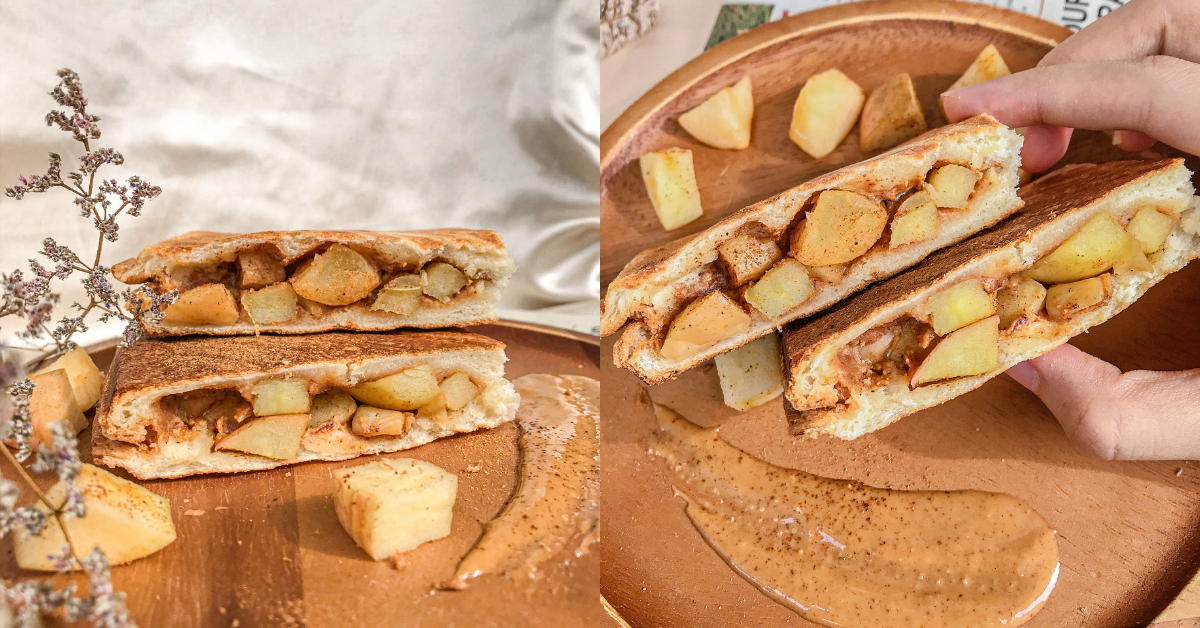 JOBBIE Peanut Butter Apple Pie
by Qiun (IG @lifeqiun)
This peanut butter apple pie is easy to make and no oven needed! Caramelised apple, cinnamon, peanut butter... the combination is heavenly! Serve warm, these golden brown pockets are mouthful of happiness.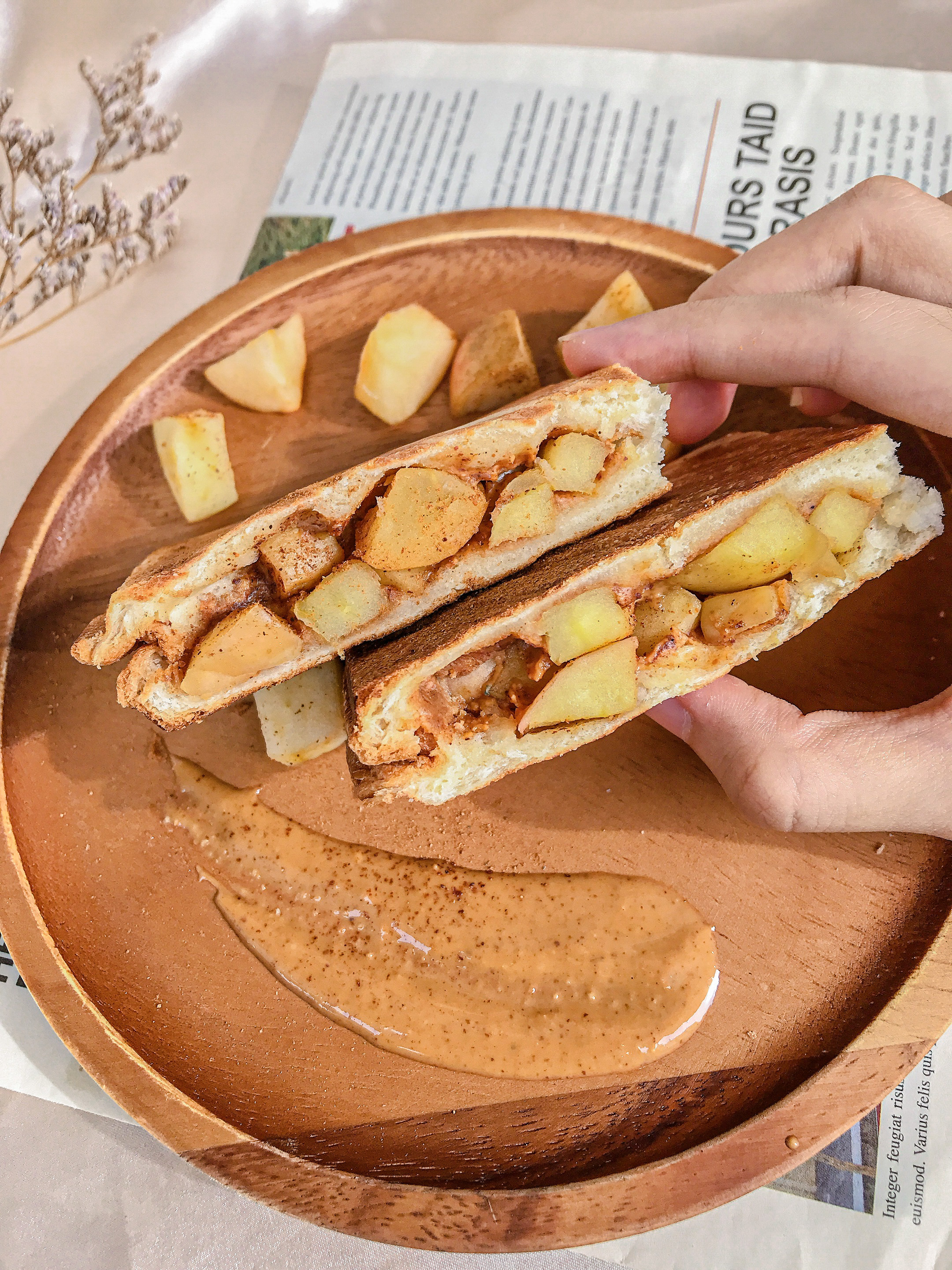 INGREDIENTS
olive oil 1 tsp
chopped apples 1/2cup
erythritol/honey/any sweetener 1 tsp (more if you like sweet)
ceylon cinnamon powder 1-2 tsp
bread 2 slices
JOBBIE Creamy Pure Peanut Butter 1-2 tsp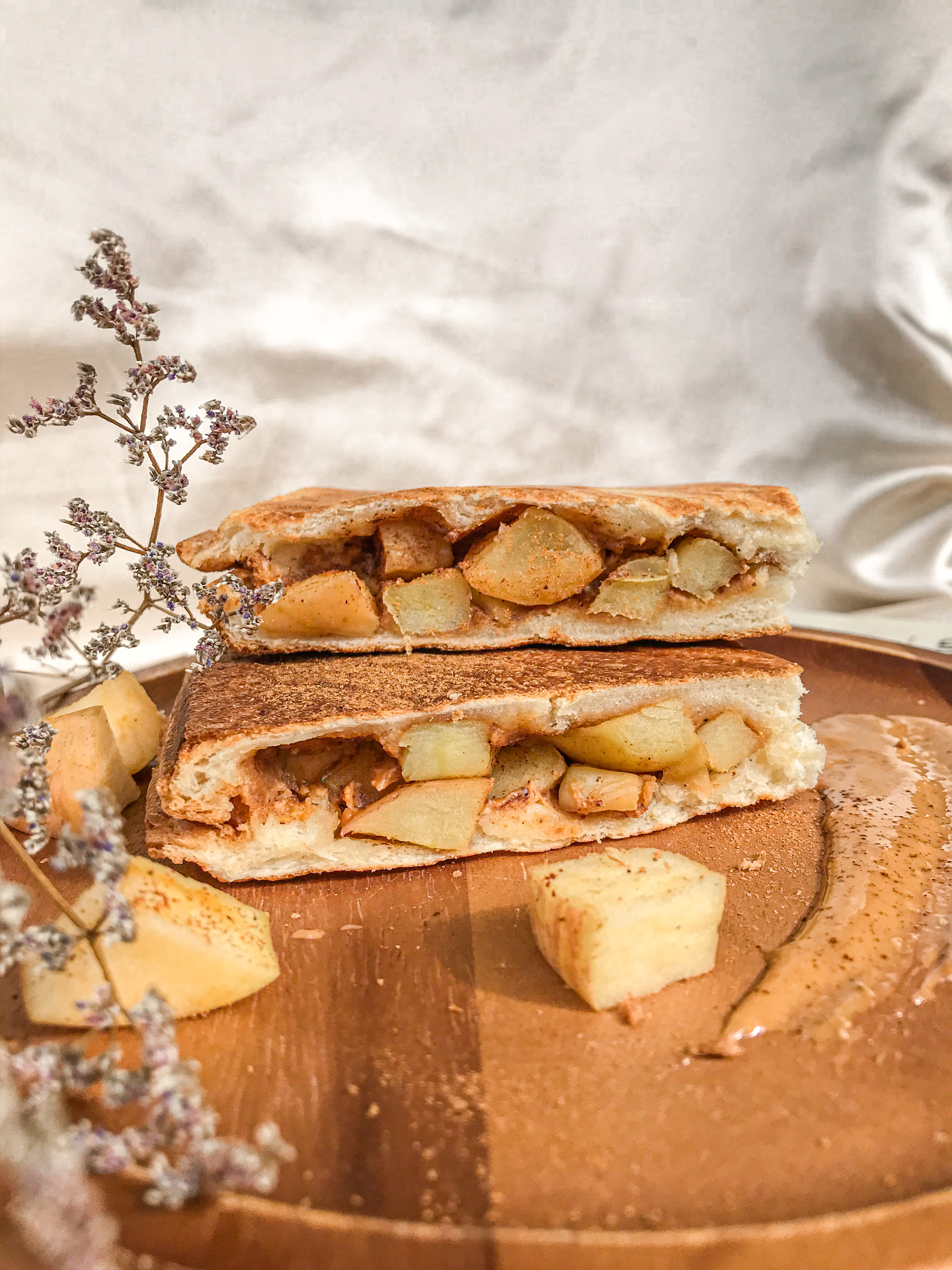 PREPARATION
Preheat breakfast maker (use sandwich mould).
Add in olive oil, chopped apple and erythritol onto it.
Close the lid and heat for 2-4 minutes.
Add in cinnamon powder, stir well and set aside.
Spread peanut butter on a slice of bread, put caramelised apple onto it, and top with another slice of bread.
Place in the preheated breakfast maker and close the lid.
Cook until the bread is golden browned.
Carefully transfer the pies to a plate to cool slightly. Serve and enjoy!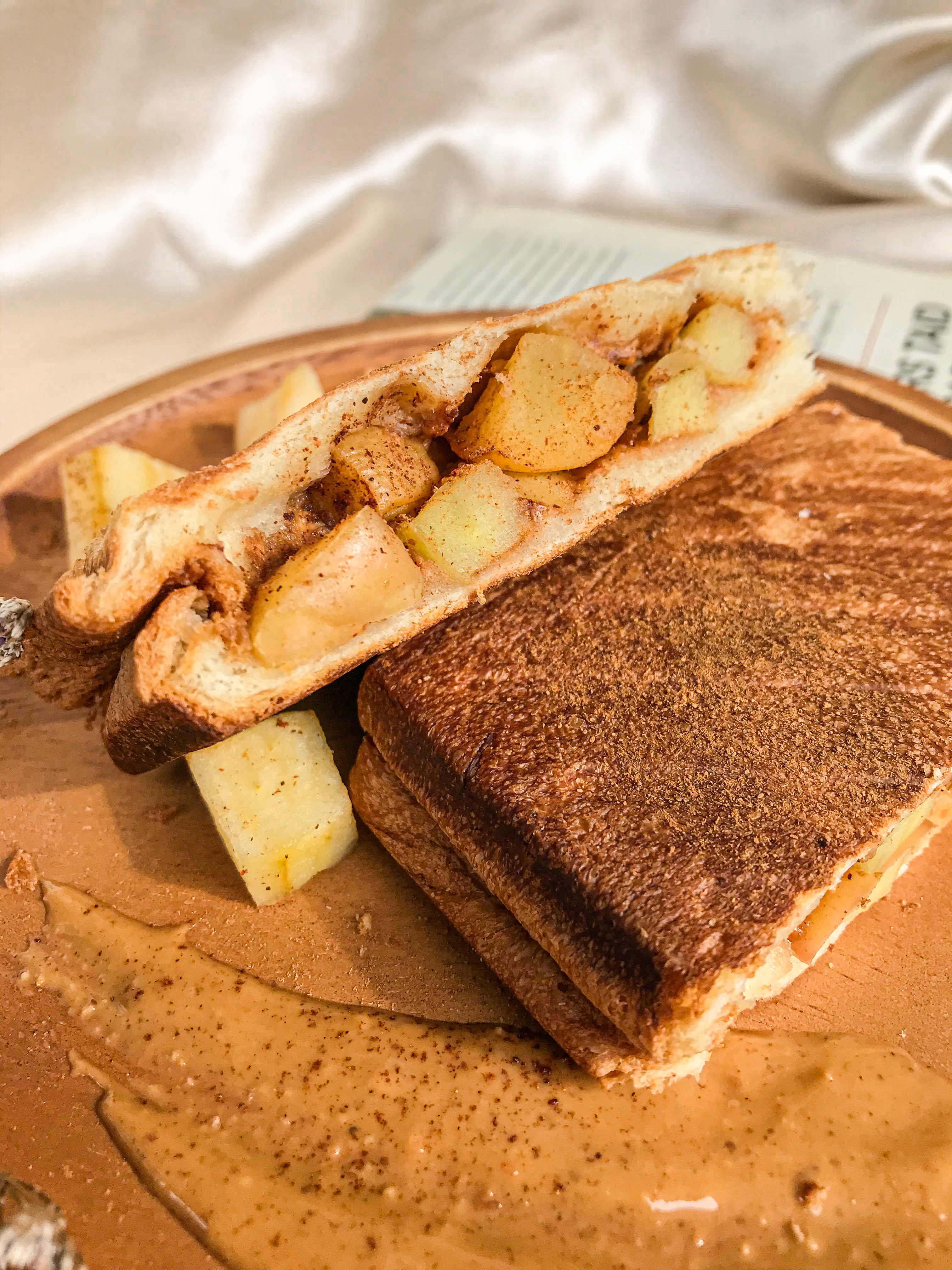 ---
JOBBIE is a Malaysian brand specialised in making 100% natural Halal peanut butter.

Our peanut butter is perfect to enjoy on bread/toast, but there can be many more possibilities! Check out more interesting JOBBIE peanut butter recipes here.

Want to get your recipe featured? Tag #jobbierecipes on Instagram to join us!
---
Get your peanut butter >>> SHOP NOW