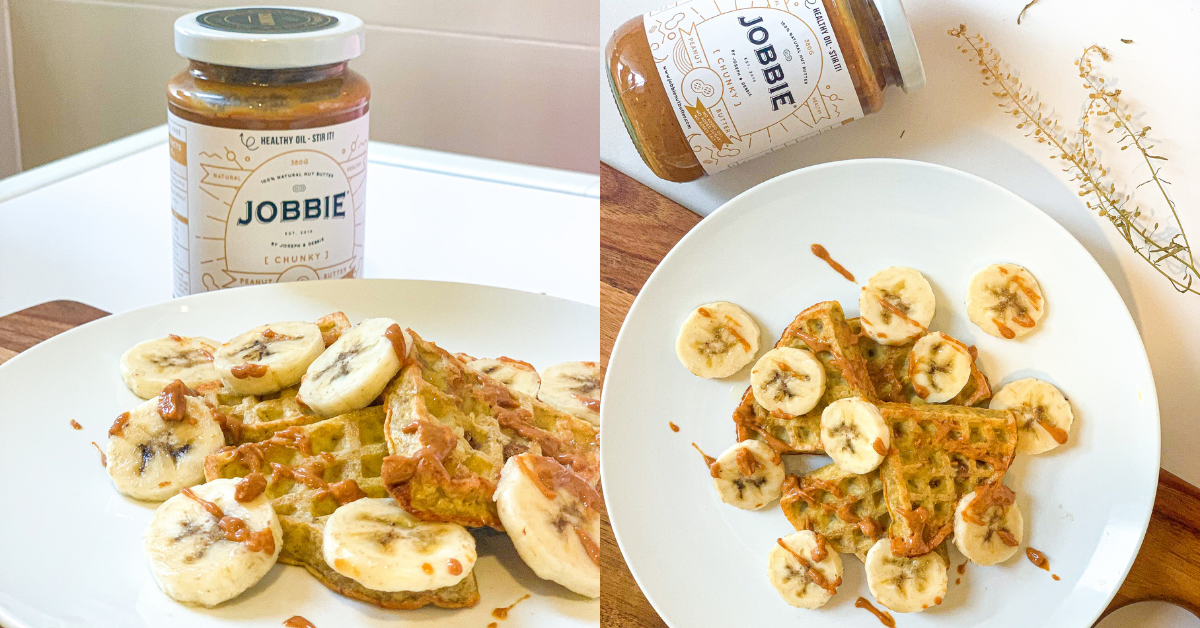 JOBBIE Peanut Butter Flourless Oatmeal Waffles
by Alicia (IG @yjiaaa_ )
INGREDIENTS
PREPARATION
(I bake this using a silicone waffle mould in the oven, you may use a waffle maker too!)
Preheat the oven at 180 degree celsius.
Mix all the ingredients with a blender.
Pour the batter into the waffle mould and make sure to fill all the corners.
Add more JOBBIE peanut butter on the batter!!!!
Bake the waffle for 15-20 minutes until golden brown.
Serve with fruits of your preferences and top with JOBBIE peanut butter.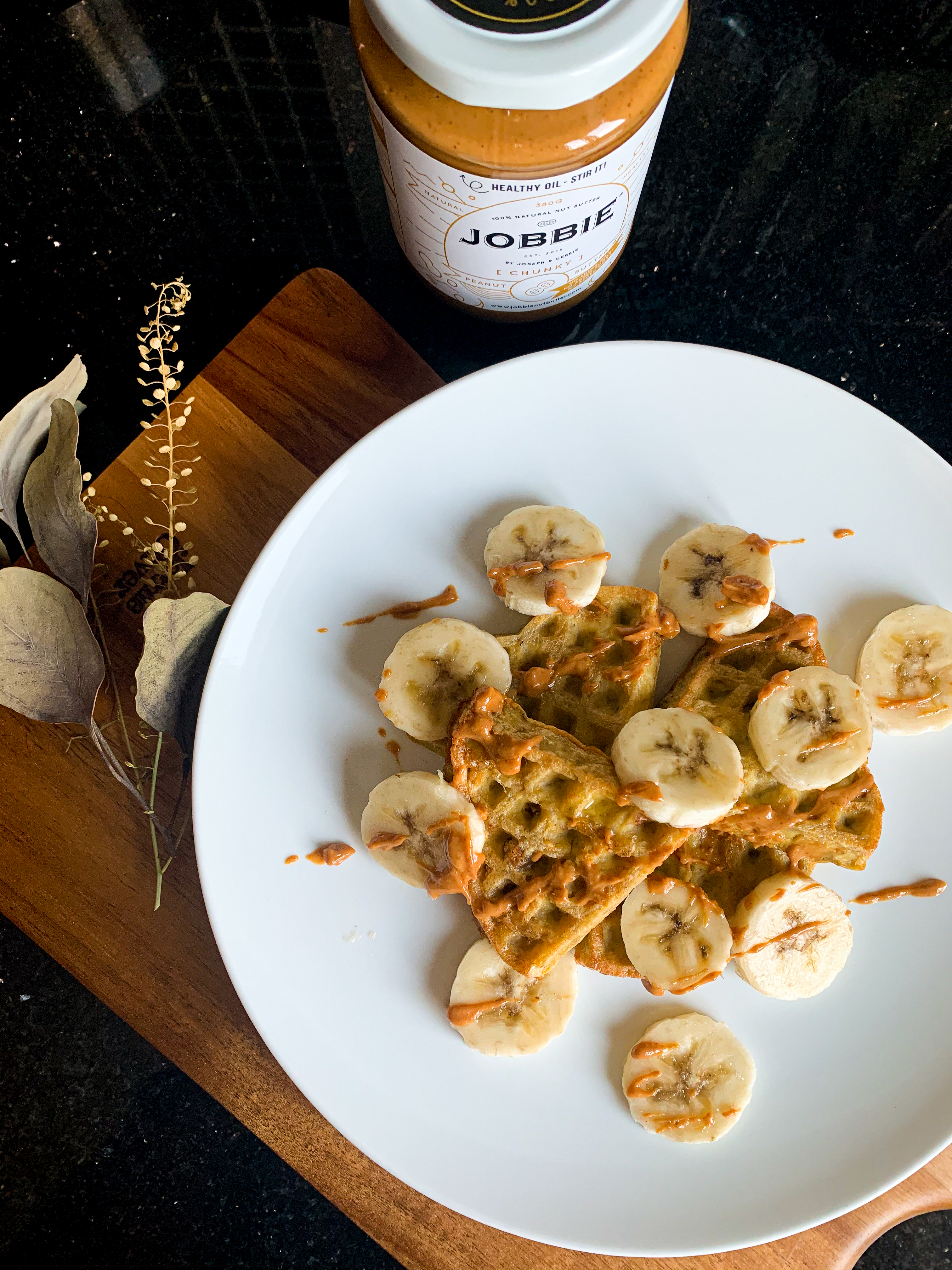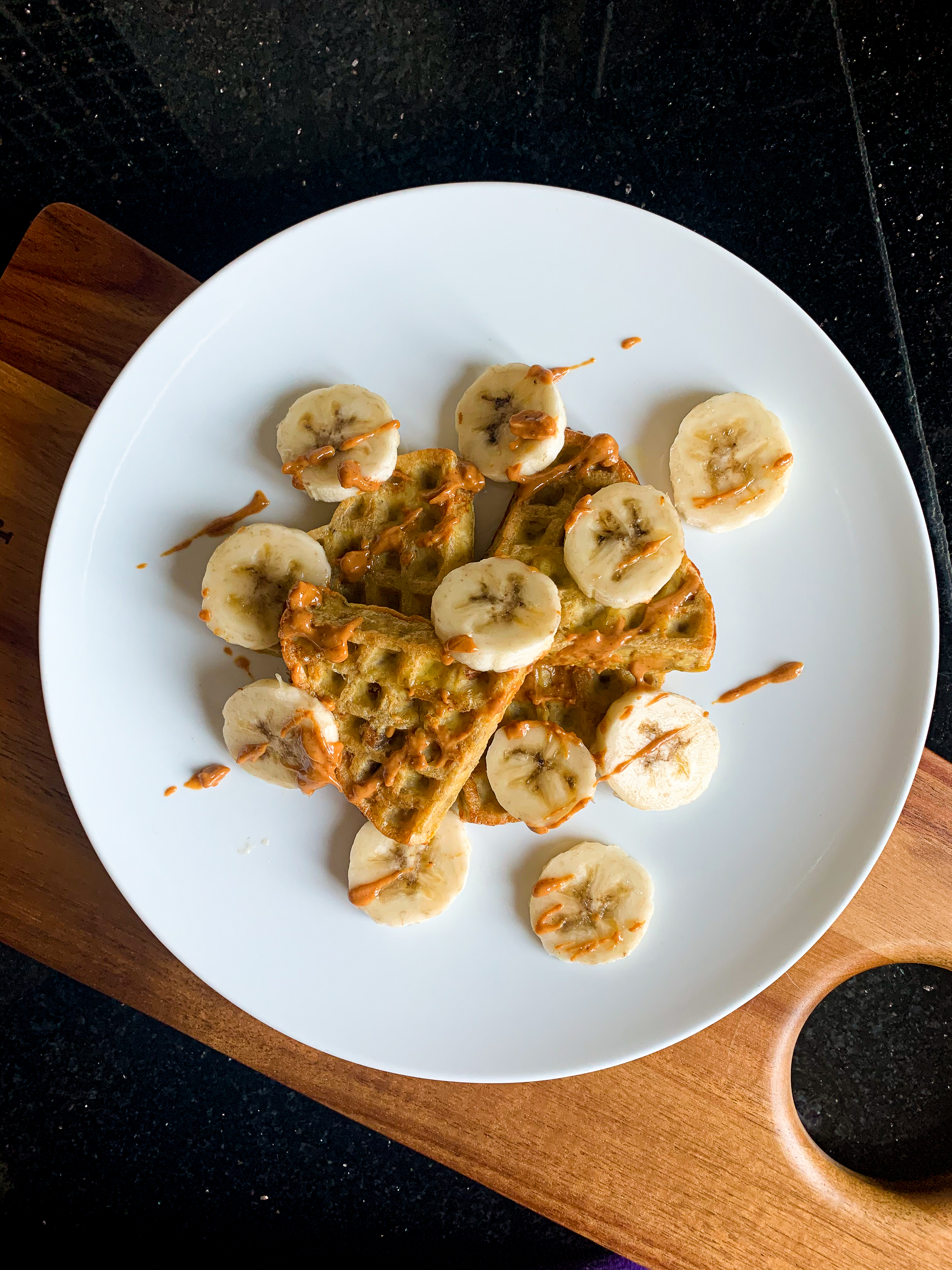 ---
JOBBIE is a Malaysian brand specialised in making 100% natural Halal peanut butter.
Our peanut butter is perfect to enjoy on bread/toast, but there can be many more possibilities! Check out more interesting JOBBIE peanut butter recipes here.
Want to get your recipe featured? Tag #jobbierecipes on Instagram to join us!
---
Get your peanut butter >>> SHOP NOW