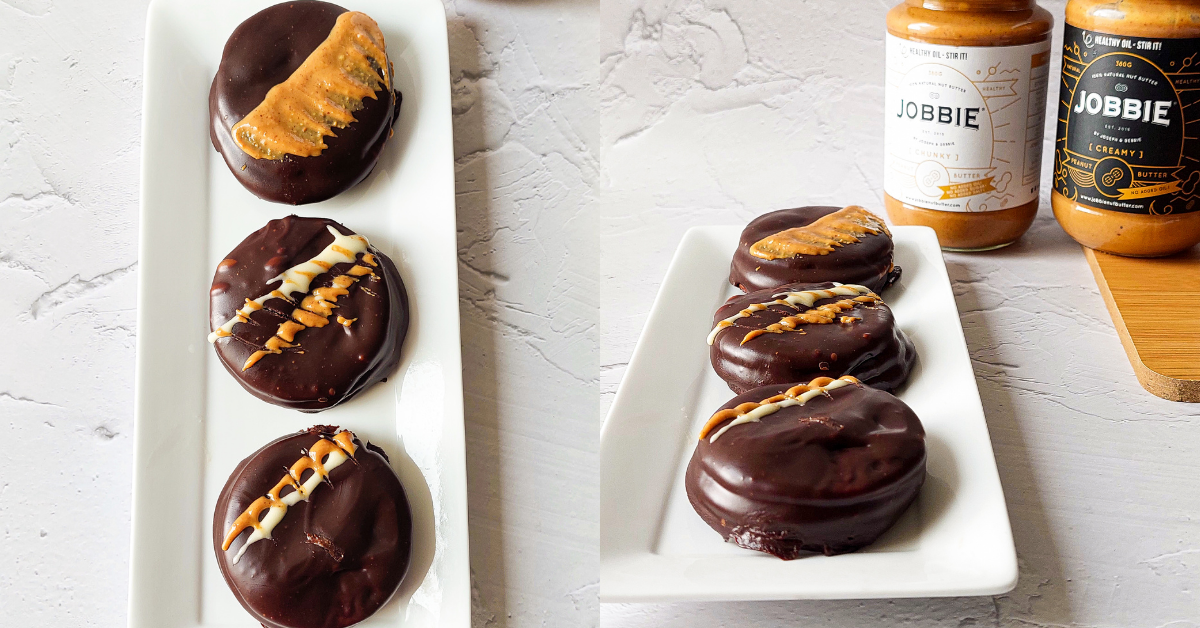 JOBBIE Peanut Butter Choco Pie
by Ameerah (IG @ameerah_simplecooking)
One can play with the fillings as they desire. A perfect munching option and serves as an instant cravings satisfier. Do give it a try!
No knead, no bake, no eggs involved, no fuss recipe. Just grab the ingredients, assemble, coat with chocolate and good to go. A great protein packed snacking option using JOBBIE peanut butter to satisfy your snack cravings!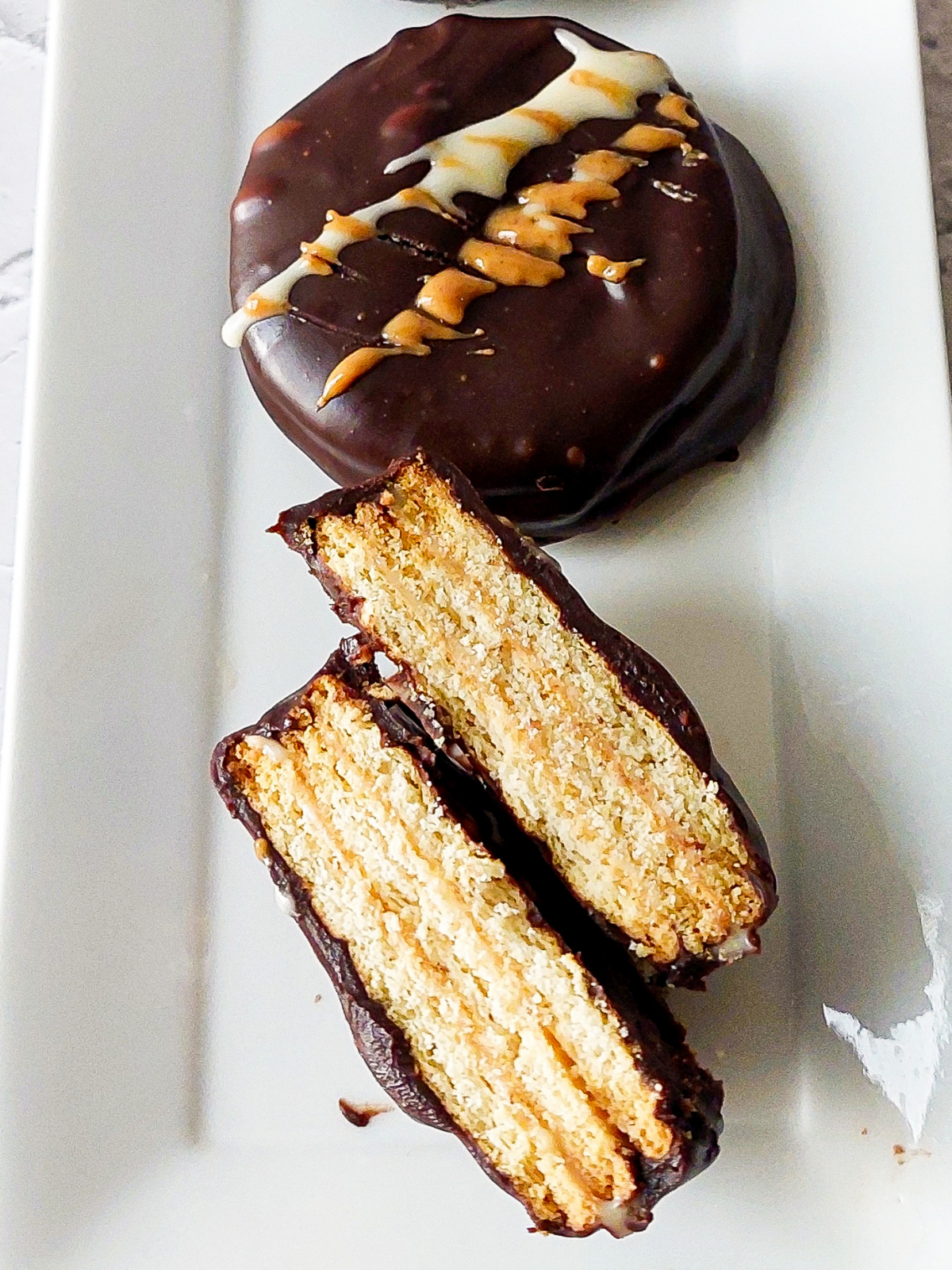 INGREDIENTS
Marie biscuits one pack
Milk powder 3 tablespoon
Condensed milk 3 tablespoon
JOBBIE peanut butter (any flavour you like!)
Melted chocolate 150g
PREPARATION
Prepare white cream filling by mixing milk powder with condensed milk and set aside.
Take marie biscuits and spread a small amount of peanut butter to 2 sides and white cream to one side and join 3 biscuits. Play with the fillings as you wish.
Leave this set up for few mins till you melt the chocolate compound using double boiler or microwave.
Dunk in the biscuit setup in the hot molten chocolate mixture and coat well.
Allow it to rest on a foil covered plate or a butter paper for 10 minutes or allow it to rest in fridge for few mins till set.
Decorate as you wish and enjoy the peanut butter choc pies at the ease of your homes!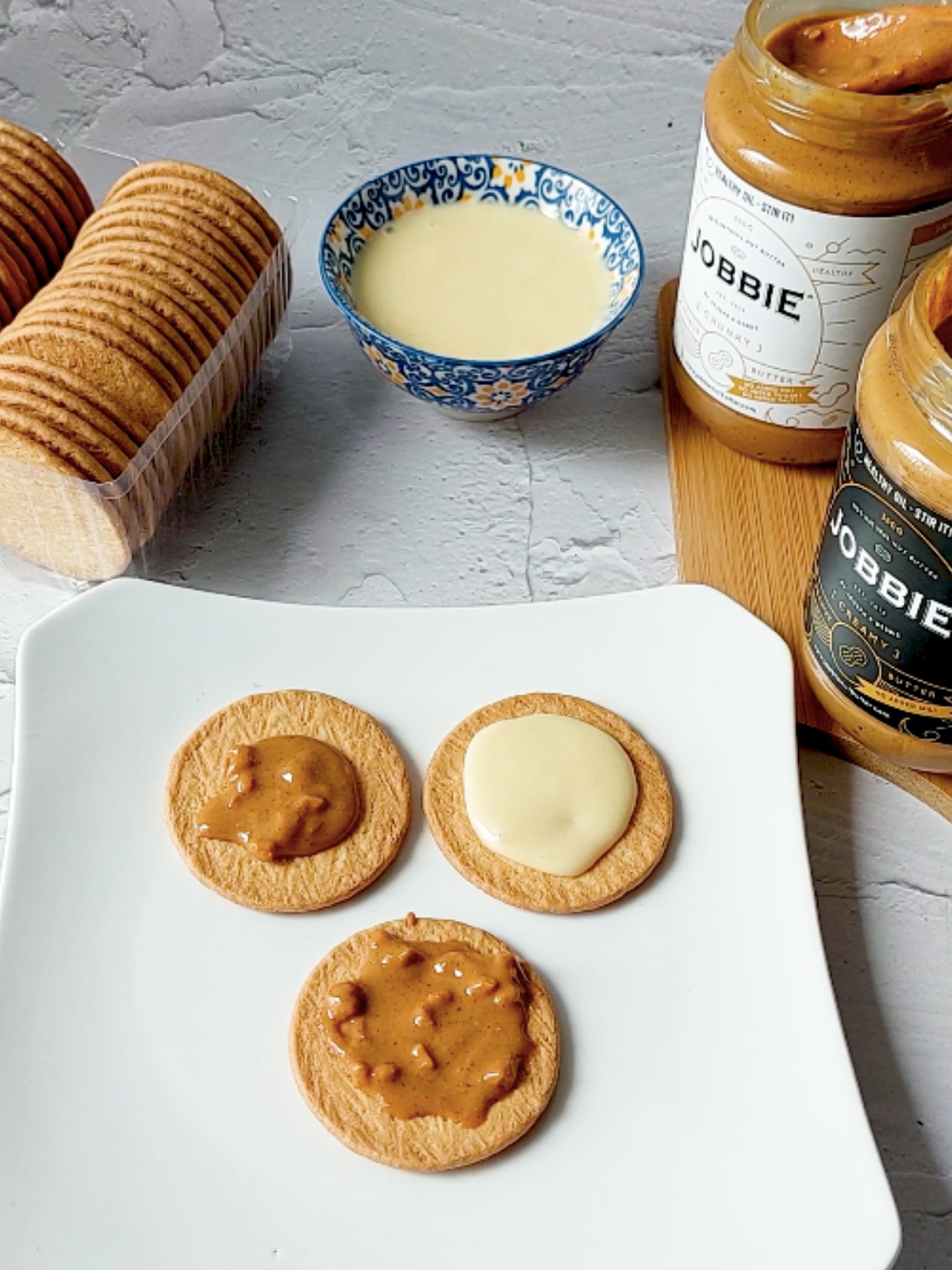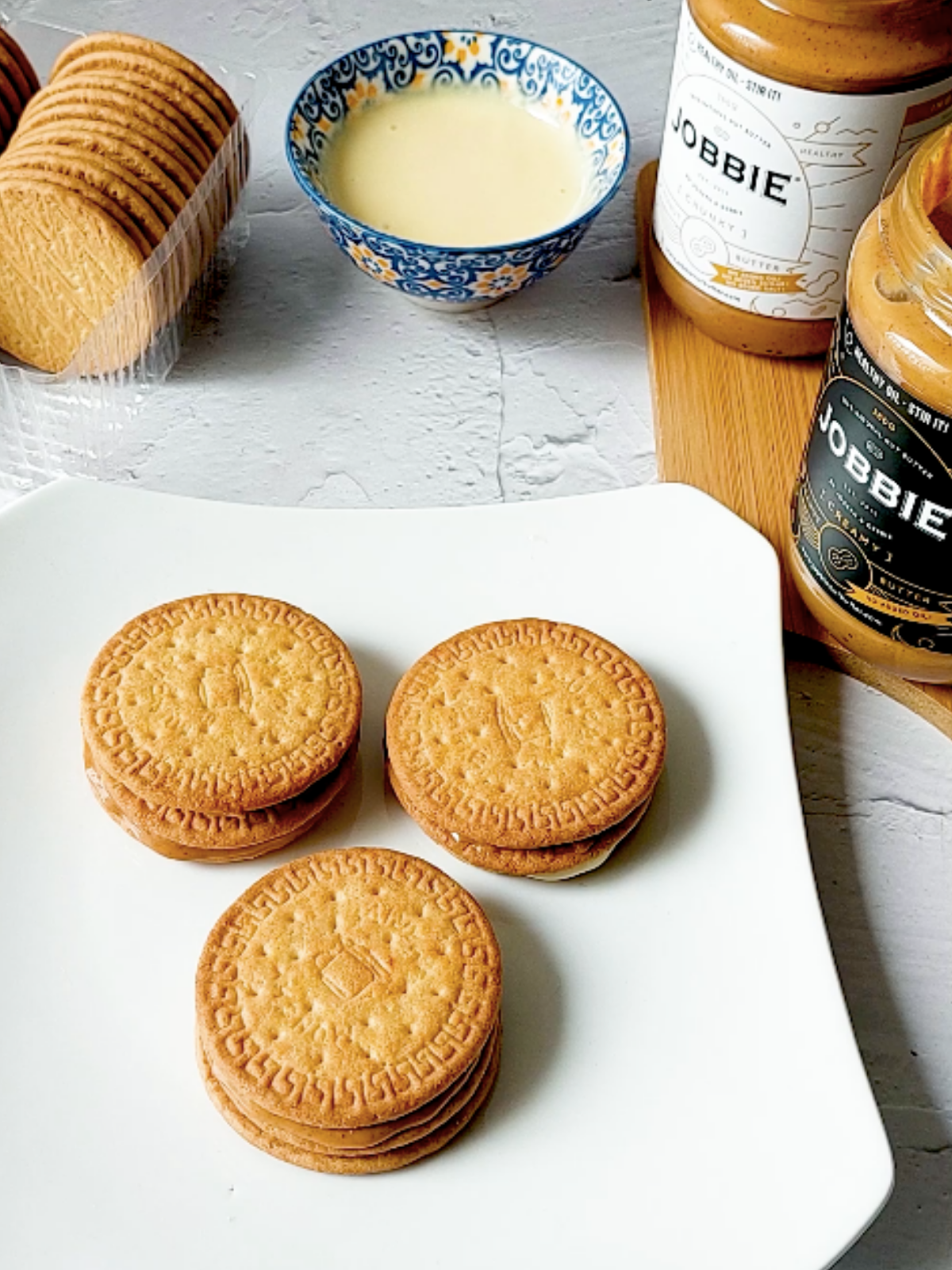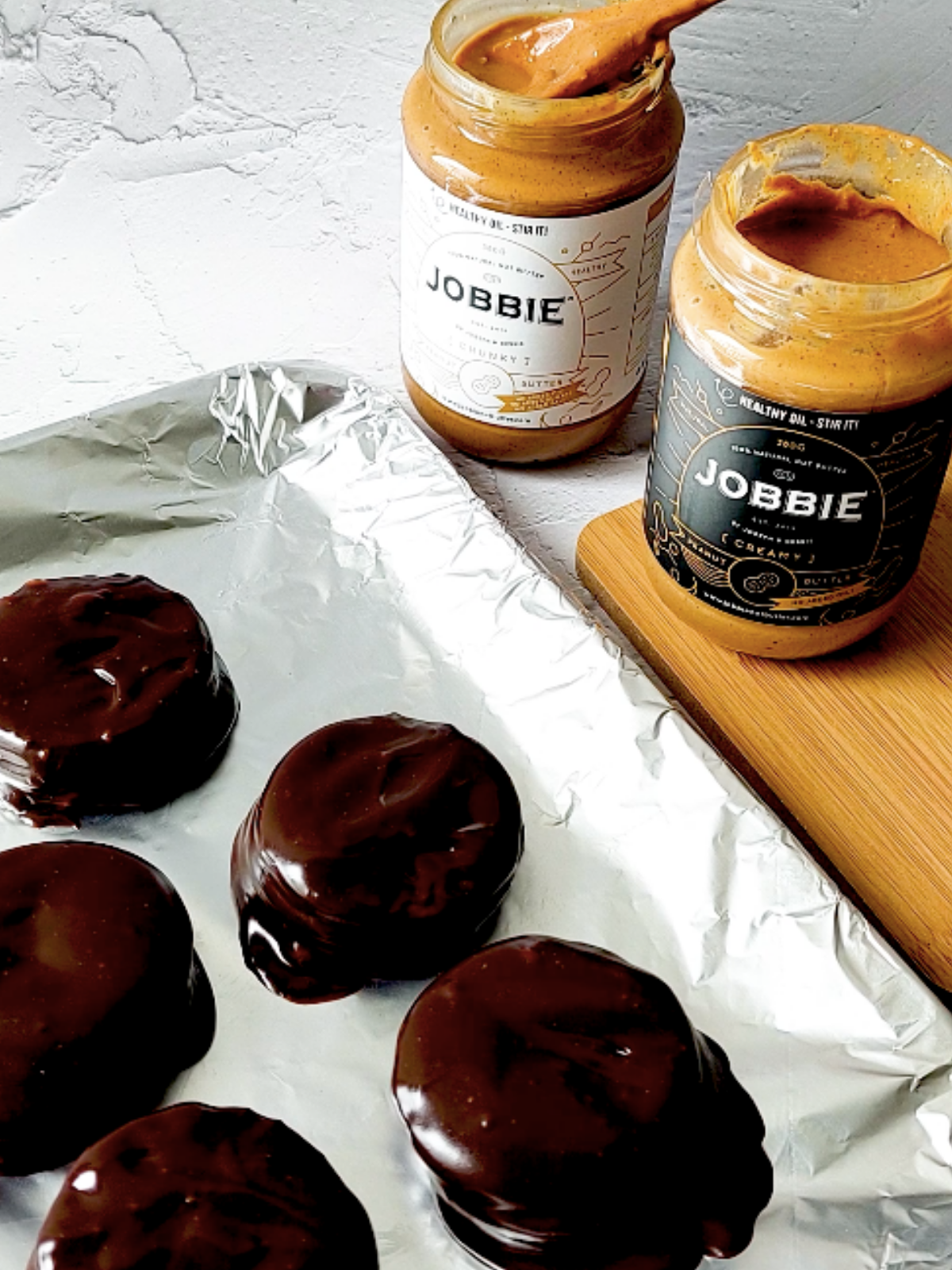 ---
JOBBIE is a Malaysian brand specialised in making 100% natural Halal peanut butter.

Our peanut butter is perfect to enjoy on bread/toast, but there can be many more possibilities! Check out more interesting JOBBIE peanut butter recipes here.

Want to get your recipe featured? Tag #jobbierecipes on Instagram to join us!
---
Get your peanut butter >>> SHOP NOW