JOBBIE Peanut Butter Cacao Vegan Banana "Ice Cream"
by katfewd
Recipe serves 1
Ingredients
2 normal bananas or 6-8 baby bananas, frozen
1 heaped tbsp JOBBIE Creamy Pure Peanut Butter
1 tbsp soy milk
½ tbsp cacao powder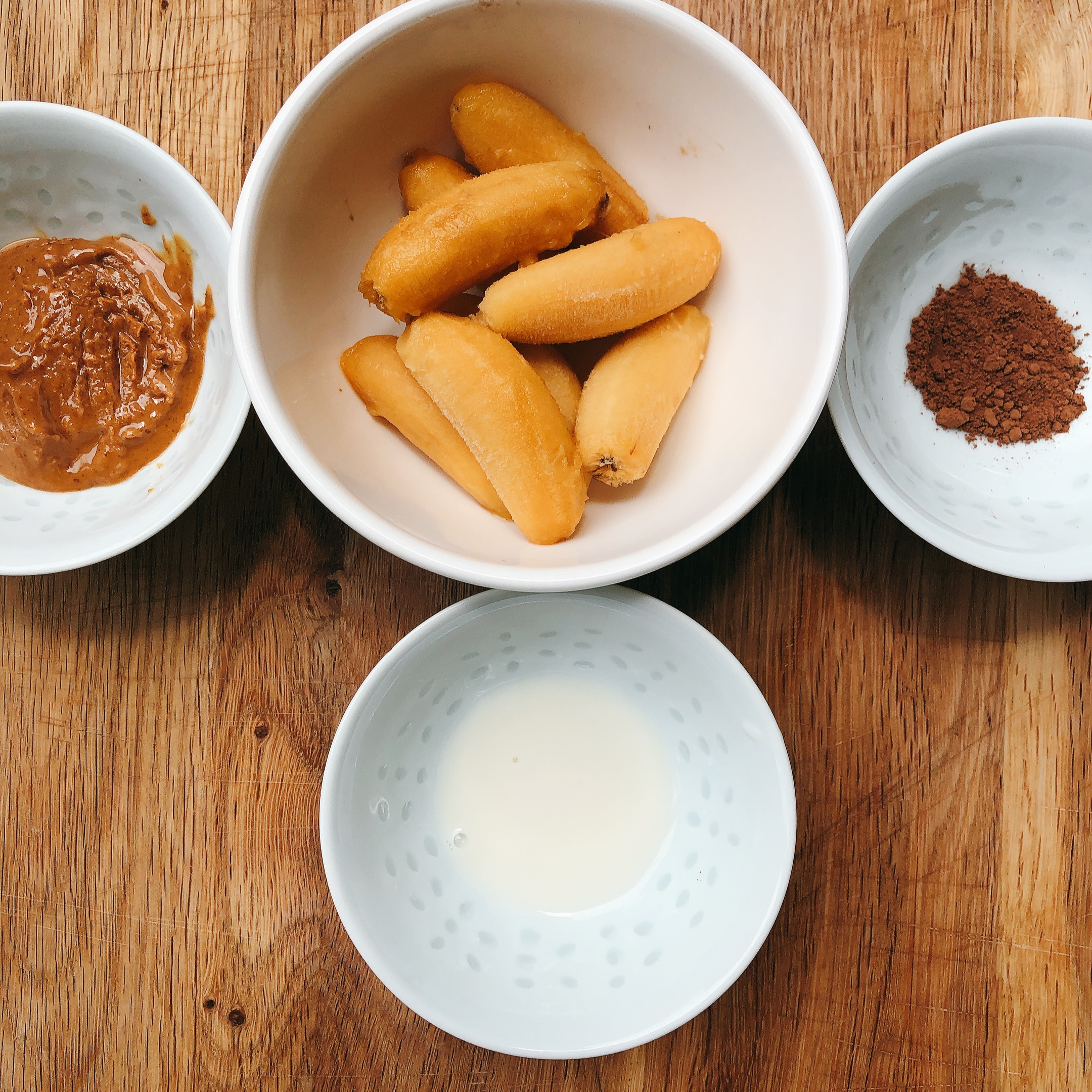 Instructions
Blend the frozen bananas, peanut butter, cacao powder and soy milk in a food processor, scraping down the sides, until smooth.
Transfer to a container, the place in the freezer for at least 2-3 hours.
When ready to consume, thaw in the fridge until softened and scoopable.
Serve on a bed of pancakes or eat as it is!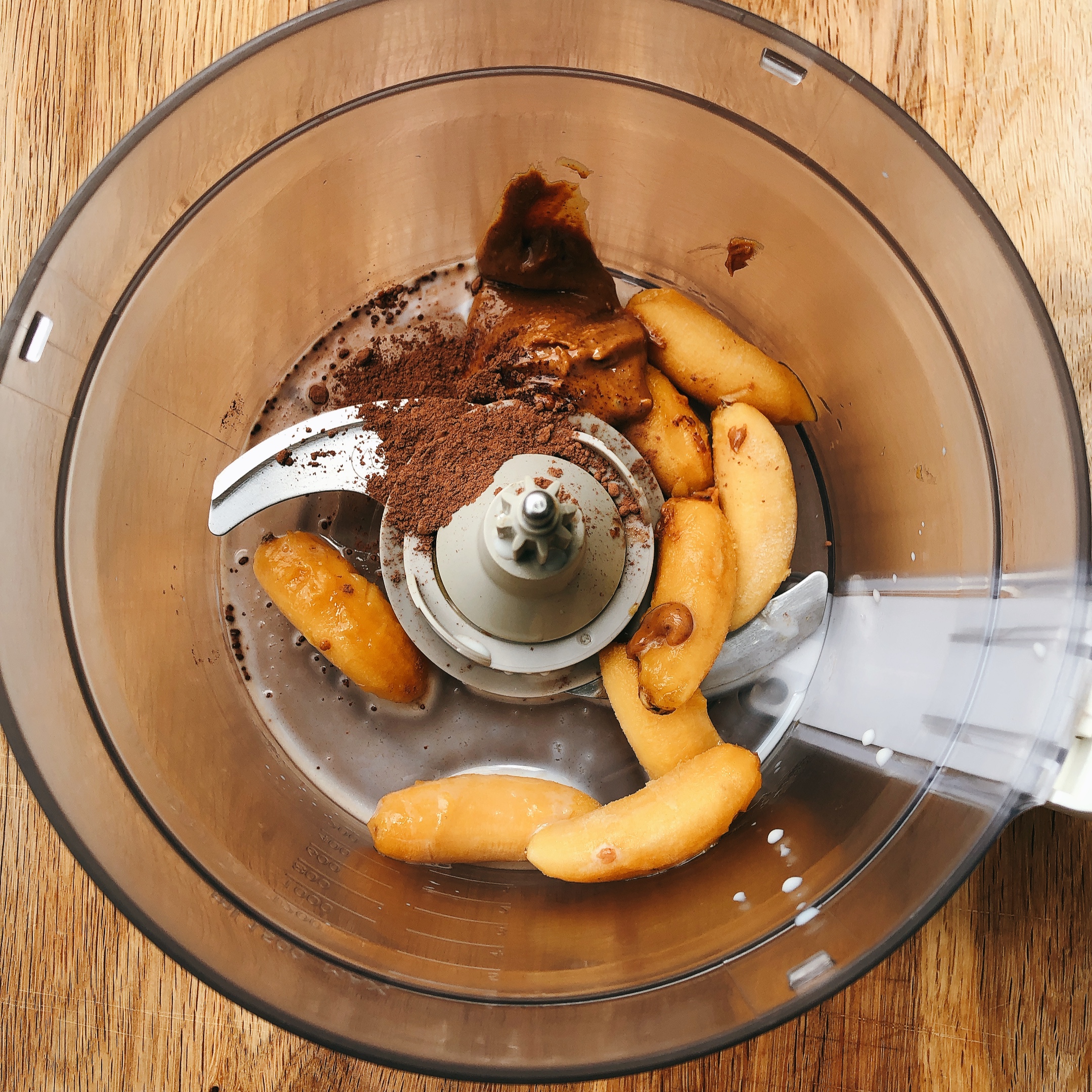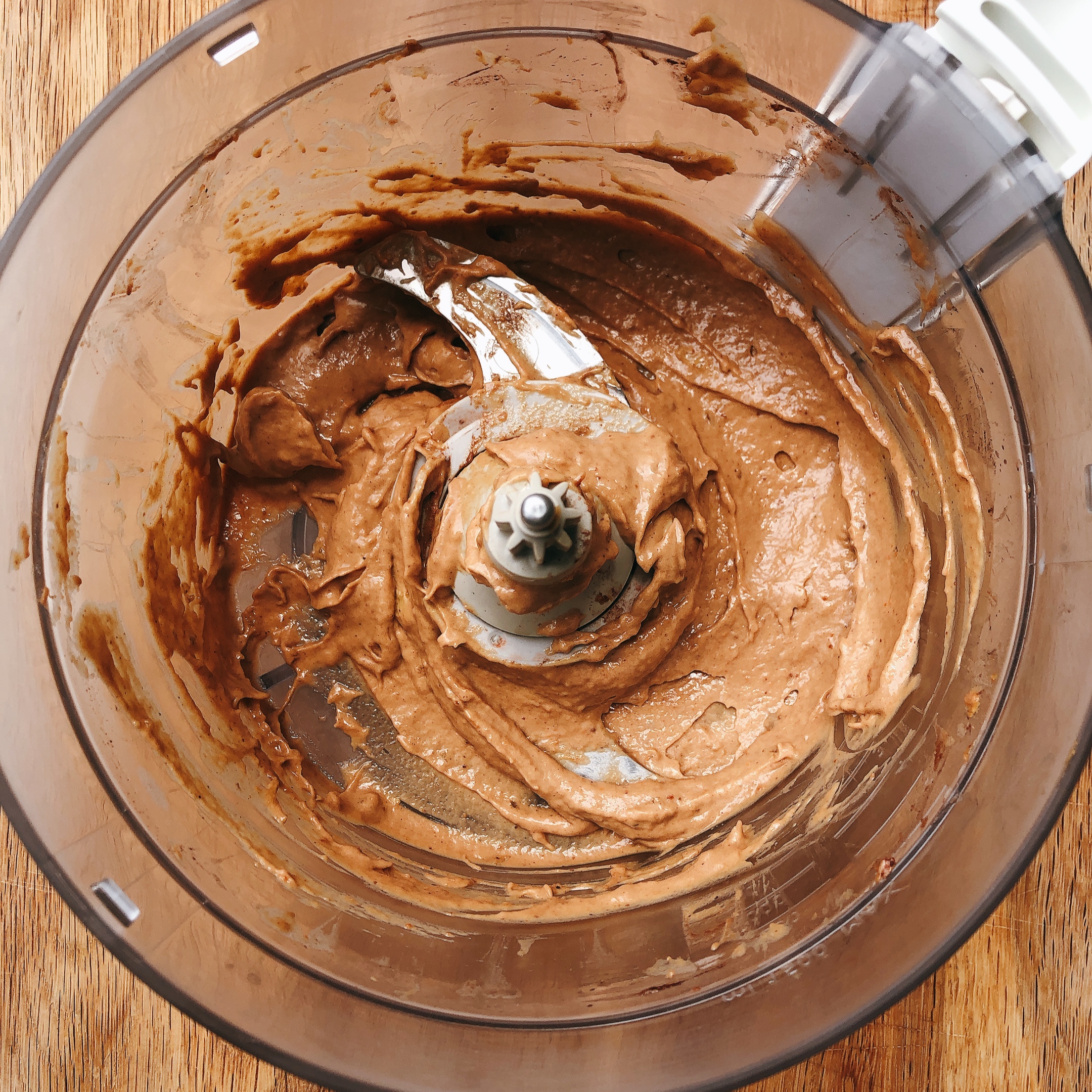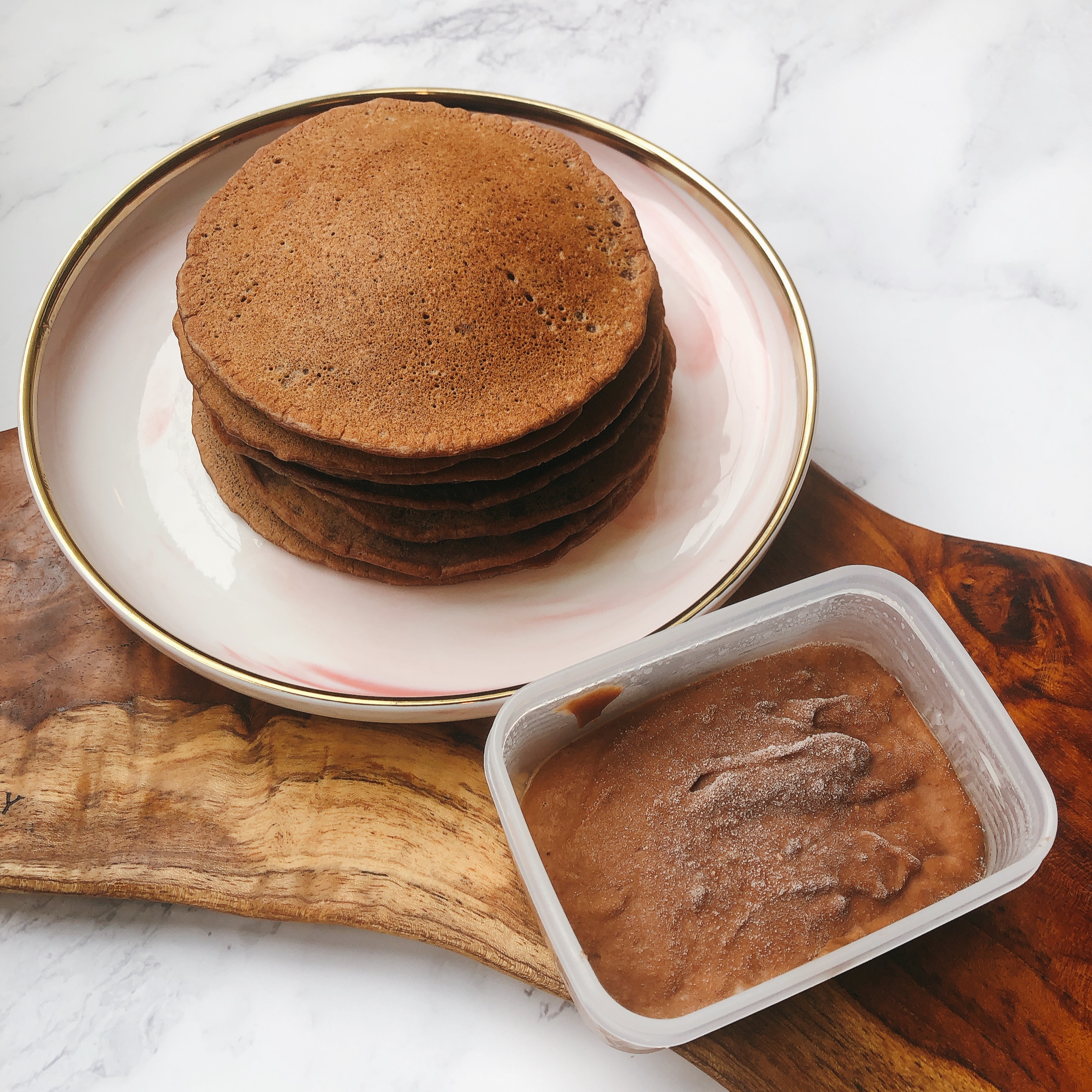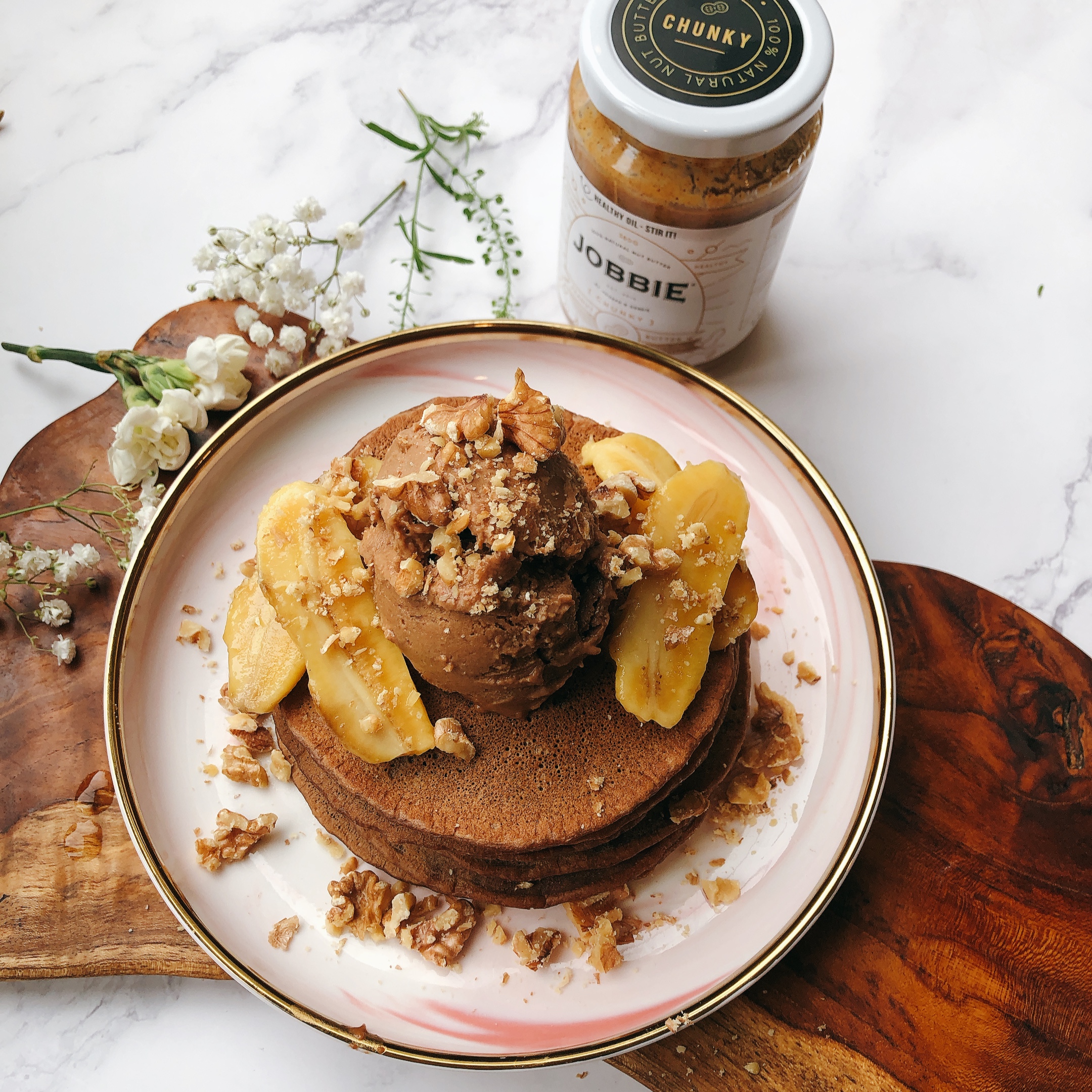 Get your peanut butter SHOP NOW