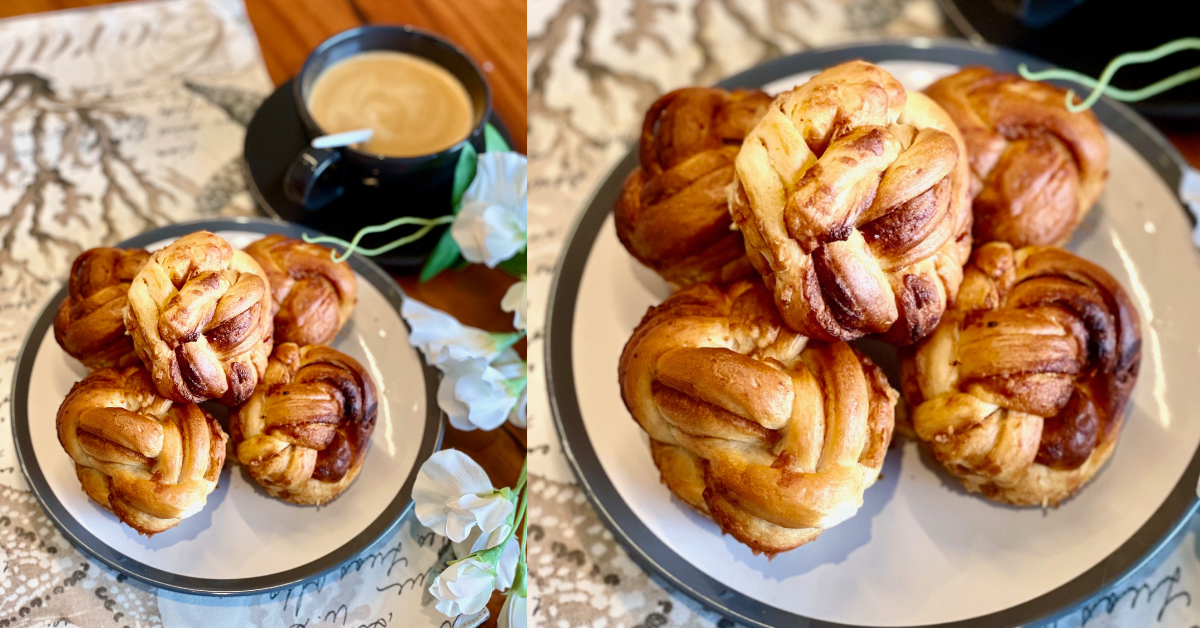 JOBBIE Peanut Butter Braid Bread
by Jolene (IG @jolenewmx)
Braiding bread dough is fun and easy to do. If you can braid hair, you can braid bread! This braid bread recipe is layered with our natural peanut butter, fluffy and nutty.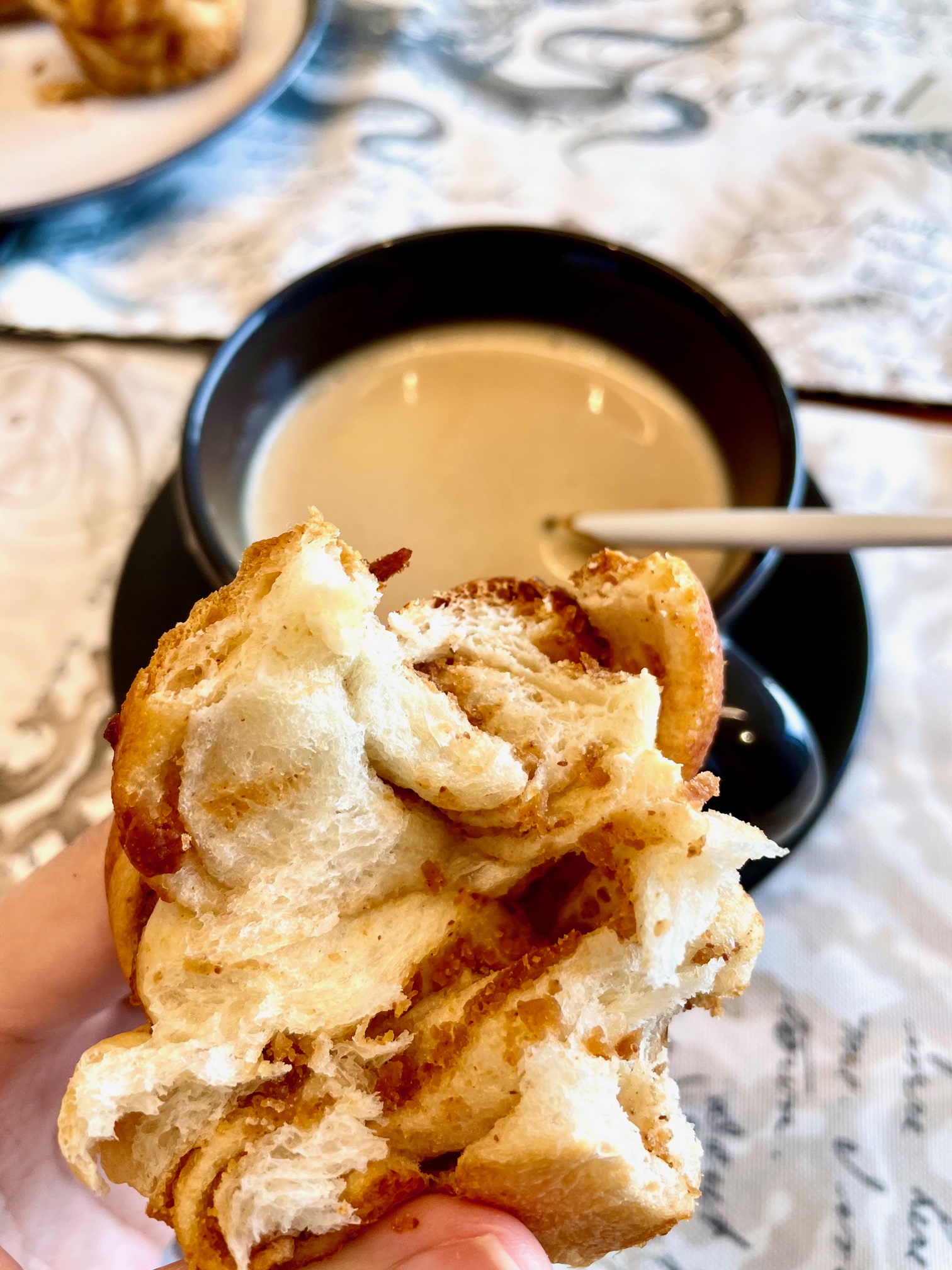 INGREDIENTS
For dough
300g Bread flour
3g Instant yeast
3g Salt ½ tsp
30g Caster sugar
20g Milk powder*
190ml Ice water*
30g Softened unsalted butter
JOBBIE Natural Peanut Butter
*You can replace ice water and milk powder with milk instead.
For preparation
Oil
Bread flour/All-purpose flour
Whole Milk
MOLD
Muffin pan (12pc / Silicon muffin mold)
PREPARATION
Mix Flour, Yeast, milk powder, sugar, salt and ice water (half)– for a quick dough formation.
Turn on the mixer and knead the dough in gear 2, at this time you can observe the state of the dough before adding the rest of the water.
Knead until dough is rough and firm. Usually with a mixer it will take about 3-5 minutes, while it will take 10-15 minutes with hand.**
Add in soften unsalted butter to the dough.
Continue kneading until dough become smooth and non sticky. You can check with the windowpane method. This will take about 5 minutes with mixer and 10-15 minutes using hand.
Oil a bowl and put the dough in, cover with cling wrap and start fermentation process normal room temperature for 1-2 hours / until double in size. ( if you own an oven that can do fermentation set temperature at 40 Celsius for 30 minutes).
Once done, punch out air from the dough, sprinkle some flour on the work surface ( to avoid sticking), transfer flour to working surface.
Then use a rolling pin to roll out the dough into rectangular piece about 30x 50cm.
Spread a thin layer of peanut butter evenly on top of the dough sheet.
Fold the dough sheet twice, and roll it out a little wider ( tiny bit only!).
Divide into 12 parts even size.
Take one of the divided portion, but into 3 (leaving the tip section uncut- it will look like you have created 3 strip out of 1 with the upper potion attached).
Then braid it like how you would braid your hair!
When you are done, pinch the end of the braid and flip it over and roll it up.
Put in the muffin pan (make sure you oil your muffin pan before that).
Cover with cling wrap and let it rise for another 1 hour/ double in size.
After fermentation, brush milk on the surface.
Bake at preheated oven at 180°C for 18 minutes.
TIPS
**If the dough is too sticky to knead with hand at step 3, put dough in refrigerator for 20-30minutes before kneading.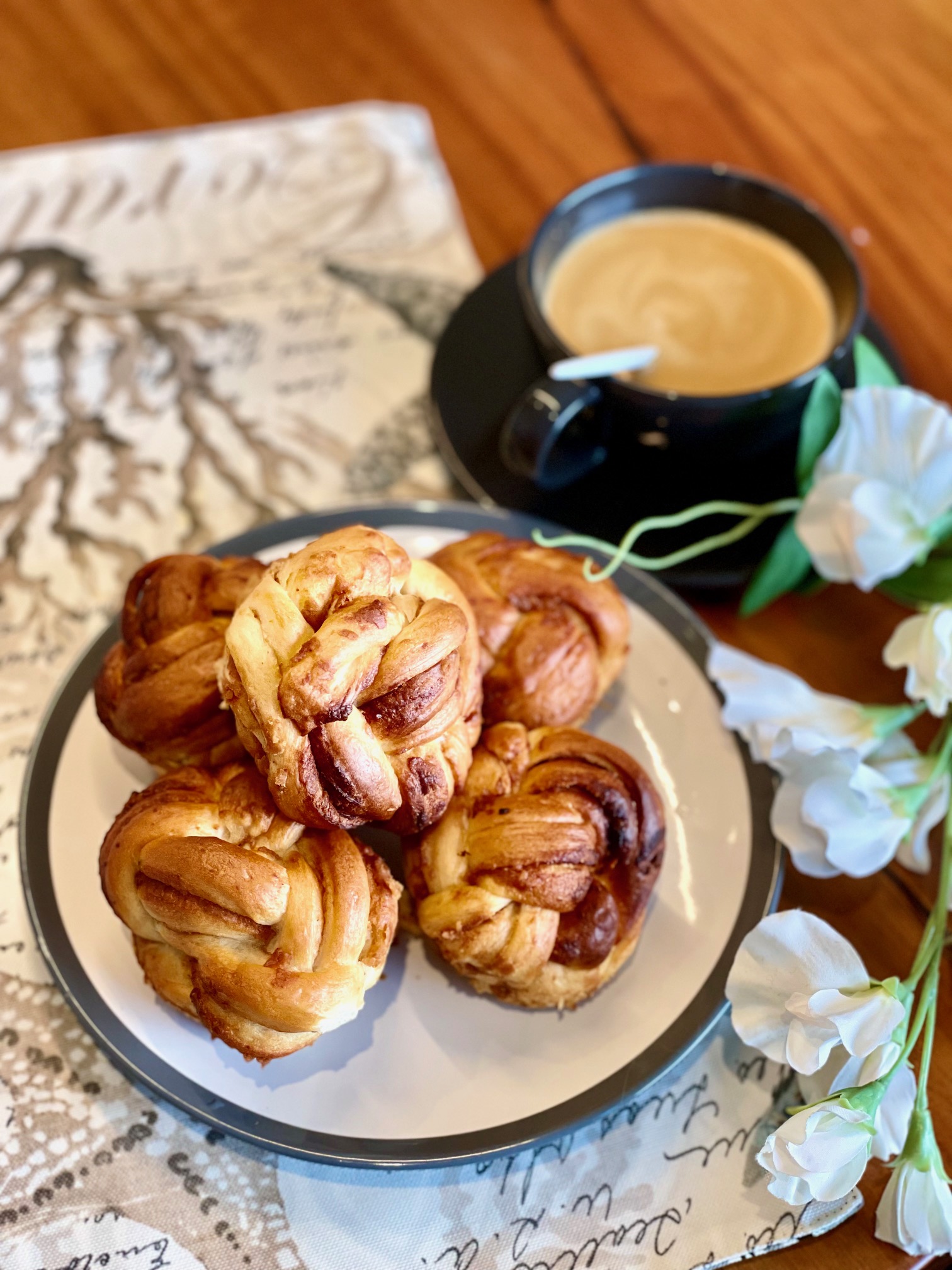 ---
JOBBIE is a Malaysian brand specialised in making 100% natural Halal peanut butter.

Our peanut butter is perfect to enjoy on bread/toast, but there can be many more possibilities! Check out more interesting JOBBIE peanut butter recipes here.

Want to get your recipe featured? Tag #jobbierecipes on Instagram to join us!
---
Get your peanut butter >>> SHOP NOW