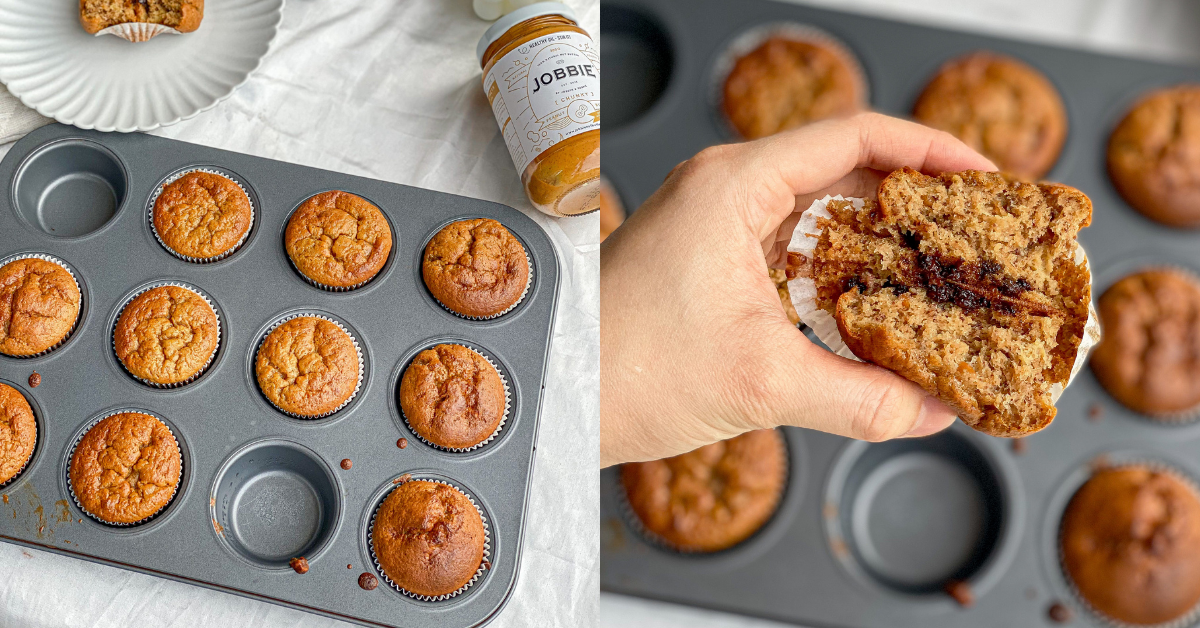 Flourless JOBBIE Peanut Butter Banana Muffin
by Ke Yee (IG @coloriehunter)
This is so so simple and it only requires a few ingredients, plus it's a healthier choice!! This recipe can make up to 10 medium sized muffins, can eat it as dessert or a quick and healthy breakfast!! This is also a pet friendly dessert, I made a few tiny ones for my dog and they love it💞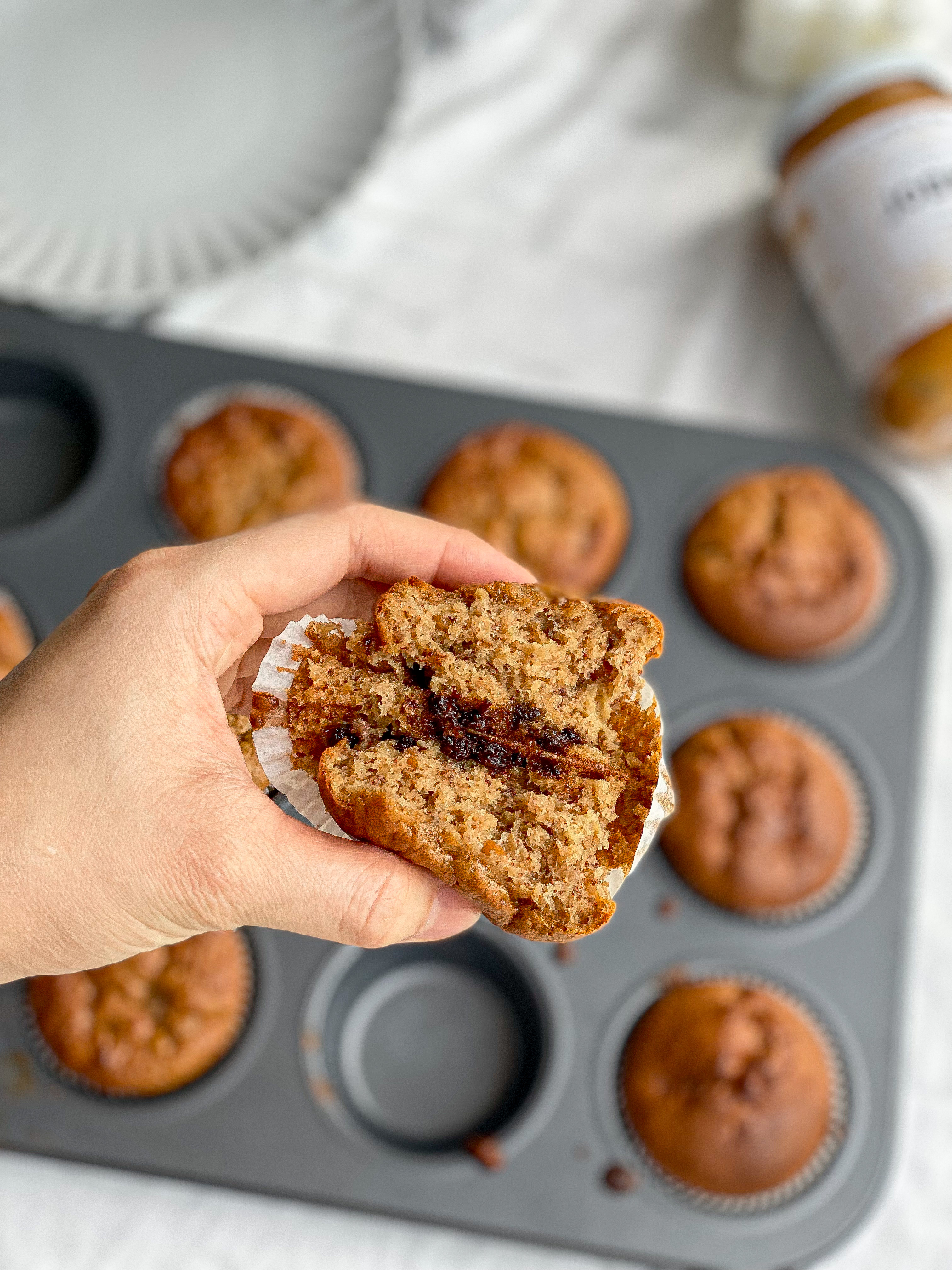 INGREDIENTS
🥜2 large ripe bananas
🥜1 cup peanut butter (JOBBIE Chunky/Creamy Pure Peanut Butter)
🥜3 eggs
🥜1/4 cup maple syrup/honey
🥜3/4 tsp baking soda
🥜1 tsp vanilla extract
🥜1/2 tsp salt
🥜1/2 cup chocolate chips (optional)
METHOD
🍌preheat the oven to 180°C
🍌use a blender or food processor to blend ingredients (except chocolate chips) together
🍌blend until creamy and smooth for about 2 minutes
🍌fold in chocolate chips
🍌grease the muffin pan with some oil and divide the batter into the pan or use cupcake mold to make cupcakes
🍌bake for 20-25 minutes and ENJOY
---
JOBBIE is a Malaysian brand specialised in making 100% natural Halal peanut butter.

Our peanut butter is perfect to enjoy on bread/toast, but there can be many more possibilities! Check out more interesting JOBBIE peanut butter recipes here.

Want to get your recipe featured? Tag #jobbierecipes on Instagram to join us!
---
Get your peanut butter >>> SHOP NOW