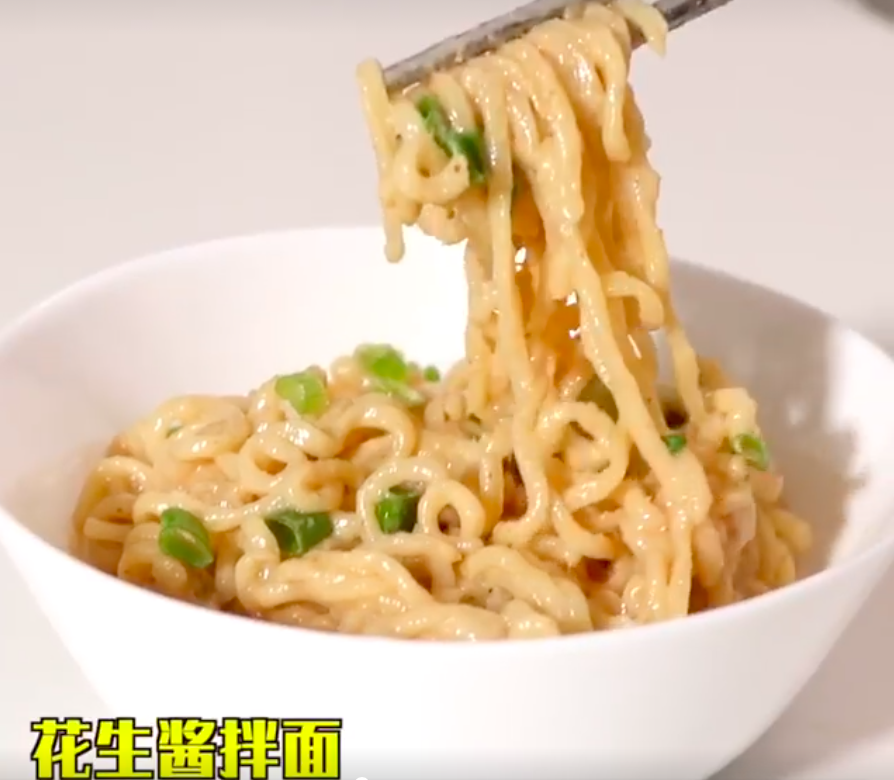 JOBBIE Peanut Butter Instant Noodles 花生酱拌面
Ingredients
Instant noodle 1 pack
JOBBIE Creamy Classic Peanut Butter 1-2 tablespoons
Sugar 1 tablespoon
Soy sauce 1 tablespoon
Chopped spring onions (optional)
Directions
Boil water and cook instant noodle.
Drain water until 1/5 of water left.
Add JOBBIE Creamy Classic Peanut Butter and mix it with the remaining water.
Mix well peanut butter sauce and noodles.
Add sugar, soy sauce and chopped spring onions into noodles and mix well. Serve with additional spring onions as desired.
花生酱拌面 JOBBIE Peanut Butter Instant Noodle by Eat Pray Love
Get your peanut butter SHOP NOW