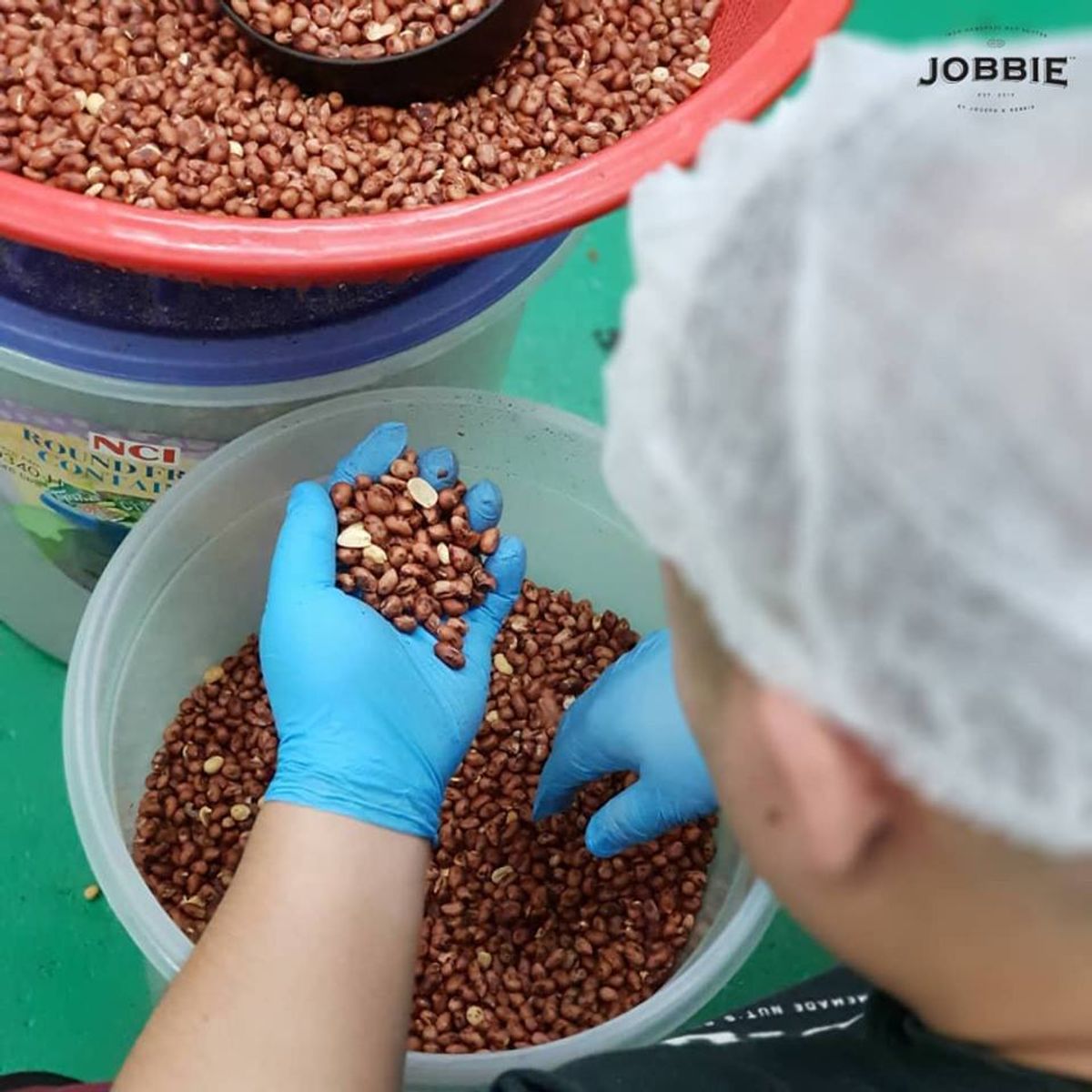 One nut 🥜at a time 🕰️
Most people call us crazy for doing so, because it's so time consuming checking every single nut by hand at a time. They said "well after blending them together, who can differentiate it anyways "?
We believe sometimes it's the small things that really matters.
When love ❤️and passion 🔥is added when we sort the nuts, we believe miracle will take place, lives will be changed, smiles 😊will be instantly put on YOUR face when you eat every spoonful of it.
#jobbie #jobbienutbutter #handmade #dream #love #passion #peanutbutter #Malaysia #bestflavor #picked #byhand