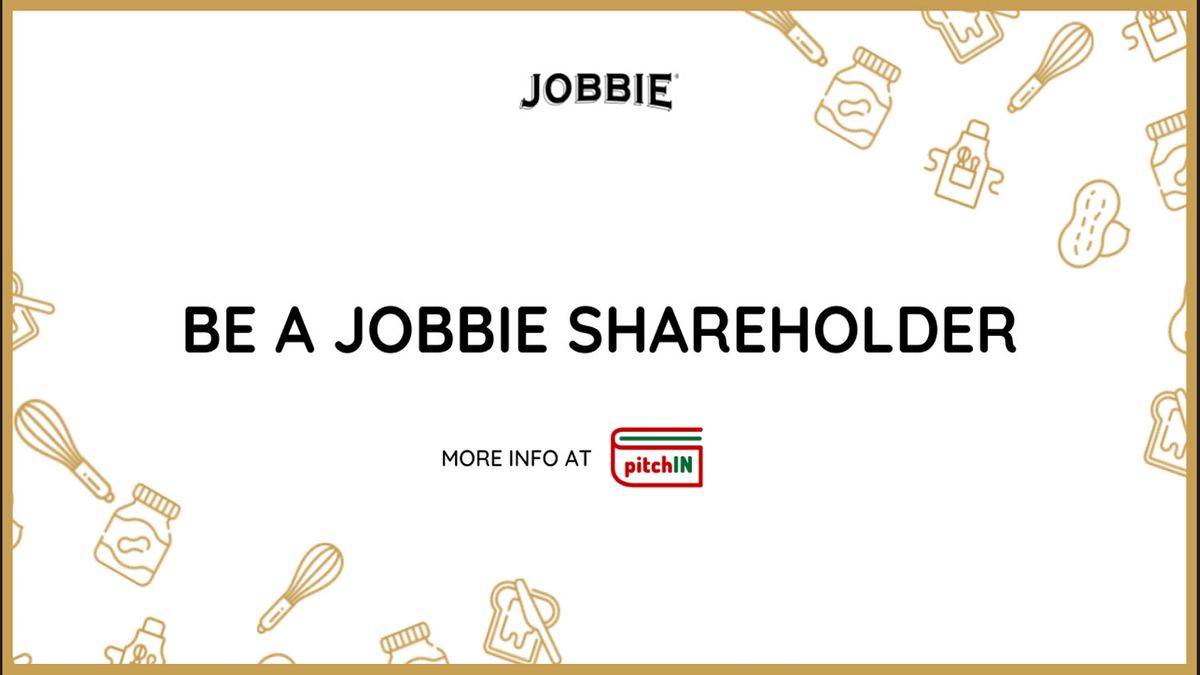 Make Peanut Butter Cool Again!
We have been making peanut butter since the year 2014, and it's always been our goal to make peanut butter exciting, delicious and healthy. A product and brand that every Malaysian can be proud off.
Although we have come a long way from where we started with just Joseph and Debbie in the begining, we still have a lot to accomplish to continuously create more flavours, execute engaging & unique marketing campaigns, and most importantly hiring more talented locals to grow the team.
Which is why we're writing to YOU to announce we're in the midst of running an equity crowdfunding, to look for like-minded investor who shares our passion and vision to become Asia's #1 gourmet spread brand!
🔽 3 Reasons Why To Invest In JOBBIE Today 🔽.

Low Entry Point


With just RM2,500 investment you can be a proud business partner/owner of this well beloved brand that everyone is raving about.
Voucher Discounts


Up to 20% discounts from the money you put in will be given back to you in the form of a voucher. If you're reading this 90% chance you're a fan of our peanut butter, since you're already eating it on a regular basis, today you have a chance to eat it on a regular basis while being a JOBBIE boss & shareholder!

8 Years of Proven Growth


We may not be a blue chip stock like Nestle but we've definitely stood the test of time and survived through some of the hardest eras from GST to MCO/pandemic era. Growing year on year from RM28,000 in our first year to RM3.2mil in 2021!
But thing is, we didn't manage to do all these alone, we had YOU all along, and if you're willing… let's grow through another 80 years or even 800 more years together in growing a Malaysian brand that we can all be proud of! <3