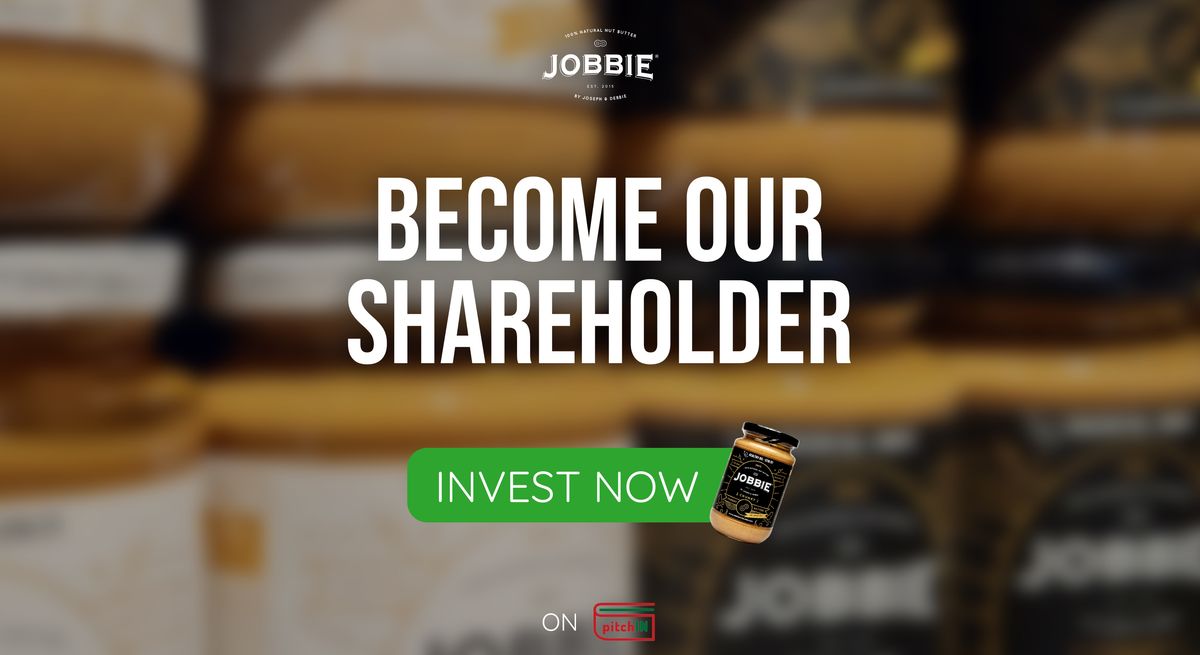 Ever since the launch of our ECF campaign, tons of replies from investors came flooding into our mailbox and we are truly humbled! 🙇‍♂
JOBBIE ECF???
What's in it for me……🧐 do I get free peanut butter...... 🤔How do I invest in JOBBIE......😘 What do I get in return?🤑
We know you have so many questions for us🧐, we'll try our best to answer all your questions about ECF and how you can get started today!
1. What is ECF??
In short, ECF is Equity Crowdfunding, a fundraising method for businesses like us to find investors 😇, finance our plans & chase our dream. 🌈🦄💭
Unlike traditional investment which rely on self-fund or bank loans 🏦, ECF counts on large number of investors like you, combining smaller investments, like how 1 jar of peanut butter is made up of 540 small, individual peanuts.🥜
2. How does ECF work?🤔
Funding ↔ Private Shares (Equity) By investing your money in us, you get a share (equity) of the company! And of course cash vouchers for peanut butter!
Optional
While it's not big enough a piece for you to decide what kind of extraordinary peanut butter 👽 we sell next, you still essentially own a small piece of JOBBIE when you invest in us!
3. And ...... what are you planning to do with my money?
Increase distribution and strengthen brand visibility👁, so you can find us everywhere and anywhere like Aeon, Village Grocer, Jaya Grocer and more (in case you miss us🥰).
Brand licensing, imagine seeing products such as Oreo with JOBBIE peanut butter, or JOBBIE McFlurry🍦 come to life one day ✨
Increasing production, so you can sleep in peace 😴 knowing that our natural peanut butter is available 24/7, 365 days a year, rain 🌧 or shine ☀, typhoon🌀 or earthquake.
4. What do we get in return? Is there an exit plan for investors?
Of course we love to bring you the best ROI on your investment in us. It would happen when we go for another round of fundraising at a higher valuation.
Secondly, we aim to target for a merger or acquisition scenario. So if that happens, then the existing shareholders will also be able to exit at that point in time.
Lastly, you may also trade your shares among the investors should you plan for an exit. There is also plans for a secondary exchange market where you will be able to trade private shares on the platform in the near future.
In addition to owning a piece of the company, you'll be rewarded 🎉 in the form you're most familiar with - 🥜JOBBIE Peanut Butter! ✨
5. How do I start!
All you have to do is to click on the button below 👇and invest now!
*refer to our pitch deck on PitchIn
https://equity.pitchin.my/businesses/jobbie-sdn-bhd