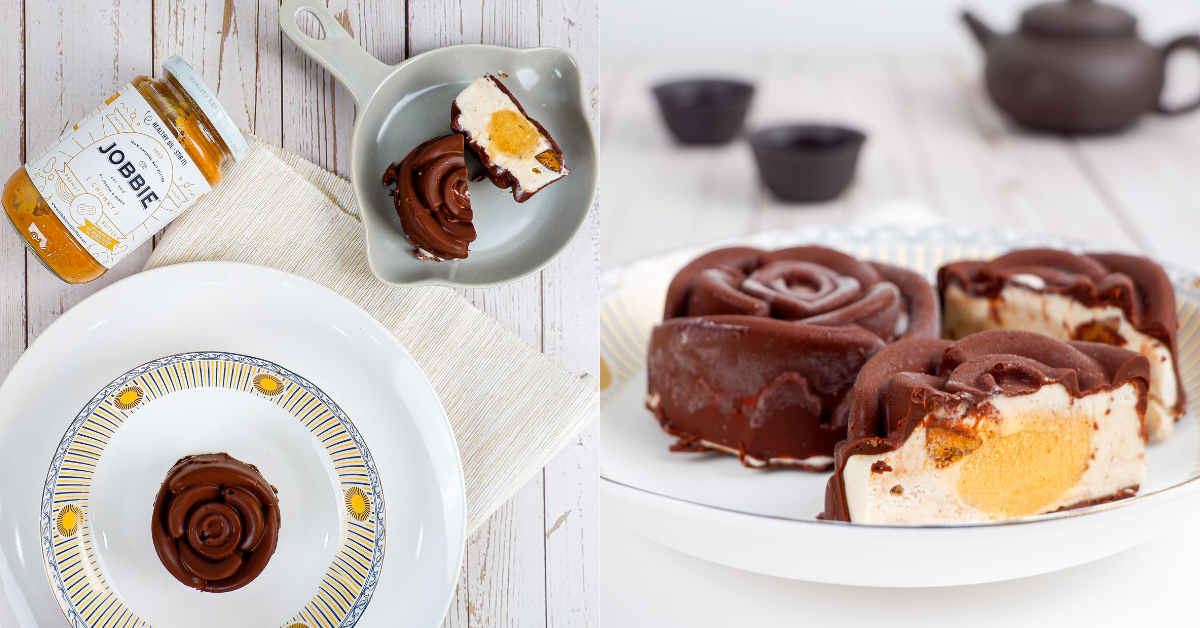 JOBBIE Peanut Butter Ice Cream Chocolate Shell Mooncake with Banana Yolk
by Fifi Leong (@fifileongmy IG)
Not a fan of mooncakes? Take this chance to indulge in ice cream cakes intricately designed to look like mooncakes. Introducing ice cream mooncake for the Mid-Autumn Festival: peanut butter gelato paired with a scoop of banana sorbet in the middle to resemble a golden yolk. This mooncake sits on a dark chocolate crusted base. Yum yum!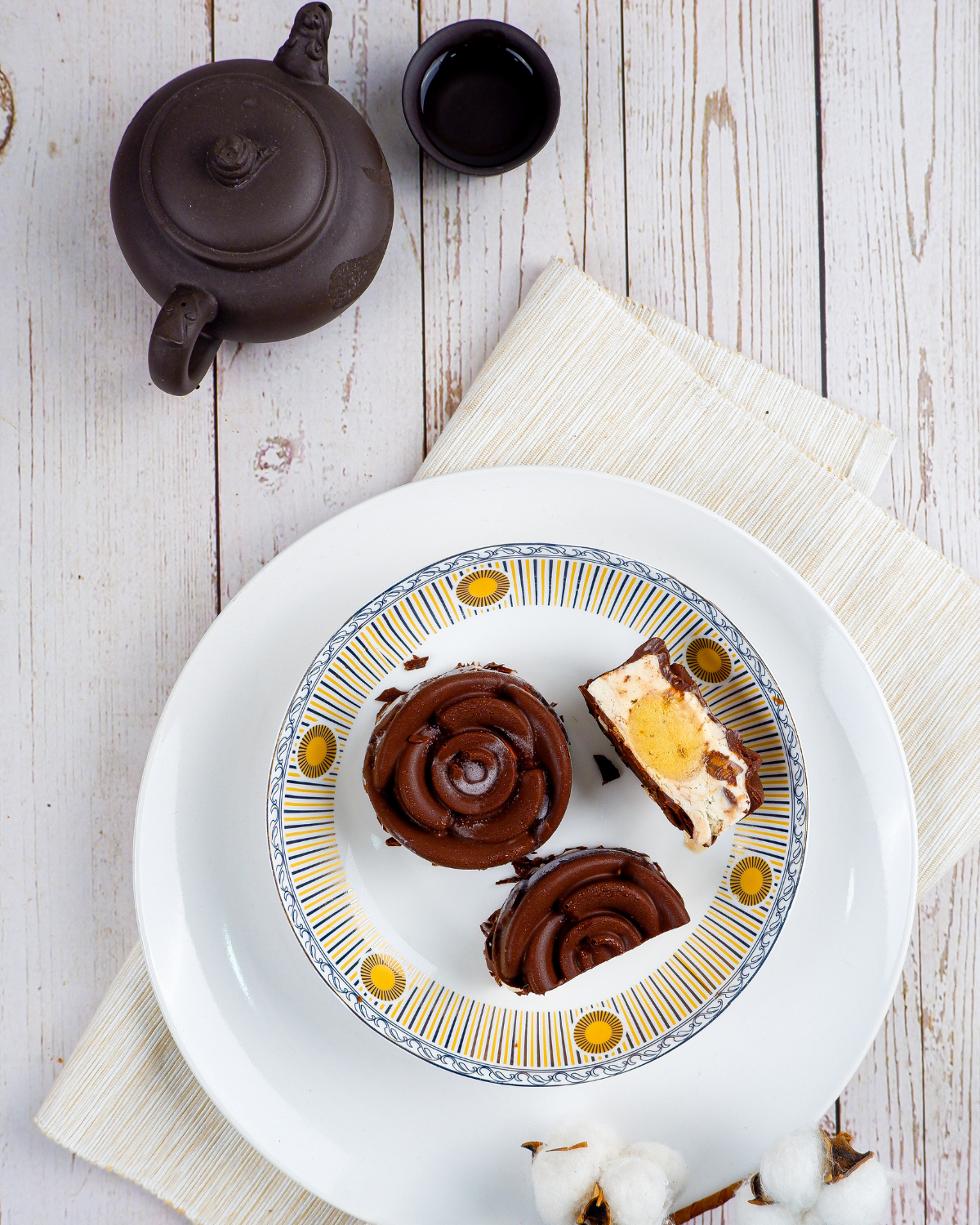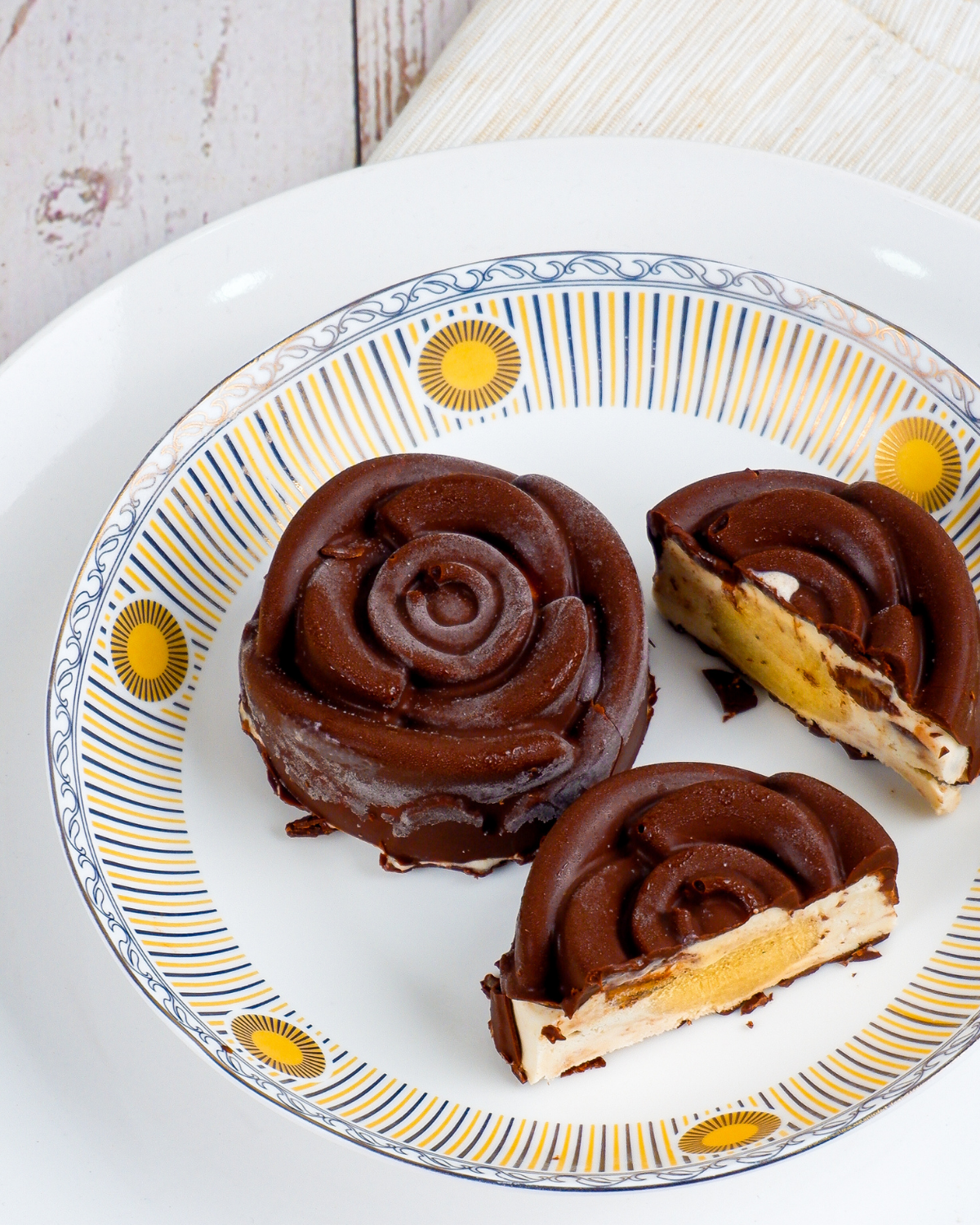 INGREDIENTS
Peanut butter gelato
Banana sorbet yolks
2-3 ripe banana, cut in pieces, frozen in single layer (see tips)
Chocolate shell
300 g dark compound chocolate, cut in small pieces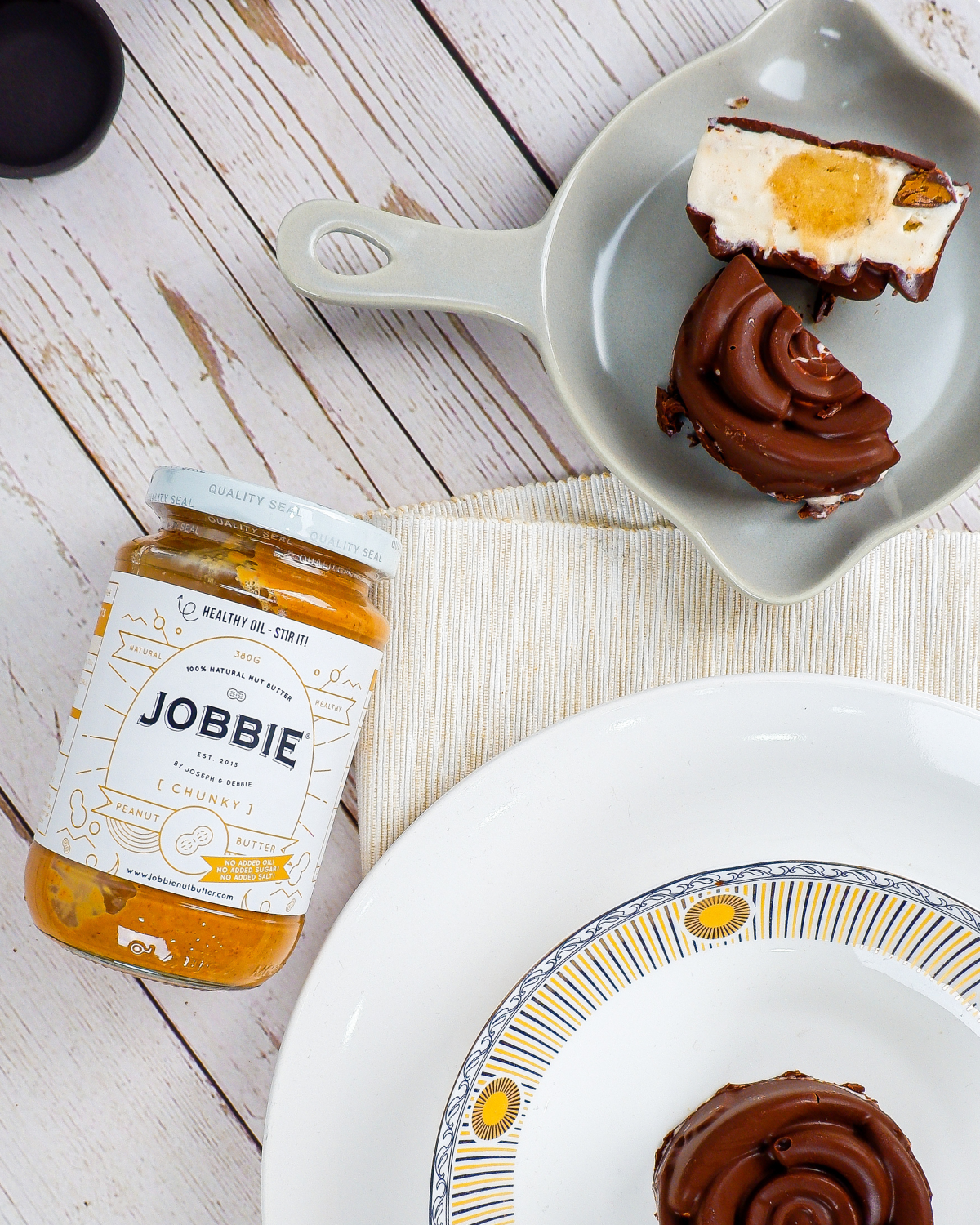 USEFUL ITEMS
cling film
6 jelly moulds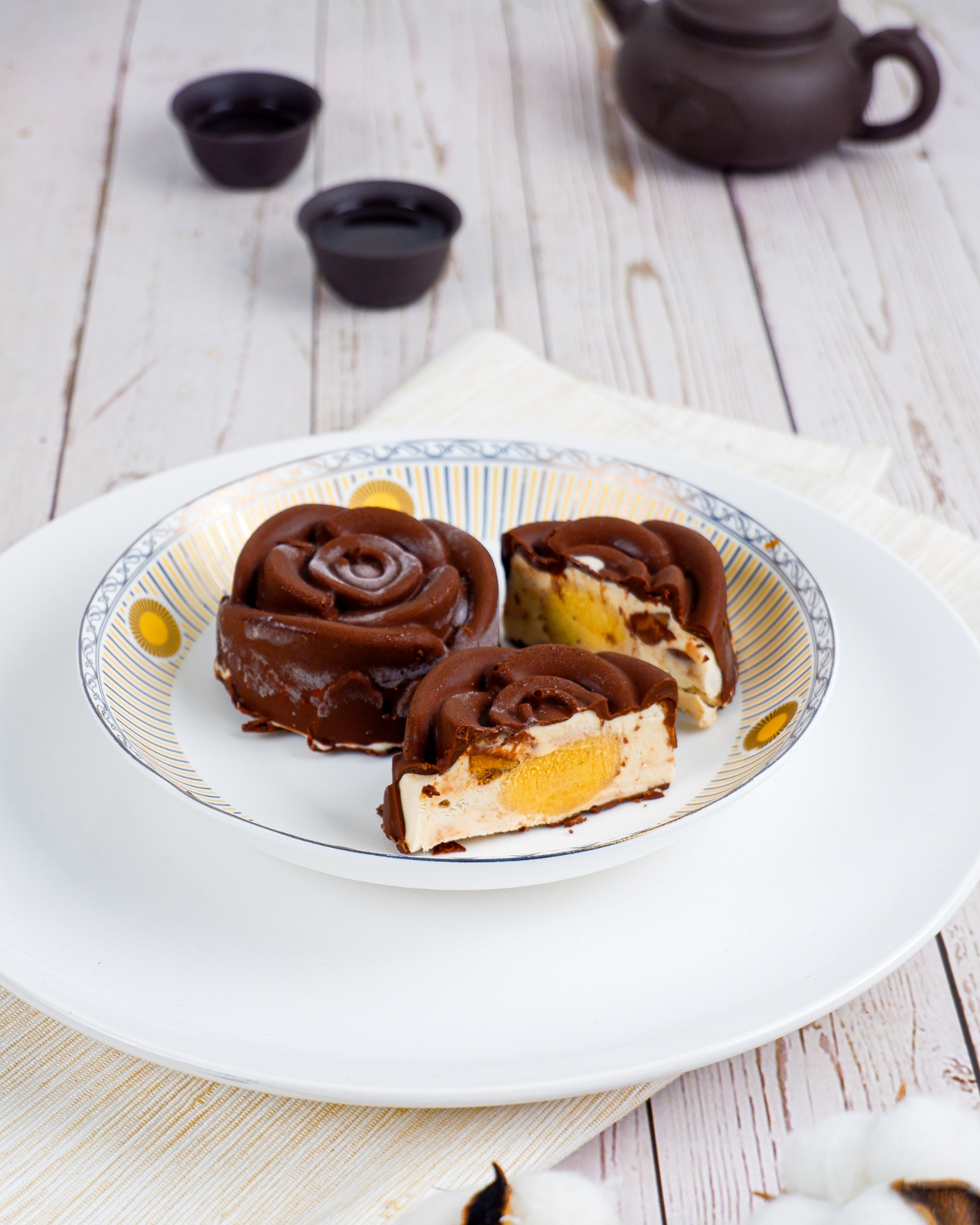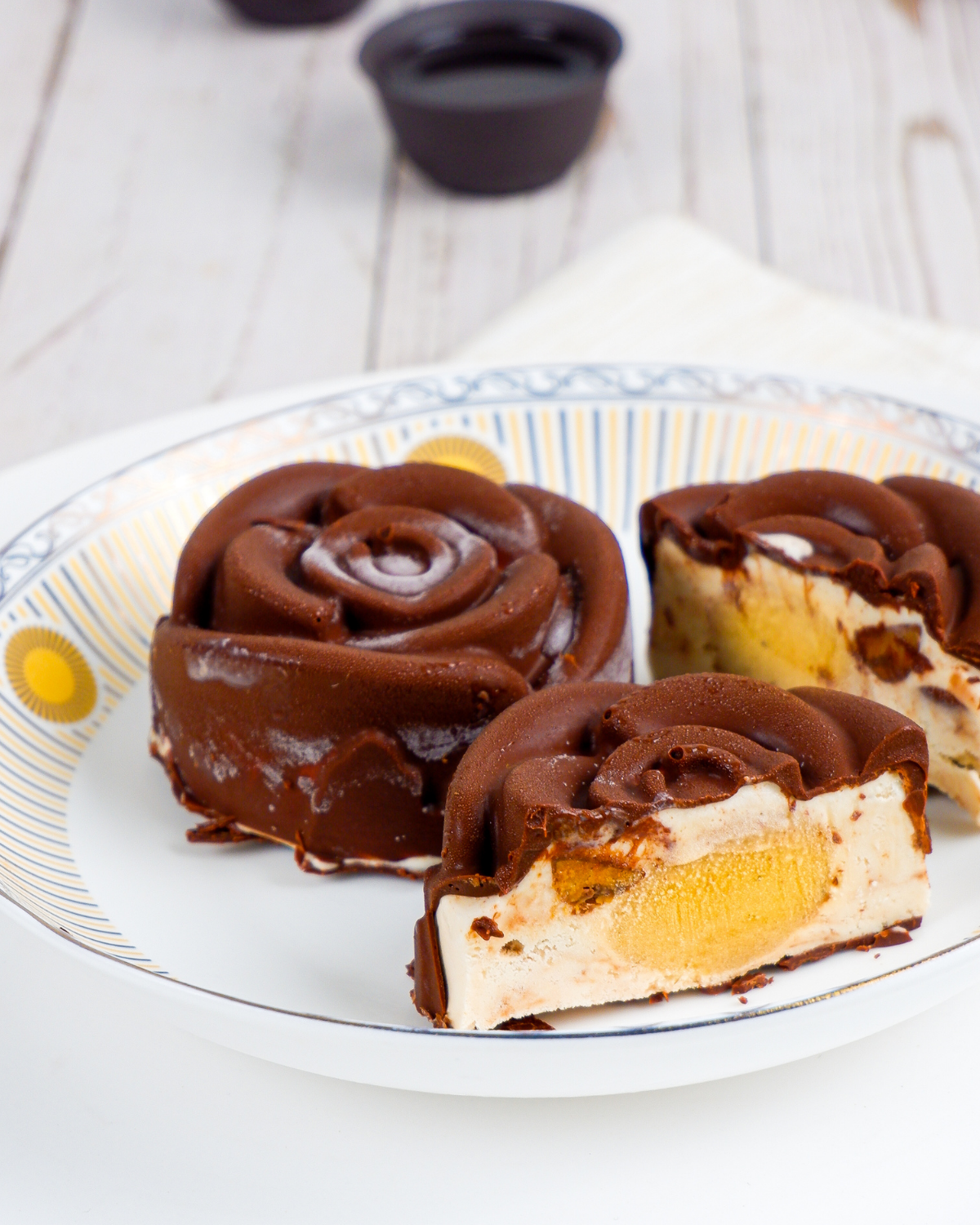 PREPARATION
Peanut Butter Gelato
In a small pot, warm milk until it is slightly hot.
Add caster sugar, milk powder and peanut butter, cook over very low heat for 5-7 minutes until the mixture is smooth and lightly thickened. Pour back in blender to blend until it is smooth if necessary.
Pour mixture, up to 4 cm high, into shallow freezable containers or ice cube trays and cover with plastic wrap. Allow mixture to cool to room temperature before placing into freezer overnight. Meanwhile continue to make Banana Sorbet Yolks.
Banana Sorbet Yolks
Place frozen banana in food processor, chop until become thick puree. Divide banana puree into 6 portions and place at the centre of cling film (5 cm x 5 cm). Hold and twist cling film to wrap banana puree to form into a ball. Tight well and place these balls in freezer overnight. Our banana yolks are done.
To Assemble into Chocolate Shell
Take out peanut butter gelato for 10 minutes. Meanwhile, place chocolate pieces in clean and dry bowl. Place the bowl over warm water, without stirring for 5 minutes until chocolate is melted. Stir gradually to ensure chocolate is completely melted.
Pour in melted chocolate and spread it inside jelly mooncake mould, covering the surface completely. Put the mould into the freezer for 3 minutes until the chocolate has solidified. Then add one more layer of melted chocolate to reinforce the exterior and return to the freezer.
Take the chocolate-lined mould out of the freezer. Fill them with soft peanut butter gelato. Unwrap and insert banana yolk in the centre, lightly press it to ensure it is in the centre of mooncake.
Spread the remaining melted chocolate over the top. Return to the freezer for 10 minutes. Then, gently press to remove the mooncakes. Freeze it.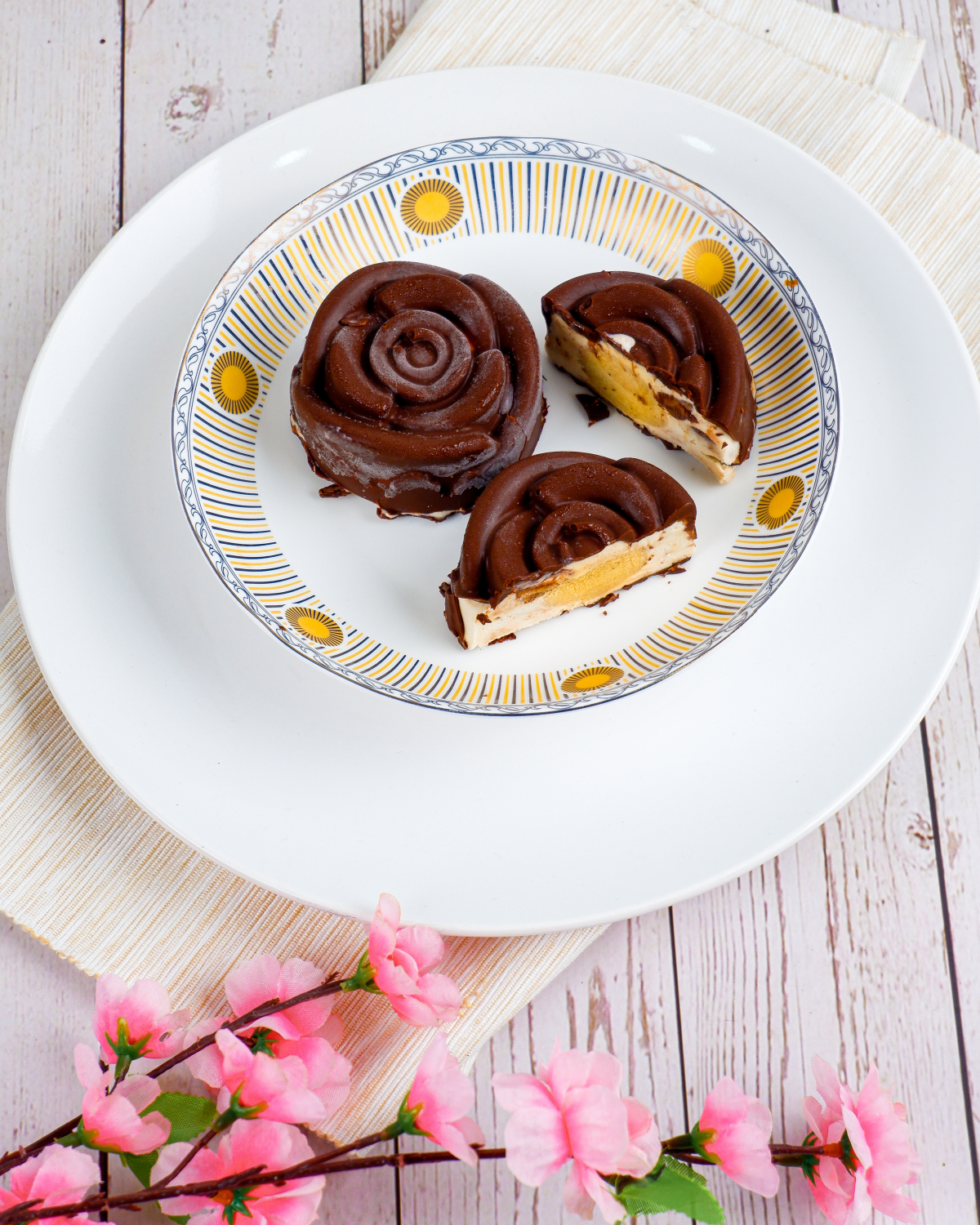 TIPS
Place fresh banana pieces in a baking tray, avoid overlapping, freeze until solid, at least 2 hours or overnight.
You may microwave chocolate for 30 seconds, stir for even heating, then repeat microwave for another 30 seconds until chocolate is completely melted.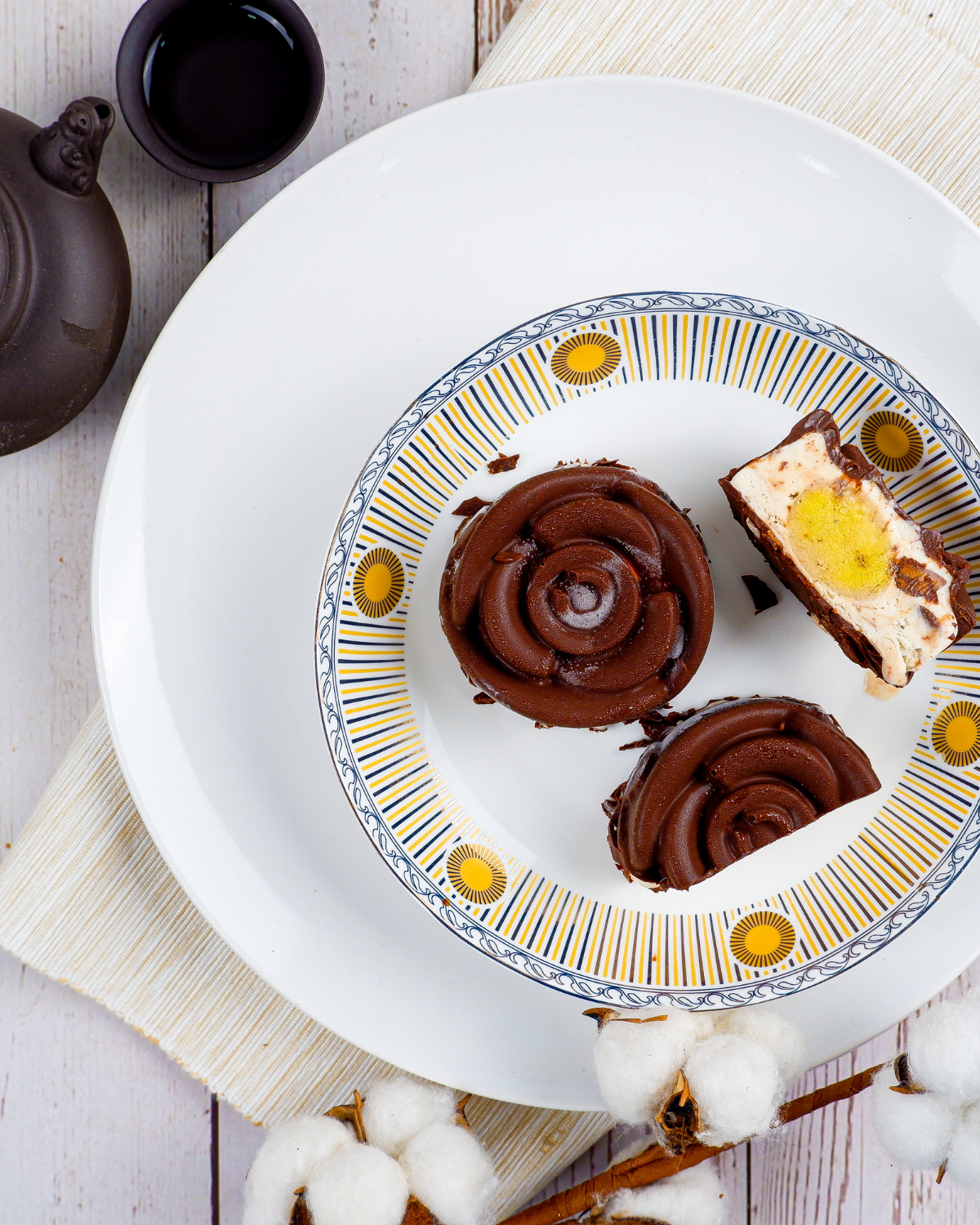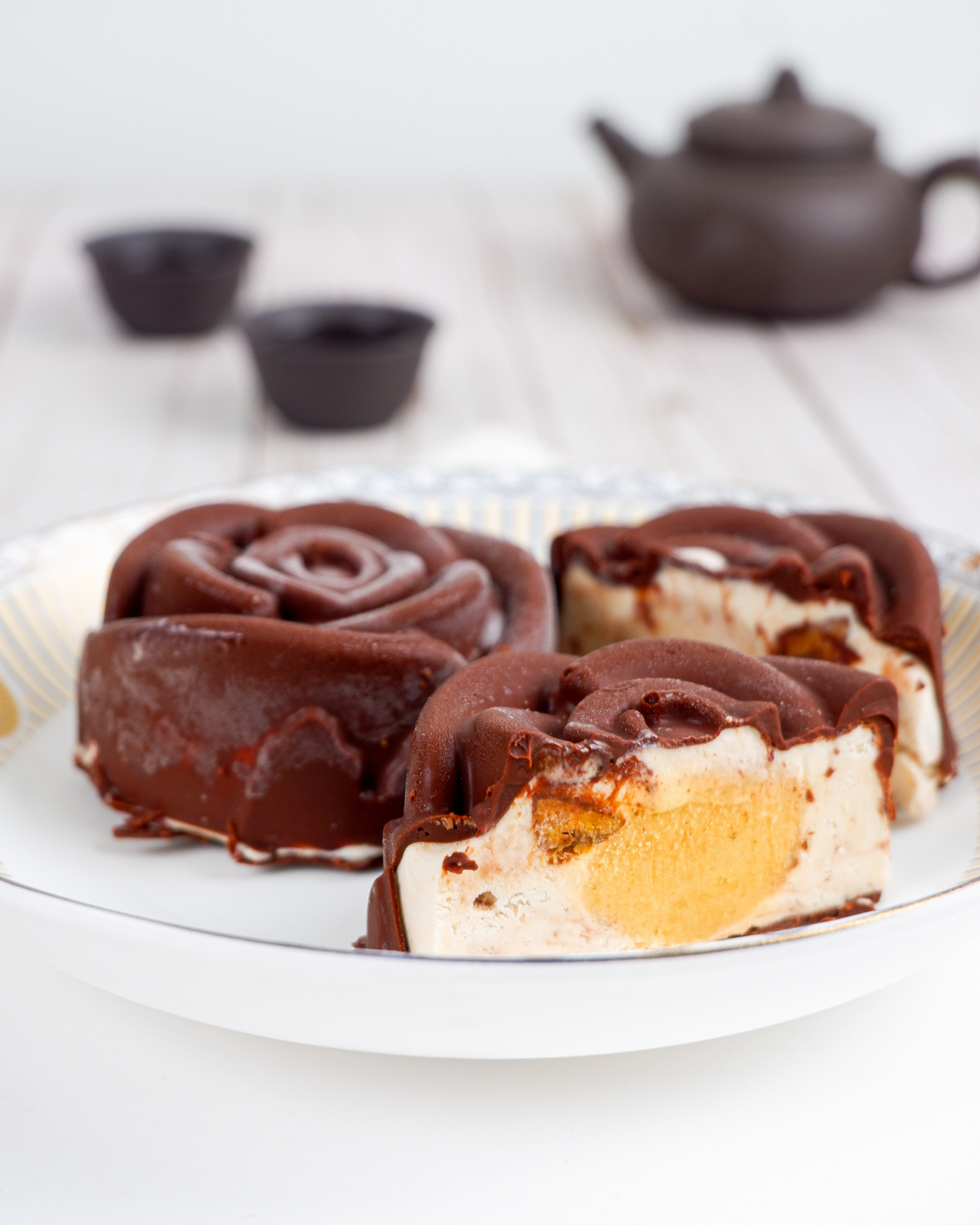 ---
JOBBIE is a Malaysian brand specialised in making 100% natural Halal peanut butter.

Our peanut butter is perfect to enjoy on bread/toast, but there can be many more possibilities! Check out more interesting JOBBIE peanut butter recipes here.

Want to get your recipe featured? Tag #jobbierecipes on Instagram to join us!
---
Get your peanut butter >>> SHOP NOW