We've partnered up with ZOTAC Gaming Malaysia to create a one of a kind "Mini-verse" within a gaming computer GPU.🎮🖥🤯
They said a good gamer are always equipped with 3👌 traits.
"Audacity to dream BEYOND limits".
"Hunger to advance BEYOND and improve".
"Attention to detail BEYOND the common eyes can see".
Hence, we modelled those good traits and turned them into an over-powered monster👾 of a gaming rig. Living up to the slogan of Zotac Gaming's to help gamers "live to game", challenging the impossible!💪
With the bravery of innovating past a normal boring square shaped gaming GPU box, entirely internal detachable part so you can constantly improve and upgrade any parts to match any state of the art gaming rig😍 and a【JOBBIE Nut Butter concept store🥜】WITHIN the rig that require the skill set only a master craftsmen with a keen sight can sculpt it!
🎨DESIGN OF THE GAMING RIG
The design is based on a JOBBIE peanut butter🥜 concept store, plastered black coloured floor tiles⬛ playing to the official brand colour of JOBBIE. Symbolising the rebellious characteristic of JOBBIE to not conform to traditional food brands, avoiding conventional food brand coloured theme such as blue, yellow and red. Challenging the giants with her unrelenting attitude🥊.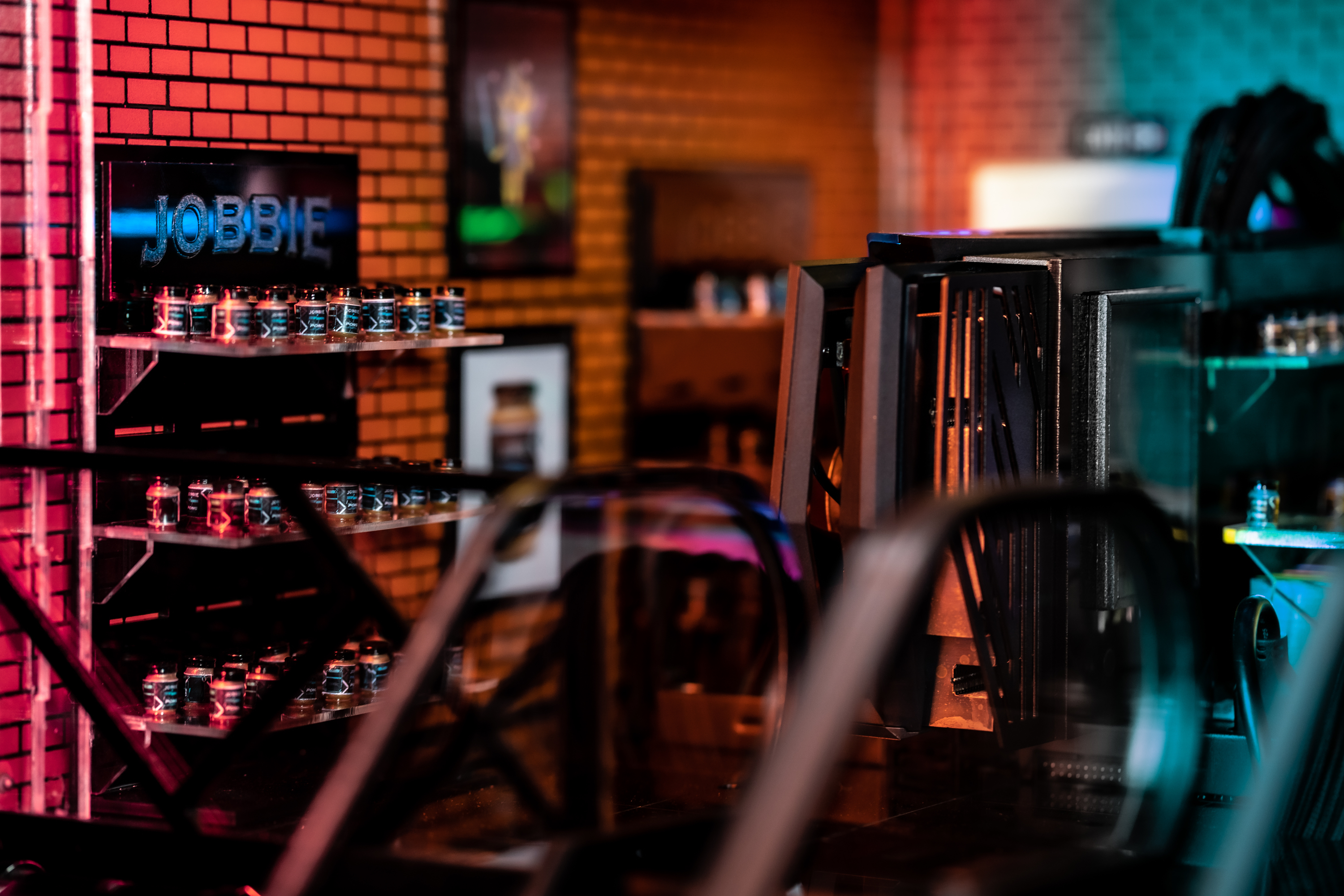 Multiple display racks has been fixed onto the inner walls of the GPU to display the full glory of the new limited edition flavors PONG🏓, a first ever gamer's peanut butter. Aiming towards adding superfoods in it such as REAL crunchy freeze dried blueberries🫐 and strawberries🍓 to give an additional performance boost in the gamers visual and cognitive improvement.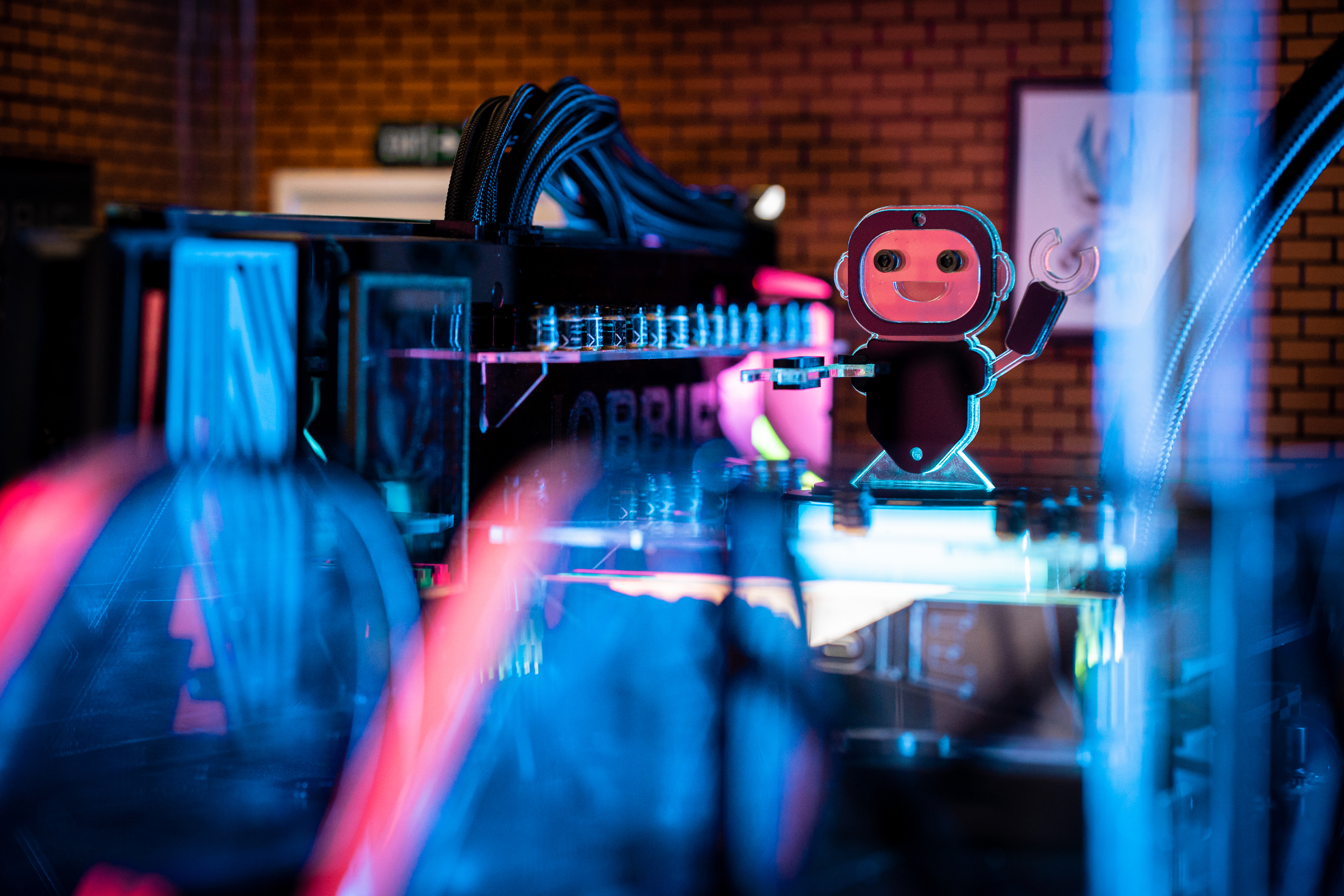 Centre of everything is a counter with the sole purpose or creating an "experience centre" to anyone that knocks on the doors🚪 of the boutique, allowing anyone to sample or even experiment with the new flavour — PONG🏓. To make it into a snack, drink or even a main course? The sky is your limit✨!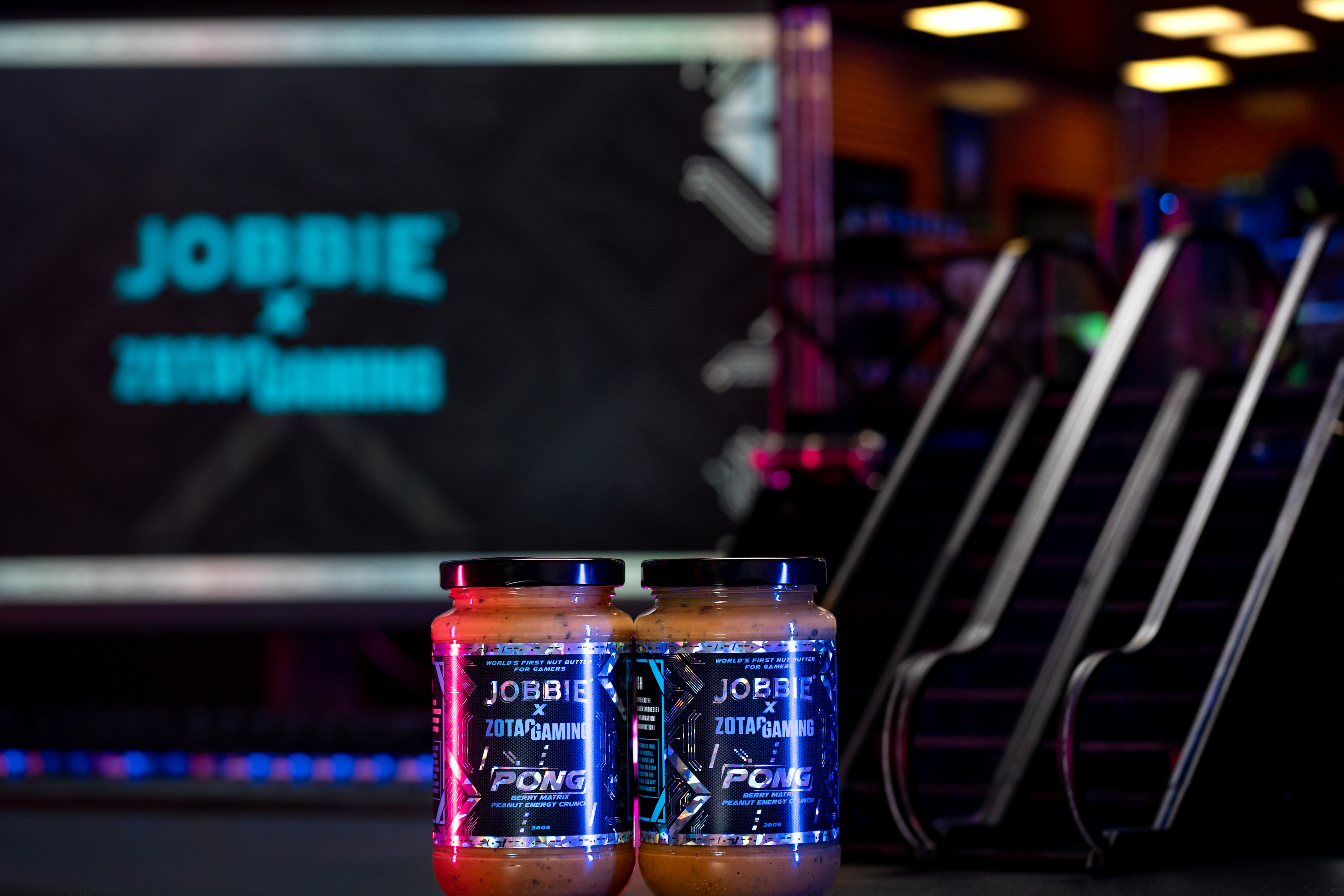 🛠SPECIFICATIONS OF THE GAMING RIG
1) Graphics Card
ZOTAC GEFORCE RTX 3070TI AMP HOLO
(Red Dot Design Award for outstanding achievement in Product Design)
2) PC Casing
Cooler Master Cooling Dans MasterFrame 700
3) Cooler Fans
MasterLiquid ML360 Illusion
4) MWE 750 Gold V2
5) SickleFlow 120 ARGB Reverse Edition
6) Motherboard
NZXT Z590 BLACK - Unique Style, and Capable Motherboard
Others
1) XPG GAMMIX S50 LITE PCIE GEN4X4 M.2 1TB SSD - Born To Perform
XPG SPECTRIX D50 RGB 3600 MHZ 8GB X 2 DDR4 RAM - The Need For Speed Memory Module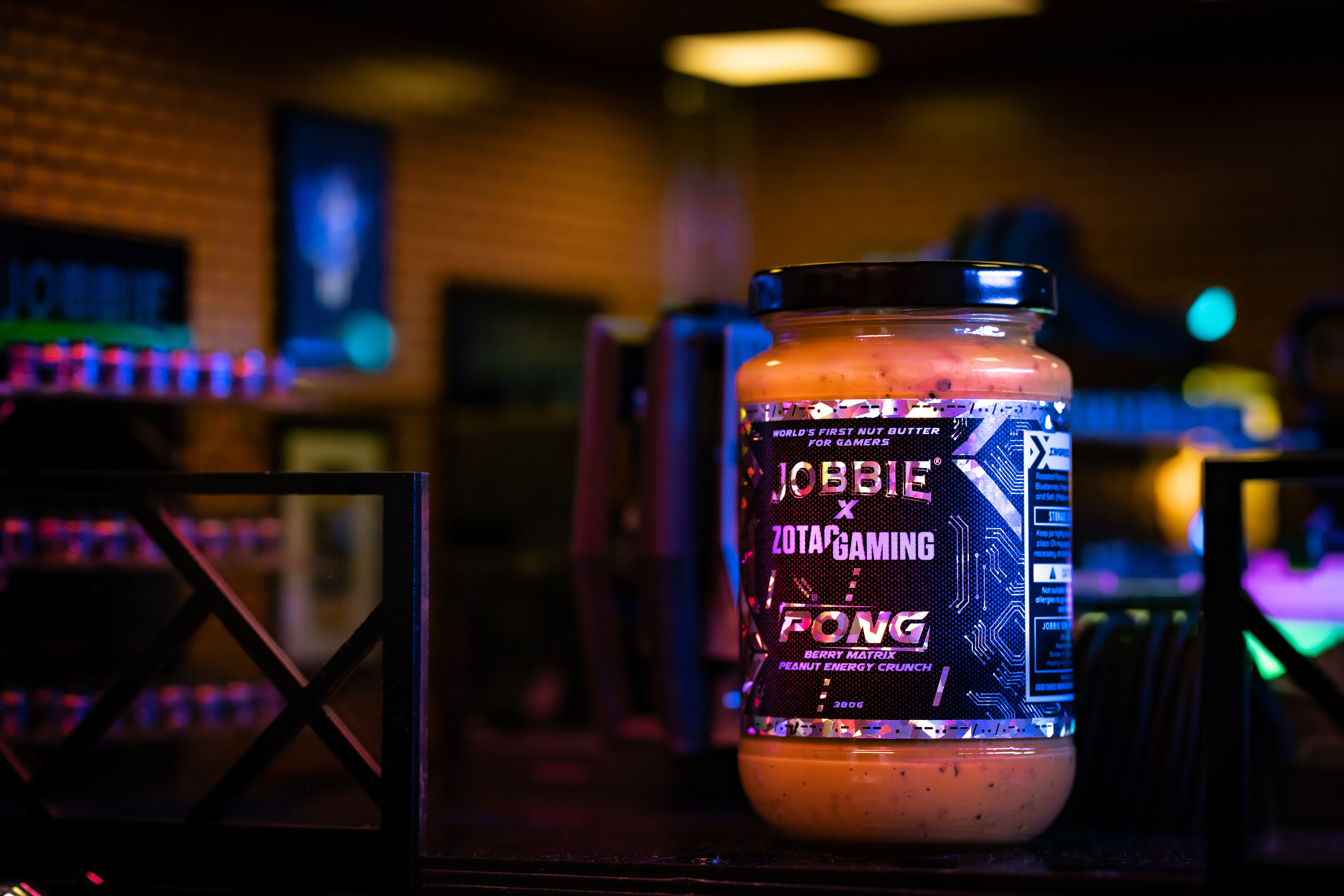 Order your Gamer's Peanut Butter PONG — Berry Matrix Peanut Energy Crunch
🛒 https://www.jobbienutbutter.com/products/pong-berry-matrix
📸 Images credit to The Panic Bros Studio
https://www.youtube.com/watch?v=W0fj0pv8khI