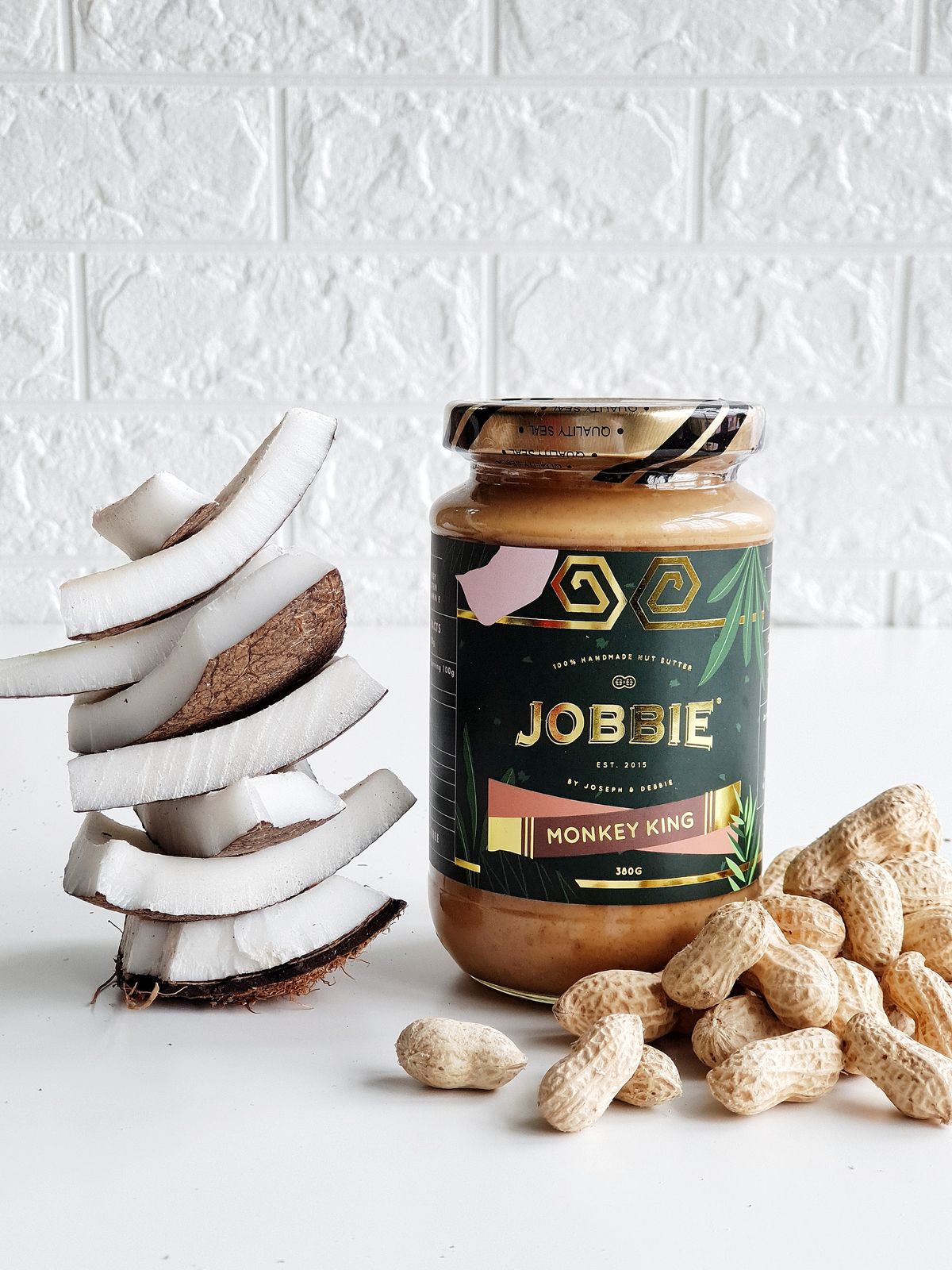 NEW FLAVOR after 3 long years…3 long hard years to polish our ability, craft and skill all just for this brand new flavor!
So many of you have asked us "why don't do new flavor" "your competitor have x3 or x4 times more flavors than you" "so little variety why not come up with more nuts'? And we did! We have cocoNUT now! Yes, the new flavor will be crispy coconut meat with peanut butter! Completely 100% natural with no artificial nonsense as usual.
The reason why it is only out after 3 years is we believe in one thing which is…QUALITY, back then we didn't have the skill and have so much to improve, to learn, and we honestly only wanted the best for all of you that supported us along the way. Sometimes we felt so sad when we disappoint you (yes, we do read every comment and messages till this day)
So today, we're proud to introduce 'MONKEY KING 👑🐒" to all of you!
Thank you so much of you that join in the fun and guess what kind of flavor is our brand new flavor. We receive many weird ideas like Nasi lemak peanut butter, durian peanut butter, chili shrimp peanut butter. We are so happy you share our excitement as something as simple as coming out with a new flavor really meant a lot to us. "One peanut step for Jobbie, one giant leap for all of you!" (we're trying not to cry 😢😢*sob sob *)
Please please please do join us this Friday as we'll have a soft launch/preorder. There will be offers, free shipping and did we mention…FREE GIFTS!!! The rules for the preorder will be posted tomorrow as we're still in the midst of laying the ground works.
Ps/ Why do you think we're naming it 'MONKEY KING'?
PSS/ interested in making a backstory of 'MONKEY KING" with us? (maybe might give out a bottle as a reward!)
#monkeyking #coconut #peanutbutter