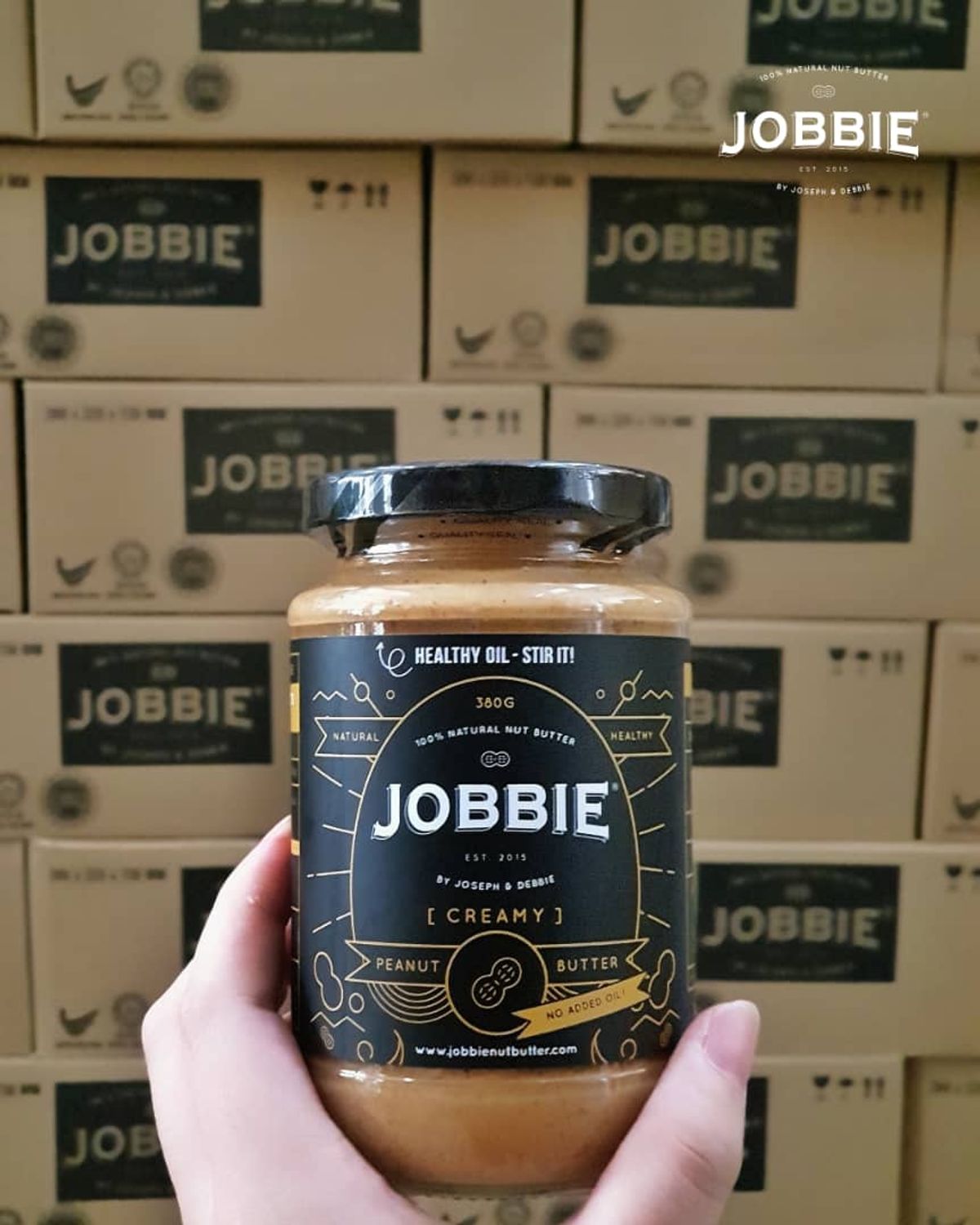 We wanted to give up at first…because of YOU we produced our first batch of PEANUT BUTTER🥜!

You heard it right and we're not afraid to admit it. Things were tough, every industry was affected, NO ONE WAS IMMUNE…There were so many lives and things at stake, sometimes it felt so good to just throw the white flag🏳 and disappear along with the wind. The only warmth came from the strolls of tears in our lonely nights…….

BUT YOU! 👊👊👊

Helped us during our darkest times, preordered and willing to wait up to 45 days for us! After many days battling the invisible last boss covid-19 that tried bombed our every path to salvation, all of YOU build a fort to gently sheltered us and gave us the sweetest comfort of support amidst the bitter and sour unforgiving reality.

Today with your help, we have PRODUCED THE VERY FIRST BOTTLE OF PEANUT BUTTER! This bottle of peanut butter is the sweetest batch we've ever tasted as it was jammed (sorry for the pun) full of love from our invisible supporters helping us to fight the invisible last boss!❤️😍💕

Thanking everyone of you a billion times wouldn't even be enough, but thank you so much!
THE WAR CONTINUES! 🔫🏃

For those who have not receive, please do not worry we're grinding the second batch of peanut butter as of writing this now and will start to deliver the second batch next Wednesday onwards. You will not be disappointed!

///////////////////////////////////////////////
Some FAQ❓for all of you.

When will I get my Jobbie???
>> We will process your preorder within 45 days or soonest possible.
>> Once your order is ready to ship you will receive the shipment tracking information via email 😉

Why still need 45 days preorder if I place order now???
>> During MCO our supply is heavily affected causing disruption in peanut butter production, we are doing our best to produce peanut butter as soon as possible while not compromising the quality ❤

Which address should I put if I don't know when is the delivery???
>> Please use your home address for delivery as recommended by our courier partner 🏠
Have more questions? Contact us.