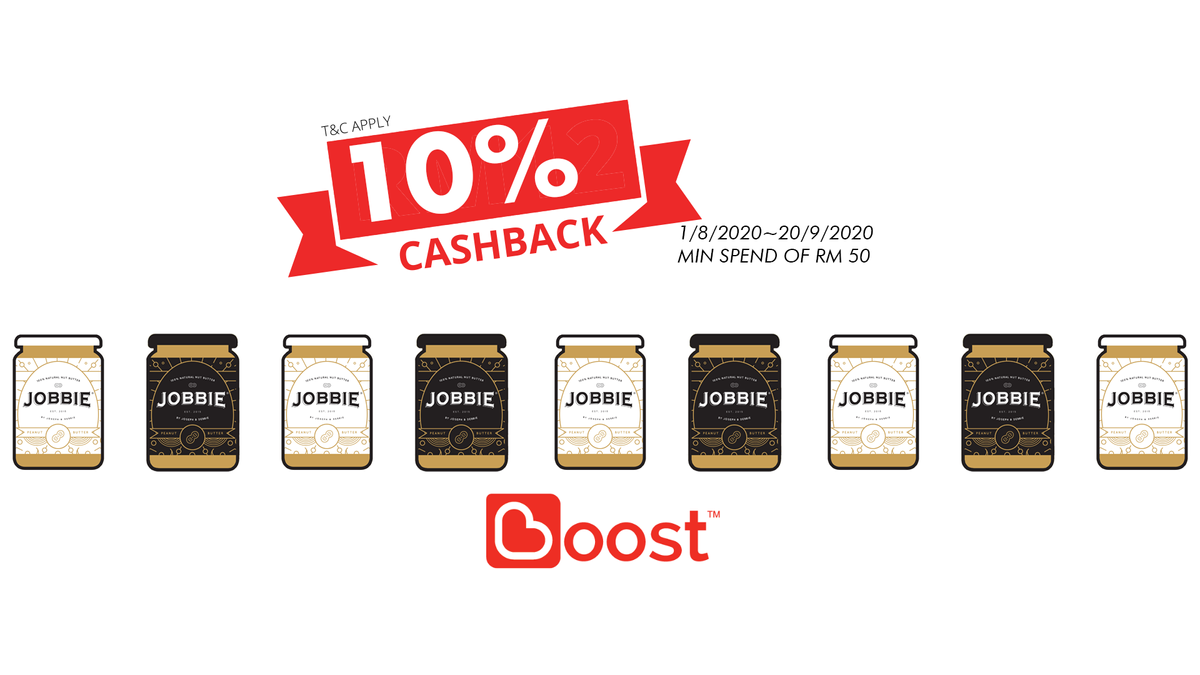 Terms and Conditions:
During the Campaign Period, Customers who spend a minimum of RM 50 in a single transaction on Jobbie's website https://www.jobbienutbutter.com/ and make payment with Boost ("Transaction") will be eligible to receive 10% cashback of the Transaction amount, capped at RM 10 ("Cashback"), which will be credited immediately into the Customer's Jobbie wallet [SMO].
Cashback is limited to a total limit of RM 100,000 throughout Campaign Period on a first come- first served basis.
No minimum spend is required to utilize the Cashback but the Cashback must be used to make online transactions at Jobbie's website only.
Cashback must be utilized by 30 September 2020. Any unutilized cashback shall be forfeited.
Each eligible Customer may receive a maximum of three (3) Cashback under this Campaign.
Campaign Period: 1 August 2020 - 20 September 2020.
Jobbie Sdn Bhd reserves the right to amend these terms and conditions without prior notice.