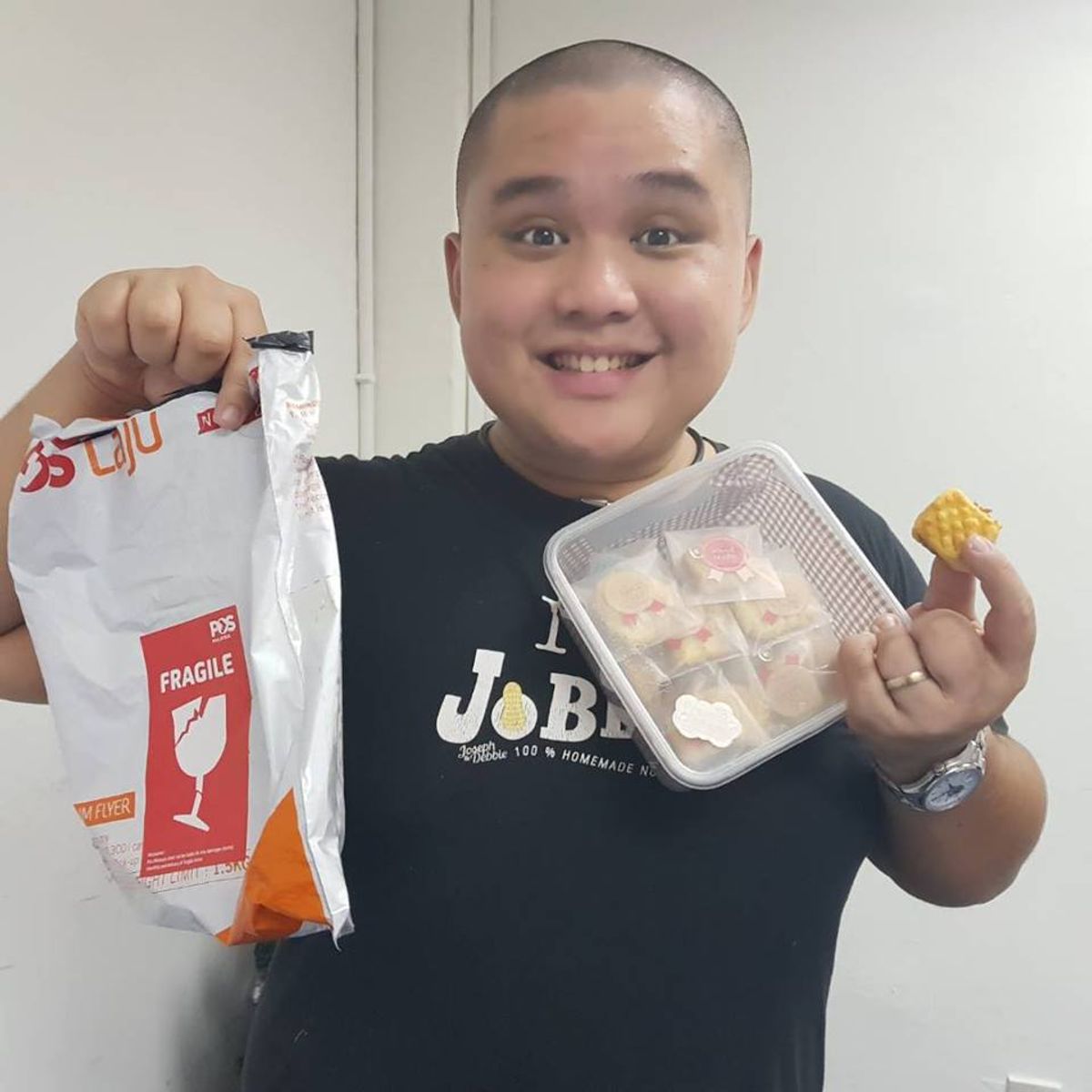 Best day ever!
Most often people around us might think the best days are when we hit a new sales target
or earning lotsa lotsa money
! (no doubt it'll make us very happy also LaH) But truth to be told... is not that, it's something money can't buy and most definitely it can't be bought with mere cash!

So what is it? Deng
deng
deng
~~~
The answer is…drumrollsssssssssss
. A simple appreciation from our lovely customers are the best! A simple thank you upon receiving your order make us feel so so so happy. It can make the worst of days
feel like sunshine and rainbow That's it, no need big sales, fancy car, big investment funding received. It truly the most satisfying knowing that we made your day better even if it's a bit only.

Today suddenly we receive a call at the Nutty office from the courier service saying there's a parcel for us, upon opening it…what we saw was the most beautiful, fragrant, fresh cookies
from one of our lovely customer @AgnesLim
Thank you so much! We are so grateful for every one of you and we love you to the moon!


Love,
Jobbie team


#gratitude #SoHappy