We are all so busy all day long, hustling our face off at work or at school. Most of the time we find it hard to prepare an awesome and nutritious meal after a long day outside. SO….here are 4 ways YOU can eat with your Jobbie Nut Butter.
1. Oats



Oats are known for their high fiber, anti-oxidant and anti-aging qualities. But did you know, 1 bowl of it will keep you feeling full for half a day! Best thing is you can eat it almost any time of the day, but for best result, eat it in the morning as it helps cleans your bowel. Here's a really easy over-night oats you can try
Ingredients
6tablespoons of oats
4tablespoons of milk
1-3teaspoons of Jobbie creamy peanut butter
1 ½ table spoons of natural honey
½ cup of blueberry
Hot water (to dissolve the Jobbie and honey)
Make it at night, throw it in the fridge and you'll have a wonderful breakfast to start the day!
2. Salad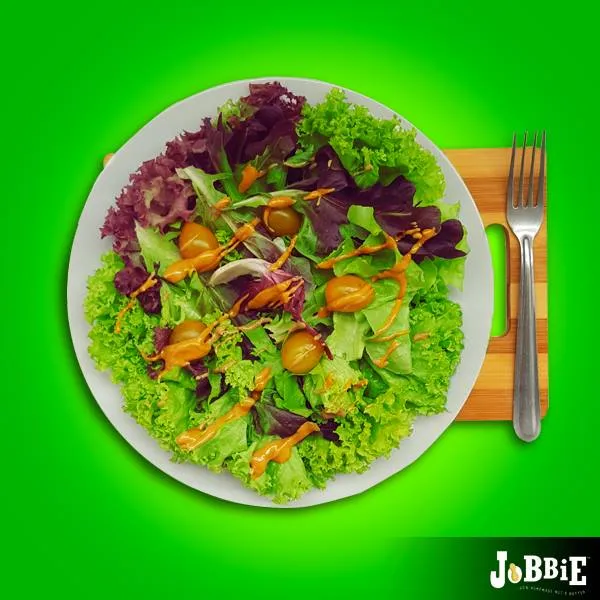 Trying to eat clean is never easy if you live in Malaysia. Nasi Lemak, Roti Canai, Satay, Char Koey Teow. Sorry I'll be out to eat now, please Google the rest of the recipe yourself. Just joking! But you see! So much temptationssss (I put lots of ssssss mean there's really a lot of temptations). Salad always sounded disgusting to carnivores such as myself, but with this recipe, you'll be in love with the greens again!
Ingredients
3tablespoons of Jobbie Chunky peanut butter

Greens of your choice (we used lettuce, baby romaine, cherry tomatoes)

A touch of olive oil

Salt and pepper for taste
It never easier easy! You could also melt your Jobbie first by microwaving it for 30sec to make it more liquid into a sauce-like texture. As our digestive system slows down during night time, it's advisable to eat less at night. That's why salad is best to eat during dinner time.
3. Sweet Potato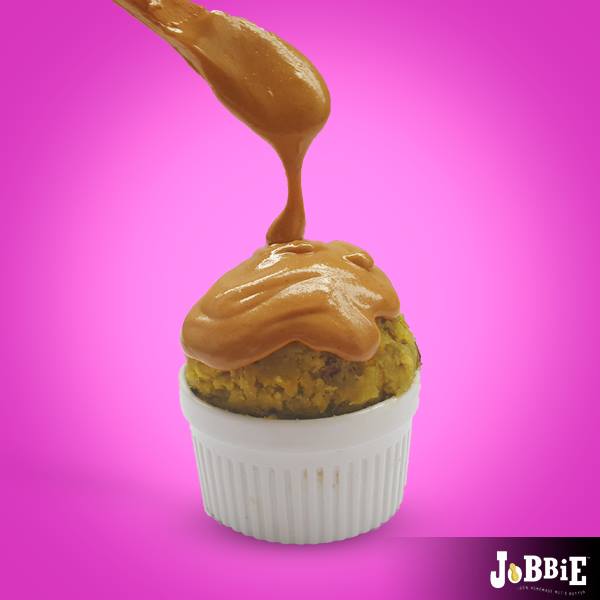 OMG this is sooo good! Although this one sounds a bit weird, but trust me…It's sooooo good! Plus sweet potato is also known to make you feel full longer, if you're having a long meeting soon or know you'll be stuck in a traffic. This recipe is a must try.
Steps
Wash 2 sweet potatoes

Peel the skin (optional)

Wrap aluminum foil around it

Put it into an oven for 35min-45min for 250 degree celcius

Mash it up

Add ½ cup of milk

Salt and pepper for taste

2 tablespoons of Jobbie creamy pure peanut butter (no sugar and no salt)
Voilà ! You're ready to go conquer the world !
4. Roti Canai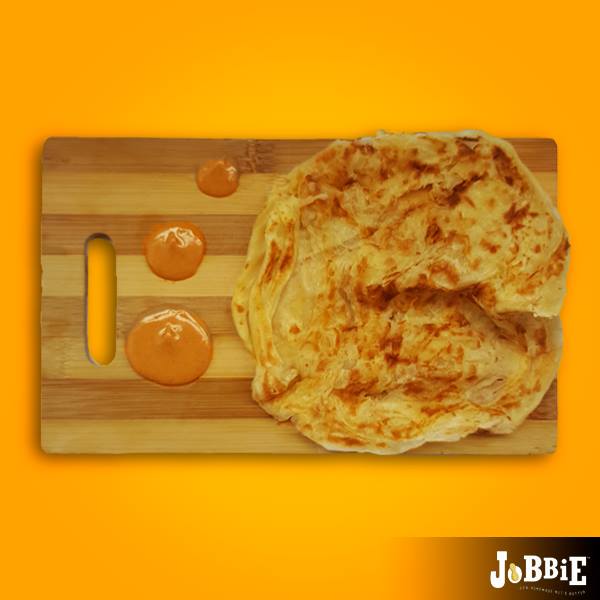 You must be rubbing your eyes after seeing this one. No joke, it's damn delicious! Go to your local "mamak" ,call the "aneh" (means bro in Malaysia). "EH! Aneh! Roti canai bungkus satu!" (1 roti canai take away please) . Once you reach home, take out your belt, stick out your tummy, take out your Jobbie, dip and ascend to heaven. No steps, no ingredients, no bullsh*t.
There you have it! Easy as it can be. Share this recipe out to your friends, mom, relatives and cat. Because sharing is caring. Have a great day *wink*
Get your peanut butter SHOP NOW