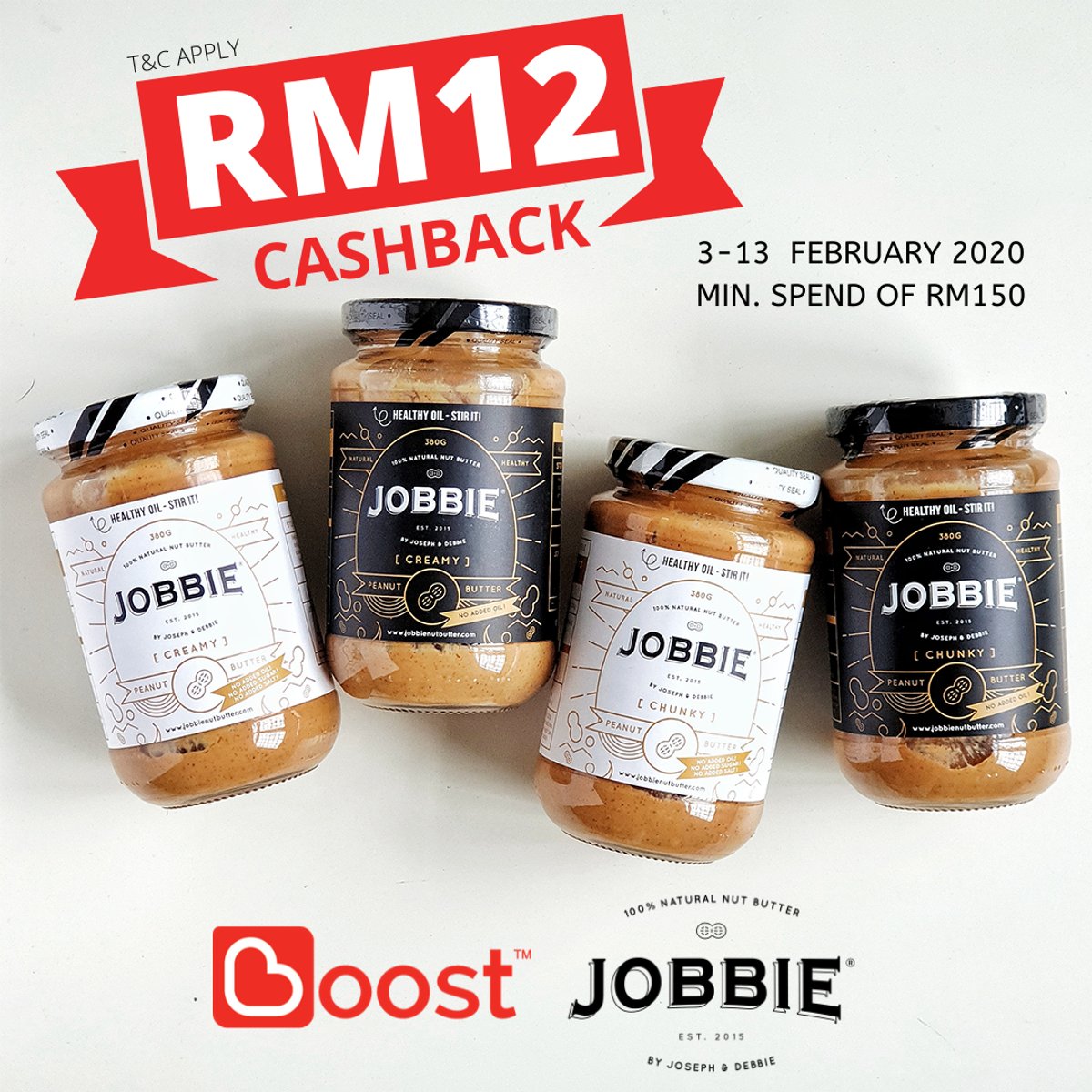 Boost your love life with the most romantic Jobbie Peanut Butter and get RM12 cashback when you spend RM150 and above at our website from 3/2/2020 - 13/2/2020. Who says Valentine's dinner can only be celebrated with candle light dinner? Try eating peanut butter and bread to save some extra $$ to plan ahead for your future plans together! Memang meaningful and romantic Kan? *wink*
Terms and Conditions:
This campaign is hosted by Boost App Malaysia.
This campaign is valid from 3 February 2020 to 13 February 2020 ("Campaign Period").
This campaign shall be applicable to all Boost users ("Customers").
Customers who spend a minimum of RM 150 at Jobbie Nut Butter website ( www.jobbienutbutter.com ) and make payment with Boost ("Transaction") will be eligible to receive RM 12 cashback ("Cashback") from Boost.
Cashback is limited to the first 2,700 eligible Transactions throughout the Campaign Period.
Each eligible Customer may only receive a maximum of three (3) Cashback under this Campaign.
The Cashback will be credited into the Customer's Boost account within three (3) working days from the date of Transaction.
Jobbie Sdn Bhd reserves the right to amend these terms and conditions without prior notice.