Jobbie CLASSIC - Gift Set
What you get
2x Chunky Classic Peanut Butter 380g
2x Creamy Classic Peanut Butter 380g
1x Key To Happiness
1x Peanut Butter Stirrer
1x Black Pouch for Peanut Butter Stirrer
1x JOBBIE box
Product Description
Ultimate gift set for peanut butter lovers, featuring all natural ingredients with no artificial additive, 0% added oil for an undiluted wholesome flavouring. Heavy deep aroma of peanut fragrant from the fiery roasting, suitable to be pair with anything from bread, salad, coffee, burger, noodle and so much more!
Who to gift this to:
Peanut butter lover/connoisseur, gifting event, festive holiday gifting, marriage proposal, party gifting, salary increment negotiation gift.
Ingredients
Roasted Peanuts, Sugar & Salt
Storage Instructions
Keep jar tightly closed. Store in dark, cool, and dry places. Oil will appear on the surface. Stir before use for better taste. It is recommended to consume JOBBIE within 3 months for the best taste. Refrigerate for best freshness.
Product Shelf Life
Approximately 11(±) months. Refer to the bottom of the peanut butter for exact expiry date.
Nutrition Info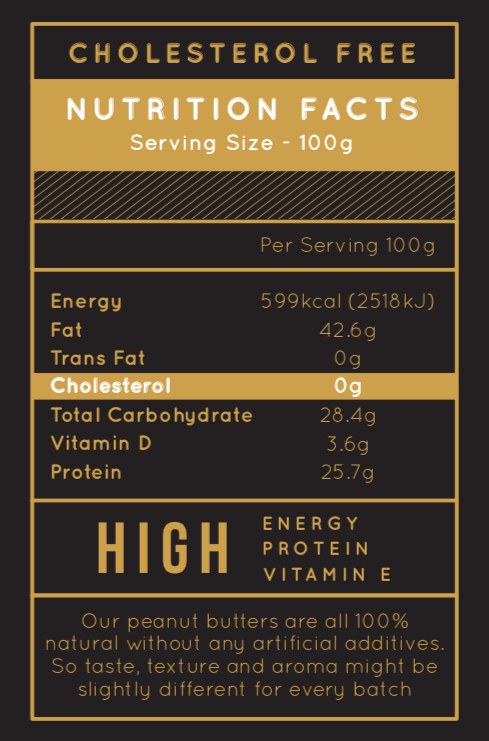 Certifications